The Nonnewaug girls' soccer team earned a number two ranking in the state Class M tournament but saw their fine season come to a close last Thursday, November 14 when they were shut out by the Eagles from Tolland, in a second round game played in Woodbury. Nonnewaug's Katherine Greene (at left) controls the ball during the second half.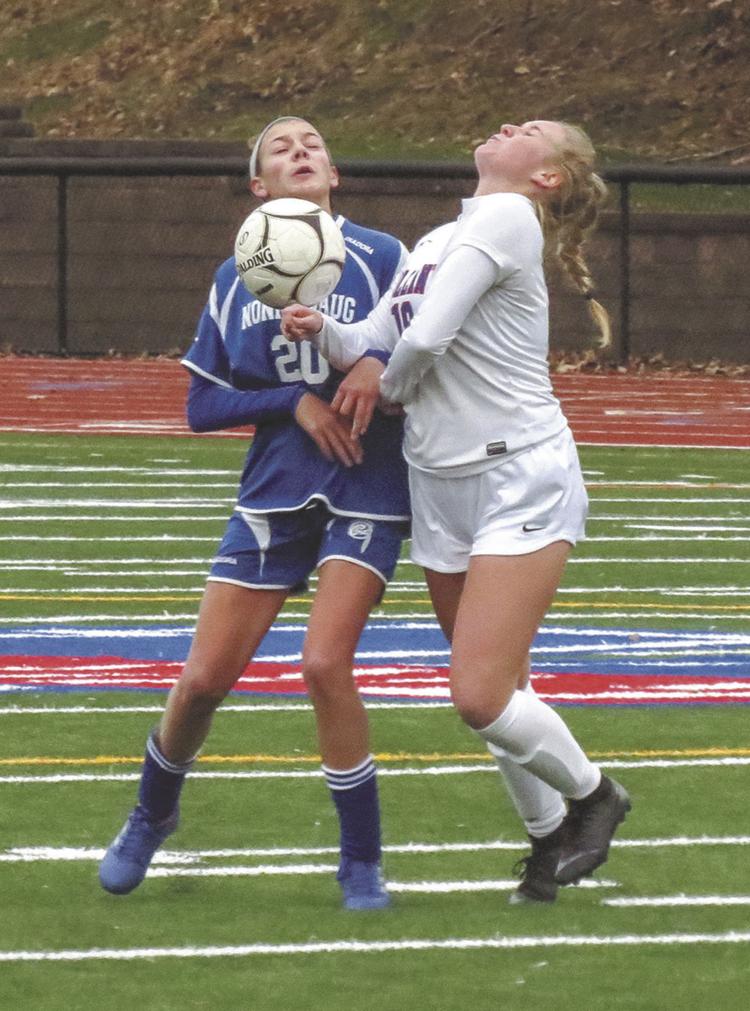 Nonnewaug's Mallory Tomkalski (at left) battles with Tolland's Shea Reed for control of a high ball during their CIAC Class M tournament second round game at Nonnewaug High School in Woodbury on Thursday, November 14. The Chiefs had a bye in the first round, then lost to the larger team from Tolland, 0-2.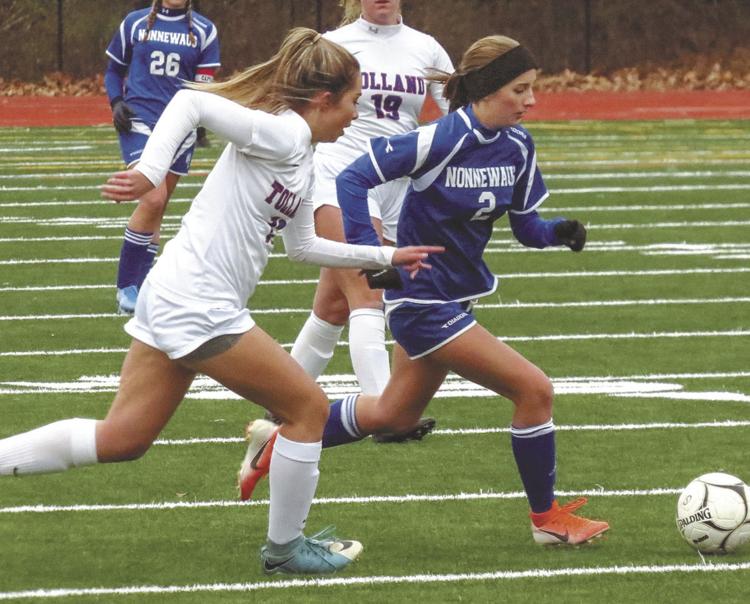 Alexa Burke (at right) drives the ball towards the net for Nonnewaug during their Class M state tournament second round game in Woodbury on November 14. The second-ranked Chiefs suffered an upset loss to #18 Tolland, 0-2, to end their season with a record of 13-3-1.