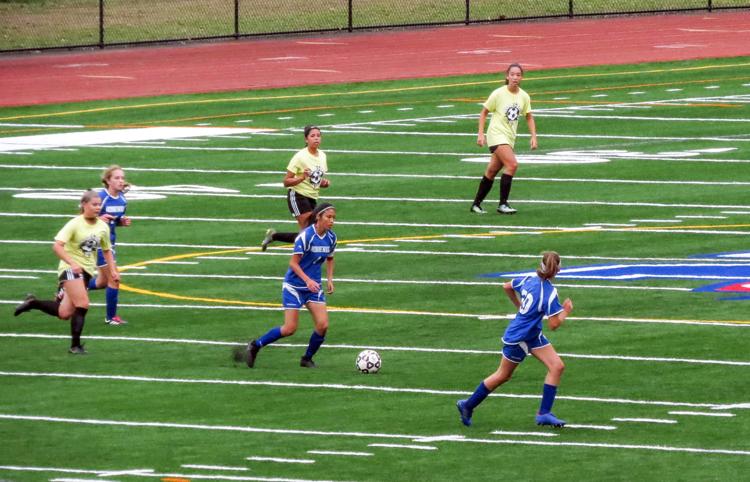 NONNEWAUG DEBUTS FIELD — The girls' soccer team was the first to break in the brand new turf field at Region 14's Nonnewaug High School in Woodbury when the Chiefs hosted Jonathan Law for a pre-season scrimmage on Friday, September 6. Campus renovations are ongoing and the field hockey team is also enjoying its refurbished field already this season.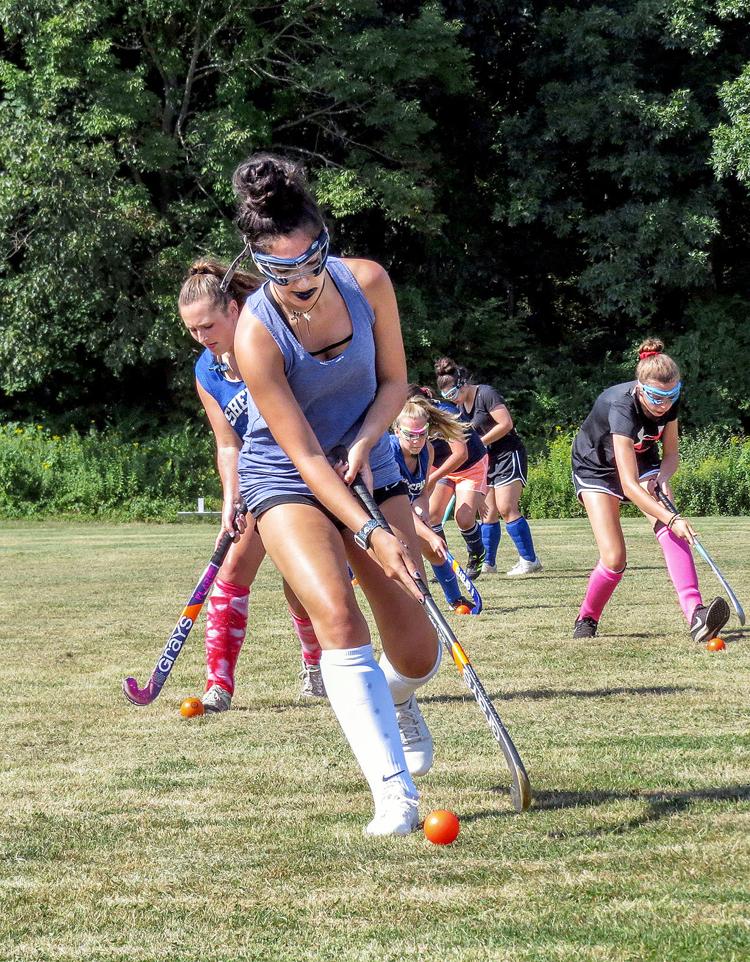 Shepaug senior Francesca Amato (left), heads up a line of her field hockey teammates as they worked on perfecting their ball handling skills during a preseason practice in Washington last week.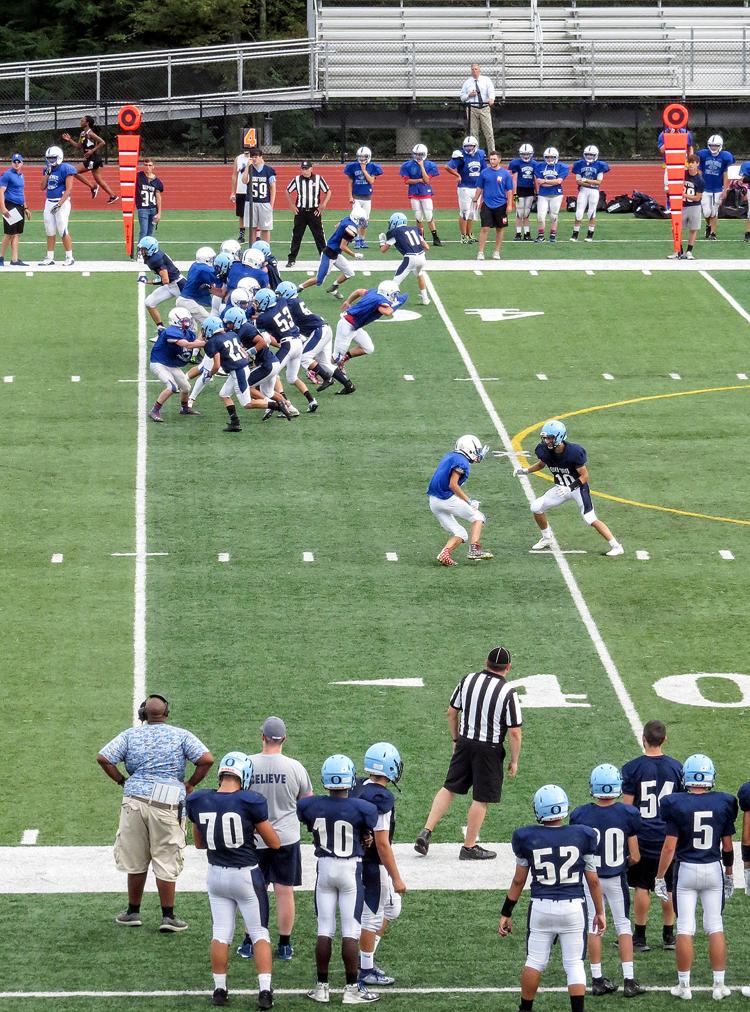 The Pomperaug cross country teams will be a force to be reckoned with this season as the boys seek to defend their SWC title and the girls their state title. Junior phenom Kate Wiser, last year's state open winner and 2018 New England girls' champion, is pictured (at right) training with the top runners on the varsity boys' team last Wednesday, September 4 in Southbury.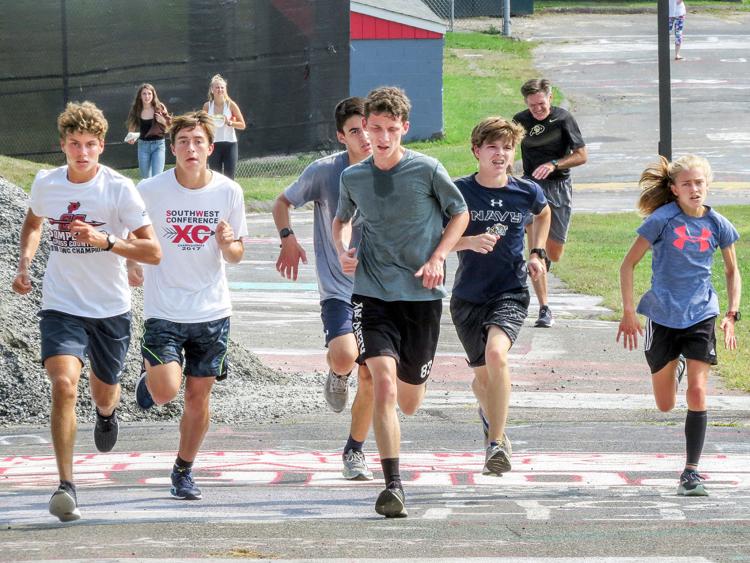 The Oxford football team hosted Nonnewaug for a pre-season scrimmage last Thursday, September 5, gaining some valuable experience in preparation for their season opener against Wilby this Friday on their home field. Nonnewaug breaks back onto the varsity scene this fall with a limited schedule of three games starting October 12. The Chiefs will play their first game of the season on Monday, September 16, a junior varsity contest at Wethersfield.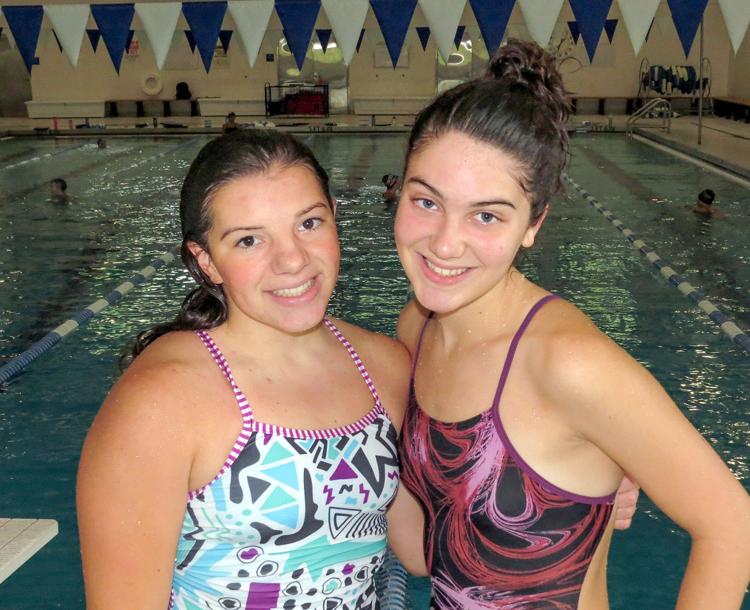 Captains of the girls' swimming and diving team at Oxford this season are junior Audrey Ray (at left), senior Cassidy Wilson and (not pictured), senior Ana Duke.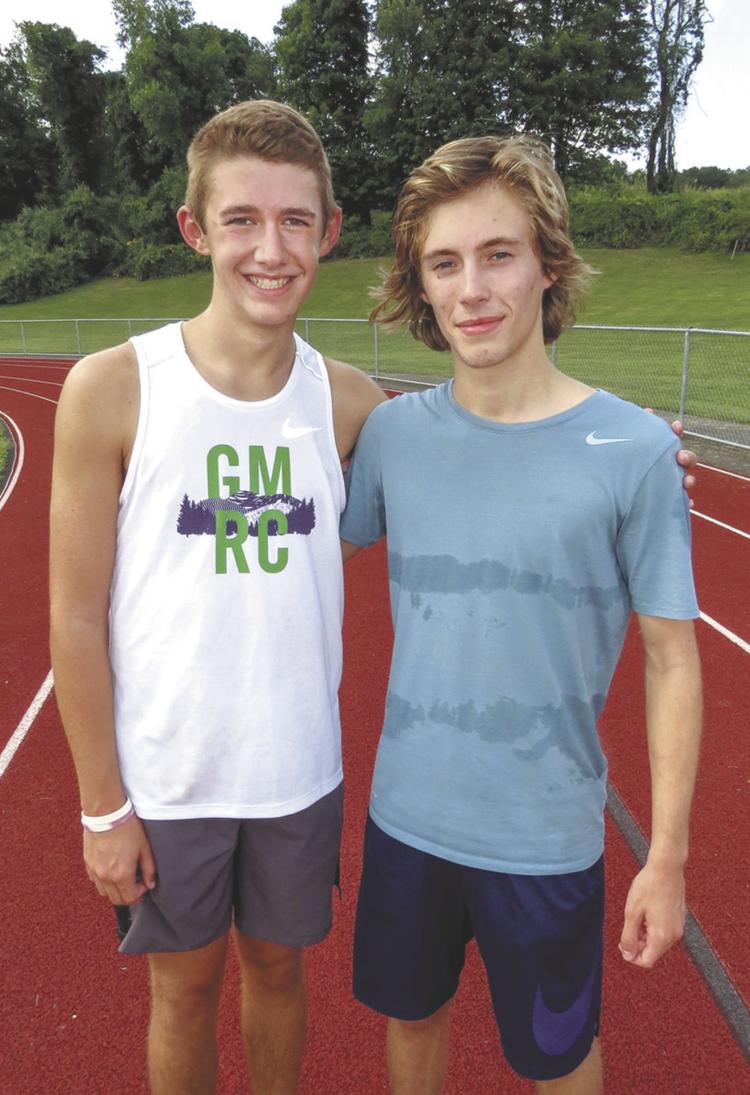 Senior captains Owen Moore (left) and Jayden Cornwall will lead the Shepaug boys' cross country team this season.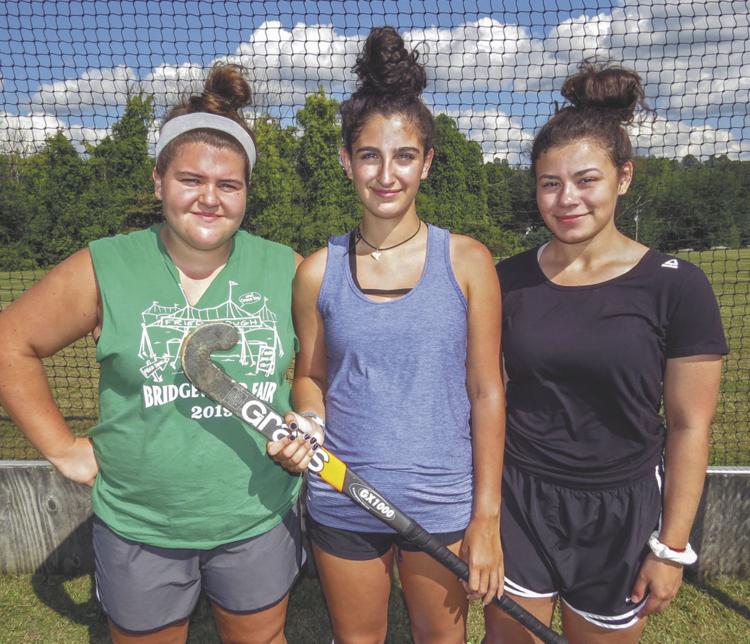 The Shepaug field hockey team will be led this season by seniors (from left) Bailey Herron, Francesca Amato and Rhiannon Luna.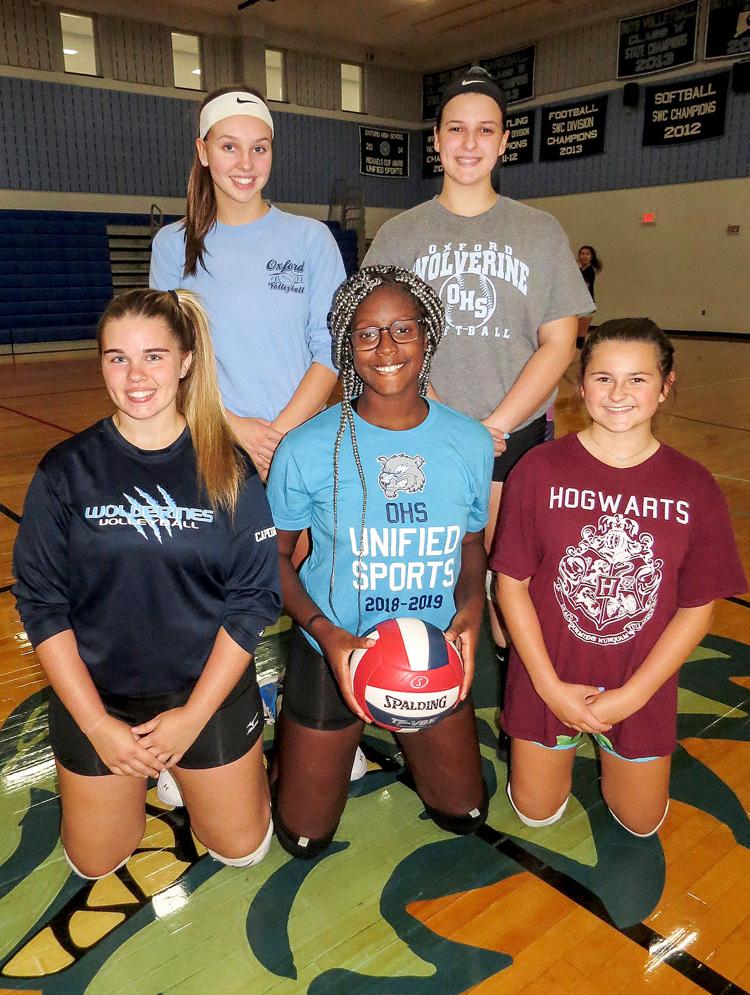 Leading the Oxford girls' volleyball team this season are (front, from left), captains Kristy Capodagli, Niah Mesidor and Chloe Nichols, with fellow seniors (back) Cali Chmiel and Emma Cuomo.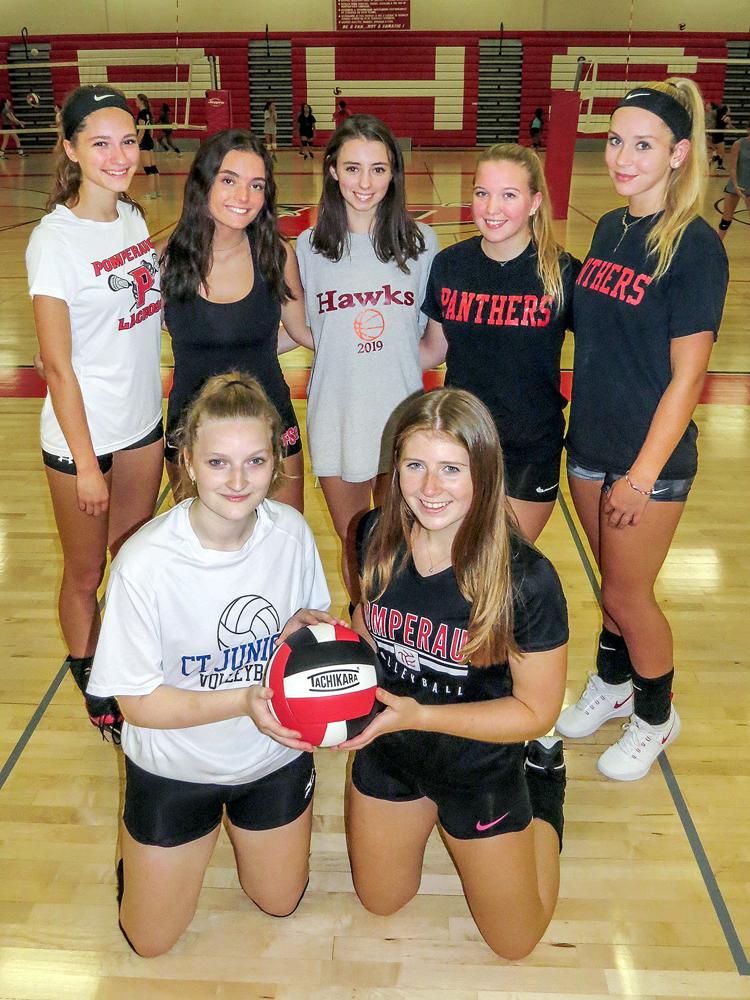 Seniors leading the Pomperaug volleyball team this season include (front, left), captains Jess Yaeger and Meghan Kennedy; (back row), Lindsey Abarzua, Julia VanDerLaan, Alex Rafferty, Autumn Ciccarella and Rachael Ushka.