This week we're close to wrapping up our reporting on the local college athletes who made it all the way into the NCAA championships. We have one national cross-country champion – a Westover School grad, and a Nonnewaug grad played in a national championship game on Sunday.
And so, this week we introduce what you'll see from us for the rest of the winter –basketball, wrestling, boxing (yes, boxing), squash, swimming and ice hockey. Indoor track will begin soon and in early February, we'll start with lacrosse.
Here are the stories from the last week…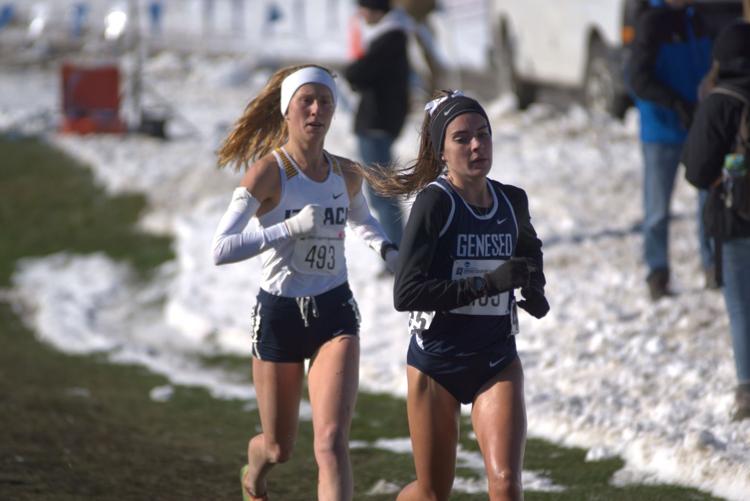 Ithaca College senior Parlay Hannan (Westover) became the first Pioneer student-athlete in school history to win a cross-country NCAA Division III national title. On Saturday, she was the first woman into the chute at the E.P. "Tom" Sawyer State Park in Louisville, Ky. She ran a 20:53.8 on the 6K course, besting a field of 277 elite collegiate runners.
Parlay led the way home with a huge 18-second lead as she ran an average mile split of 5:36.3 on a muddy course. Through the opening 1,000 meters of the race, Parlay was neck-and-neck with Geneseo's Genny Corcoran, but by the 3K checkpoint, Parlay had extended her lead to three seconds. Over the next 1,000 meters, Hannan pulled away and added an additional 12 seconds to her lead before crossing the finish. Corcoran was runner-up in 21:11.8. Those two runners know each other well – they finished 2-1 a week ago at the Atlantic Regional.
Saint Anselm College, with senior Anna Drakeley (Nonnewaug) leading the Hawks' defense and continuing the family penchant for success in the NCAA playoffs, got a penalty stroke goal at 71:09 in the second overtime to beat second-ranked East Stroudsburg University in the NCAA Division II semifinals in Millersville, Pa. on Friday night.
It was Emily Bevens who buried her shot in the cage, lifting Saint Anselm, the team ranked third in the country, into the title game. Anna started the game after missing the last two contests. She did not take a shot in the chippy meeting — East Stroud picked up one yellow card and St. Anselm was charged with three green cards.
On Sunday afternoon, in the national championship game, Saint Anselm met top-ranked West Chester University. The Golden Rams scored two goals in the first quarter, St. Anselm answered with a goal with seven seconds left in the half, off their seventh penalty corner.
And that's where the scoring ended. West Chester won, 2-1. Anna started the game and was on the field for most of it, wearing a big brace on her left leg. She has had ACL injuries to both knees in her last two years of play, but came back to finish this last season, and what better place to end it than the national championship game. She missed a couple of weeks' play recently with another knee injury, but wanted back on the field for the semifinals and finals. Saint Anselm's season ends with a 20-3 record.
The Central Connecticut State women made it to the second round of the NCAA Division I soccer playoffs, and that's where the bus stopped. Playing in Charlottesville, Va. on Friday night, the Blue Devils held off West Virginia into the second overtime, but lost in the 105th minute off a corner kick. Central end its season 13-5-4 (8-1-1 NEC). This was the second time in program history that Central had made the second round of the big dance.
Fairfield University needed five sets to do the deed on Saturday afternoon, but the Stags finally came from behind to work their way past Marist College, 3-2, to gain the Metro Atlantic Athletic Conference championship game on Sunday against Quinnipiac.
Marist dominated the first two sets and appeared ready to make a big upset before Fairfield stiffened and rallied. The Red Foxes got a 25-20 and 25-17 start, then the Stags came back, 25-22, 25-14 and finally, 15-11.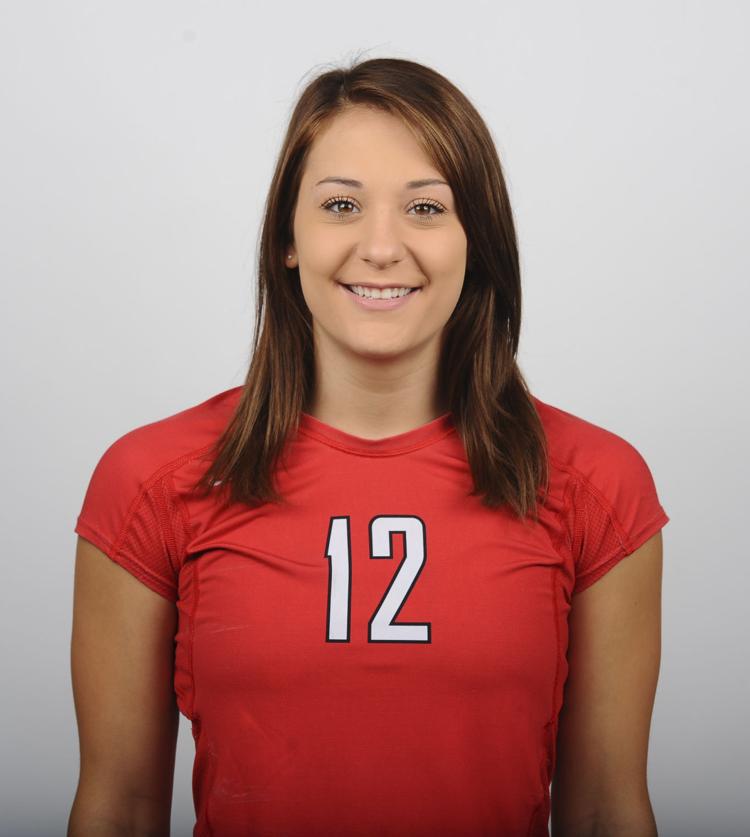 Stag senior defensive specialist Jamie Calandro (Newtown) played in four sets, made one assist and had four digs.
The Fairfield-Quinnipiac match started late Sunday afternoon, past our deadline. We'll have results next week.
Western New England University's football team took its 9-1 record into the NCAA Division III playoffs on Saturday, hosting College of Brockport and losing, 33-28. The Golden Bears had a 14-12 lead at halftime but got outscored 21-14 in the second half.
Junior tight end Tom Satkowski (Pomperaug) made five tackles for the Bears in the loss.
Endicott College bludgeoned Dean College in the New England Bowl series on Saturday, 52-10. The Gulls are the first Commonwealth Coast Conference team to win a New England Bowl Series championship and their 9-2 record is the second-best in wins in Endicott program history.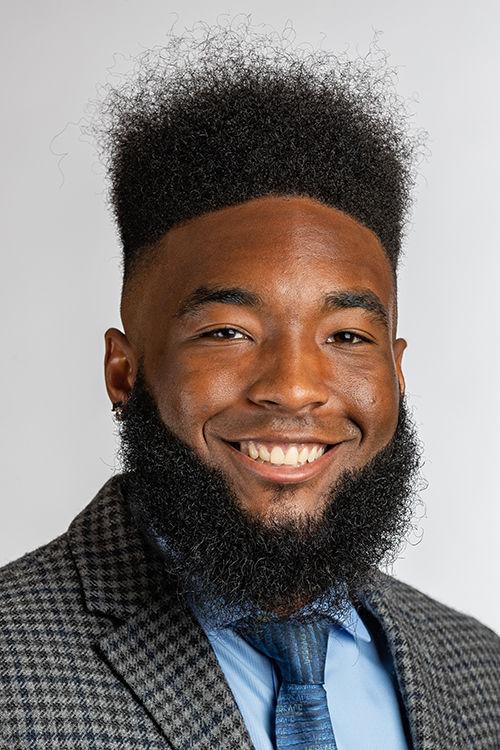 Grad student and strong safety Allen Gibson (Seymour/Fairfield Prep) finished the day with, well, a career day, he made a game-high 11 tackles, one for a loss, and forced a fumble. With those 11 stops, he moves into fourth place all-time at Endicott in tackles, with 222, and the only player in the top five in tackles who wasn't a linebacker or defensive lineman.
Freshman free safety Joe Pagett (Newtown) had three tackles for Endicott in the win, and he may be a young man who can eventually challenge Allen's career tackles total, he had 31 this season (Allen had 37).
In another New England Bowl series game, Worcester Polytechnic Institute broke open a scoreless game in the second quarter and put up 35 points before Western Connecticut State could answer in the fourth quarter with a single score. The result was a convincing 35-7 win for the Engineers, who finish their season with a 10-1 record.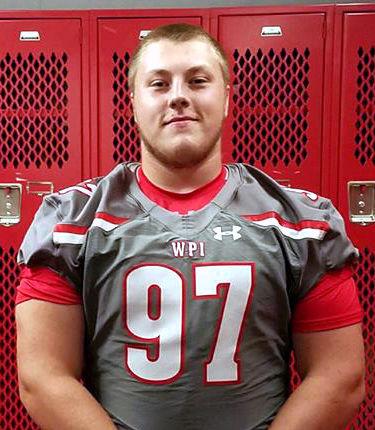 WPI junior nose guard Lou Duh (Masuk) made two tackles, forced a fumble and made one stop for a yard loss. Senior linebacker Nick Samuelson (Newtown) also made two tackles.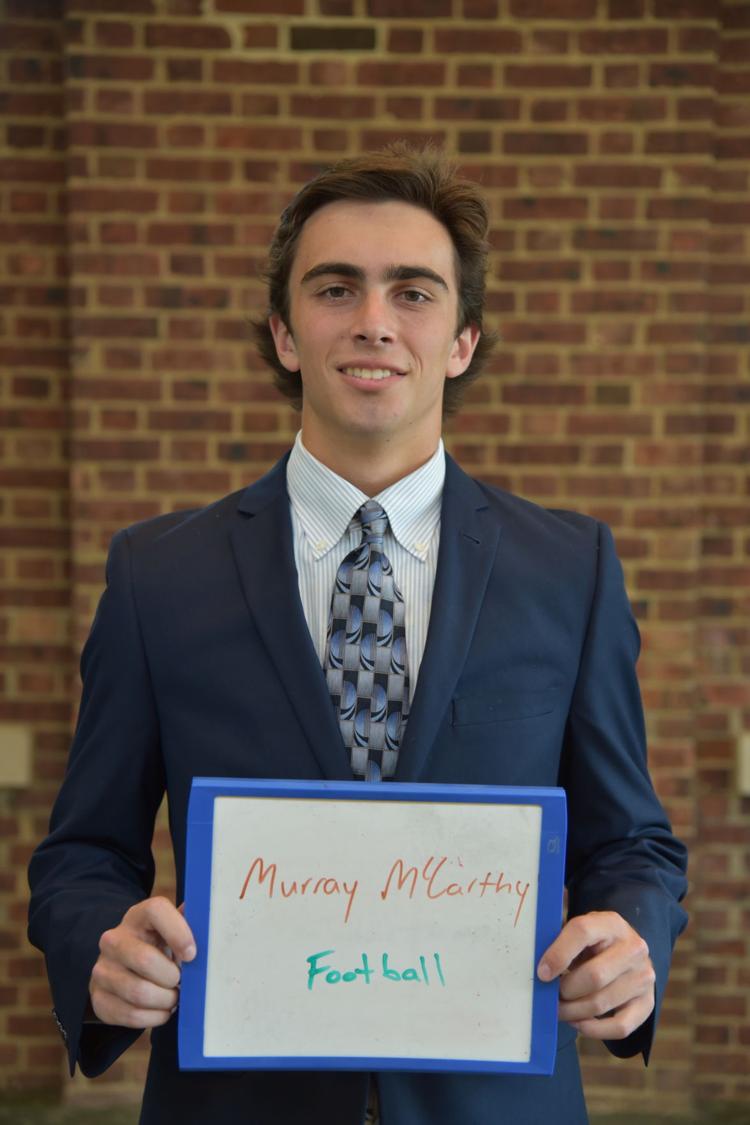 Saturday was the day for the Centennial Conference/Middle Atlantic Conference Bowl title game, and Franklin & Marshall College produced a score in every quarter to talk off the field with a 31-13 win. F&M sophomore cornerback Mario Lambiese (Pomperaug) made two tackles in the win. Freshman kicker Murray McCarthy (Monroe/Fairfield Prep) stroked four extra points and a 23-yard field goal. The Diplomats end their season 7-4.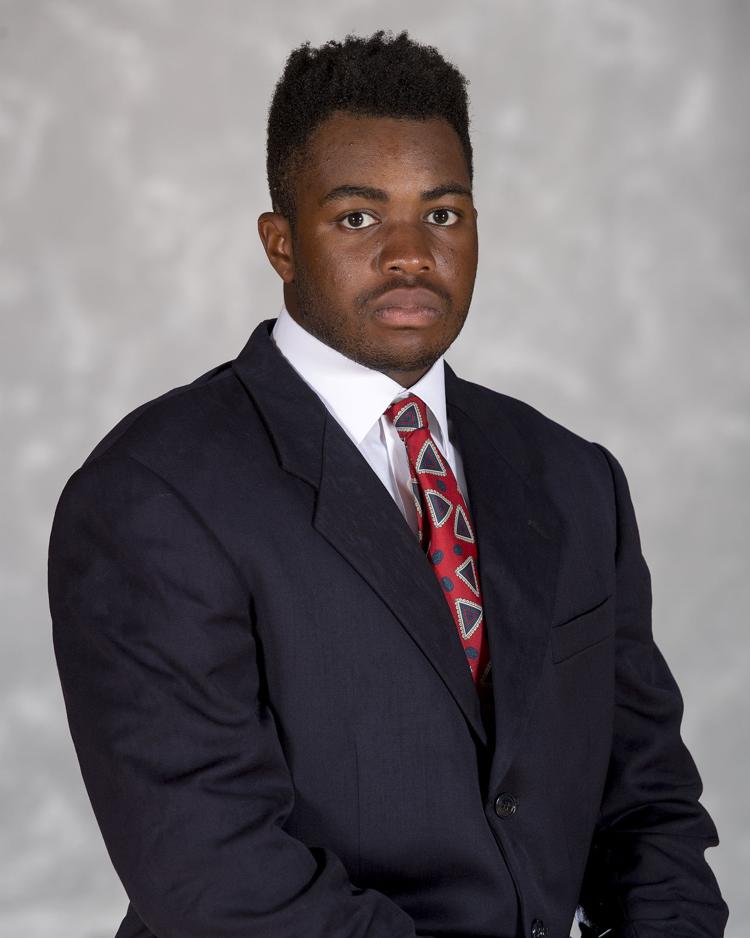 Marist College wrapped up its 2019 season on Saturday with a 26-14 win at Valparaiso, Ind. Freshman running back Hunter Cobb (Newtown) had a nice day for the Red Foxes, two touchdowns (one for 60 yards in the second quarter) and a total 92 yards on 18 carries. He also caught two passes for nine yards. He scored 13 touchdowns in his first collegiate season, the sixth-most in Marist history for a non-quarterback.
The Foxes end their season 4-7 (4-4 Patriot Football League).
Brown University closed its season at home against Dartmouth on Saturday, which was Senior Day, and lost, 29-23, putting up quite a fight against a much better team. The Bears had a 23-14 lead going into the fourth quarter and the game was theirs to lose, which is what happens when you have a 2-7 record coming in versus an 8-1 Dartmouth squad.
Sophomore defensive lineman Anthony Mastroni (Monroe/Fairfield Prep) made two tackles for the Bears, who wrap up their season 2-8 (1-6 Ivy).
Oh, the drama of The Game – the 136th meeting of the Harvard and Yale football teams. Underdog Harvard had the game in hand until the Elis completed a legendary comeback. First, Yale had to erase a 17-point fourth-quarter deficit, which the Bulldogs did, with 18 seconds left to play, sending the game into overtime.
In OT, Harvard scored first, but Yale scored twice in the last 90 seconds of the game, walking off the field with things getting dark, 50-43 winners.
At halftime, students and alumni of both schools, about 500 of them, set up in the middle of the field and delayed the game for almost an hour. The climate protesters were objecting to fossil fuel company investments by both universities and about 50 folks were escorted off the field by police.
Yale junior quarterback Patrick Conte (Newtown/Fairfield Prep) was in the game but did not record any stats. With the win, Yale has a 9-1 record, is nationally ranked, and has a share of the Ivy League title with a 6-1 season.
The Manhattanville College ice hockey women had a good weekend, taking home conference wins in Pennsylvania, 6-0 over Lebanon Valley University on Friday night, and 1-0 over Chatham College Saturday afternoon.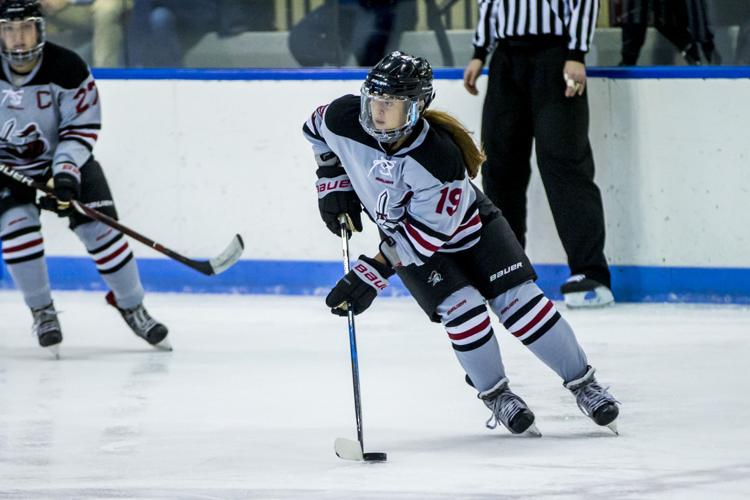 Senior center Amanda Sabia (Gunnery) scored the Valiants' fourth goal on Friday, assisted by Tianna Lopeds and Janet Xu. Amanda had earned the helper on the second goal, by Ali Howard. Amanda also fired five shots in the game.
On Saturday, Amanda made her weekend with the game-winning score at 3:32 of overtime, with Lopes and Zoey Pellowitz getting the assists. Manhattanville is 5-2-1 and Amanda has eight goals thus far.
Babson College senior defenseman Connor Dahlman (Gunnery) got assists on the first goal and the winning strike on Saturday when the Beavers edged Castleton State in overtime, 3-2.
Connor earned an assist on Trevor Marcinik's goal that opened the game for Babson just 23 seconds in. The Beavers had a 2-0 lead with 8:23 gone in the third period, but Castleton got two scores to send the game into OT. Mike Egan got the game-winner 4:31 into the overtime, Connor getting an assist. Babson is 3-3 (2-2 NEHC).
The Middlebury College men are 4-1 after knocking off Connecticut College, 5-2, on Saturday afternoon. Panther junior forward Matt Danner (Gunnery) sent one shot toward goal in the win.
Colby College used four power-play goals to put Bowdoin College away on Saturday night, 5-2. Senior forward Robert Cerepak (Gunnery) launched two shots for the winners, who are 1-2 (1-2 NESCAC); sophomore forward Albert Wahco (Gunnery) fired two shots for Bowdoin, which falls to 1-2 (1-2 NESCAC).
Messiah College 165-pound junior wrestler Matt Pangle (Pomperaug) picked up two wins on Saturday as the Falcons dominated the Scotty Wood Duals at Muhlenberg College.
The Falcons beat Lackawanna College, 29-20, Kent State/Tuscarawas, 57-0, Temple University's club program, 48-9, and Central College, 27-25. Matt pinned Temple's Shamir Wylie in 22 seconds, and worked a 20-6 major decision over Central's Matt Collin Groleau.
MIT's men won a double-dual swim meet on Saturday in Worcester, Mass., putting away Worcester Polytechnic Institute, 238-60, and sinking Bowdoin College, 231-62. MIT junior Henry Hu (Pomperaug) won the 100 backstroke (52.07), was fourth in the 100 butterfly (52.47), and swam the second leg of the second-place 400 free relay (3:10.13) and the first leg of the 6th-place 200 medley relay (1:38.59). MIT is 4-1 in dual meets.
WPI sophomore Peter Fagerholm (Newtown) took fourth places in the 100 backstroke (53.79) the 200 back (1:58.31) and the 200 individual medley (2:03.38) , then he anchored the sixth-place 400 free relay (3:17.56). WPI beat Bowdoin, 150-144 and has a 3-6 record.
Alfred University's women lost a double-dual meet on Nov. 9 to Fredonia, 158-98, and to the University of Rochester, 226-48.
For the Saxons, sophomore Rachel Flaherty (Pomperaug) swam the first leg of the fourth-place 200 medley relay (2:03.89), took fourth herself in the 100 backstroke (1:07.24) and the 200 back (2:25.52), and was fifth in the 200 individual medley (2:34.76).
Southern Connecticut State's women lost to Iona College at home on Saturday, 191-78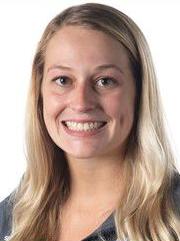 In the water for Southern was senior Emily Waehler (Oxford), who swam the third legs of the third-place 200 free relay (1:54.05) and the sixth-place 200 medley relay (1:59.82), finished fifth in the 100 butterfly (1:06.35) and was seventh in the 200 fly (2:27.55). Sophomore Emily Darroch (Oxford) came in third in the 1000 free (11:16.41), was sixth in the 50 free (26.46), and anchored the second-place 200 free relay (1:47.58).
Iona also prevailed over the Owl men, 176-93. For Southern, junior Evan Bombery (Naugatuck) swam the third leg of the second-place 200 free relay (1:37.14), took second in the 1000 free (10:12.52) and was fourth in the 500 free (4:58.56). Junior Hunter Cripps (Seymour) anchored the second-place 200 free relay, came in sixth in the 50 free (24.21), and was eighth in the 100 free (53.82).
Owl junior Dominic Papiro (Pomperaug) swam the second leg of the third-place 200 free relay (1:40.03), was sixth in the 1000 free (10:44.45) and the 100 breaststroke (1:05.60). Junior Matt Widlar (Pomperaug) swam the first leg of the second-place 200 free relay, was fifth in the 200 individual medley (2:08.07) and claimed sixth-place finishes in the 200 free (1:57.51) and the 200 butterfly (2:09.05).
Southern freshman Colby Delia (Newtown) was second in the 50 free (22.03), fifth in the 200 breaststroke (2:28.96) and seventh in the 100 free (52.09). He finished the meet by anchoring the winning 200 free relay (1:30.94).
Brown University claimed its first dual-meet win of the season on Saturday, sinking UConn, 198-102. Freshman Colin MacKellar (Pomperaug) contributed to the win, he swam the first leg of the seventh-place 200 medley relay (1:37.91) and came in fourth in the 200 backstroke (1:53.36).
Dickinson College's men were on a three-meet win streak until they ran into Division II Bloomsburg University on Nov. 16 and lost, 132.5-71.5. Dickinson senior James Cummings (Pomperaug) came in sixth in the 500 free (5:21.96), anchored the sixth-place 200 free relay (1:42.83) and finished fifth in the 1000 free (11:09.88). The Red Devils are 3-2 in dual meets.
Both Fairfield University teams lost to Marist College on Saturday, the men falling, 199-99, and the women getting beaten 190-108.
Two local freshmen were in the pool for the Stags: Chris Ford (Middlebury) took third places in the 100 breaststroke (1:02.48) and 200 breast (2:13.72), and swam the third leg of the second-place 400 free relay (3:25.06). Diver Lila Ritter (Middlebury) came in sixth in the three-meter board (89.40) and the one-meter (124.05).
Le Moyne College claimed its second dual meet of the season on Saturday, splashing by College of Saint Rose, 135.5-94.5. Freshman Sean McCleary (Newtown) helped put points up for Le Moyne by anchoring the second-place 200 free relay (1:34.00).
Adelphi University's women have started their basketball season 5-0 after a 77-46 win over College of Saint Rose on Saturday afternoon. Senior guard Mali Klorczyk (Newtown) came off the bench to grab three rebounds, make an assist and a steal.
Roger Williams sophomore center Karli Opalka (Pomperaug) had a double-double in Saturday's tight 62-48 win against Connecticut College. She dropped in 13 points and collected 10 rebounds, adding a steal and an assist to her night. The Hawks are 3-2.
The Roger Williams men are 4-1 and scoring a lot of points. On Saturday, the Hawks put up 96 points to subdue Coast Guard Academy, 95-82. Senior guard Rich Pugliese (Pomperaug) scored 18 points, grabbed six rebounds and made three assists. The Hawks hosted an early season tournament, the RWU/Courtyard by Marriott Tournament, and won it with a 101-85 win over Elms College, then a 79-58 victory over Bowdoin College. Rich was named tournament Most Valuable Player.
Bowdoin College is 2-2 after chugging past Maine Maritime on Saturday, 67-44. Junior starting guard Zavier Rucker (Woodbury/Taft) scored nine points for the Polar Bears, snared six rebounds and made two assists.
The Albertus Magnus College women showed a lot of firepower on Saturday, burning the floor at Fitchburg State, 87-71. Freshman guard Bridget Rosikiewicz (Naugatuck) scored two points in the win. She has scored every time she's been on the floor in the two games she's played. The Falcons improve to 2-2.
Bentley University's men are 4-1 after pounding New York Tech at home on Saturday, 95-65. Junior guard Dan Regan (Gunnery) snagged one rebound for the Falcons.
College of Saint Rose's men dropped their Northeast-10 Conference opener to Adelphi University on Saturday, 85-76. Golden Knights' freshman forward Josh McGettigan (Southbury/Williston Northampton) put five points through the hoop. Saint Rose is 3-3 (0-1 NE-10).
The Brandeis University women lost their first game of the young season on Saturday, scuttled by unbeaten Tufts, 81-77. Judges' senior guard Lauren Rubinstein (Pomperaug) came off the bench to contribute five points, two rebounds, two steals and two assists. Brandeis is 4-1.
Emmanuel College starting junior guard Jack Moulder (Newtown/St. Joseph's) canned 17 points Saturday when the Saints collected their fourth win of the season, escaping Westfield State with a 77-68 triumph. Jack also took down five rebounds, had three assists and a steal.
Air Force Academy freshman 178-pounder Walker Morris (Pomperaug) worked a decision over Army's Devan Greenfield in the annual showdown between the two service academies on Nov. 1. The Falcons defeated the Cadets, 7-6.
Connecticut College picked up a 7-2 squash win over Vassar College on Saturday. Senior Davis Lemay (Westover) lost at number four to Vassar's Alessandra Pilkington, 3-0 (5-11, 8-11 and 9-11). Davis came back to grab a win at number four against Haverford's Sunyoung Chai (11-8, 11-8, 9-11 and 11-7) in a second Camel win on Saturday, 6-3 over the Fords. The Camels are 3-1.
The Dickinson College women are still looking for their first win of the season after getting bounced by 13th-ranked Williams College on Saturday, 8-1. Red Devil sophomore Sarah Wojtczak (Woodbury/Westover) lost at number eight to Williams' Mira Kamat (1-11, 2-11 and 0-11). Dickinson's season is 0-3 so far.
Drexel University's men worked over seventh-ranked Columbia on Saturday, 8-1. Dragon junior Dylan Kachur (Nonnewaug) got a win at number three, besting Chaitanya Shah (12-10, 11-7 and 11-5). Drexel is 2-1.
Have news about a local athlete now competing in a college winter sport? Share your news with us at john.addyman@yahoo.com and we'll take it from there.