With all college sports shut down for the 2019-20 season, we're taking the opportunity to go through our list of local college athletes who played a spring sport and provide you with their season-ending stats. We'll do this for a few weeks as we run through the whole list, then we'll recap the earlier sports seasons of some athletes who have won awards…finally, we'll work our way through the remainder of our local athletes who participated but were not starters this year.
And when all that's done, I hope we're out of our houses and baseball has started to stir. This could be a summer when college baseball leagues see a real surge in attendance and interest.
Here's what we have for this week…
Baseball
Western Connecticut State never got its baseball team on the field this spring. The season was to have started just as the NCAA closed it down, on March 14. The Colonials were to play a doubleheader against Old Westbury College at the Gene Cusic Classic in Fort Myers, Fla. that Saturday.
The Colonials then had games scheduled with Lasell University, St. Michael's College and Bethel College. None were played.
What's really unfortunate is that WestConn had the biggest contingent of local talents we've covered in more than a decade – sophomore catchers Zach Edwards (Seymour) and Nicholas Hebert (Pomperaug) and sophomore pitcher Austen Green (Seymour), junior outfielder Rob Lombardo (Newtown), and freshmen third baseman Riley McGuire (Masuk), catcher Zack Royka (Naugatuck), outfielder Nick Bruno (Naugatuck) and designated hitter Austin Verab (Seymour).
Last season, Zach Edwards played in 12 games and hit a whopping .417 with a .556 slugging average and four RBIs. Nick Hebert got in four games for the Colonials and struck out in his one at-bat. WestConn was an 8-23 team last season (3-11 Little East Conference).
The pre-season coaches' poll predicted the Colonials would end up ninth in the nine-team, enormously competitive Little East Conference, behind top favorite Southern Maine. Perhaps our local stars would have changed that prediction…
*  *  *
Yale University got in 10 games before the season ended on March 8 at Jacksonville University in an 8-3 loss.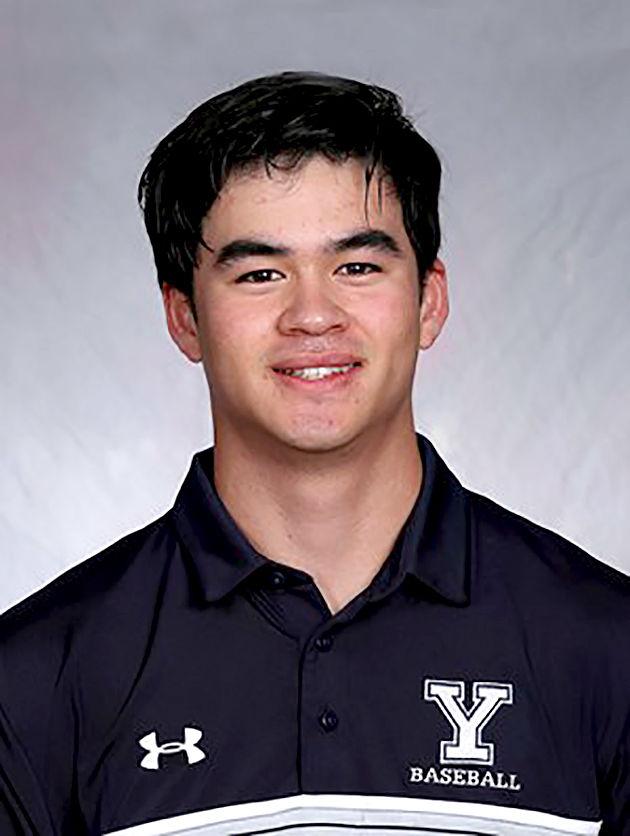 Freshman catcher Dylan Kim (Southbury/Taft) played in five of those games, but had no starts. He got one at-bat, against Old Dominion University, entering the game in the top of the ninth inning as a pinch-hitter with two out and Old Dominion leading, 6-1. He flied out to right field, ending the game. The Bulldog season lasted nine more days and the guys closed the scorebook with a 3-7 record.
*  *  *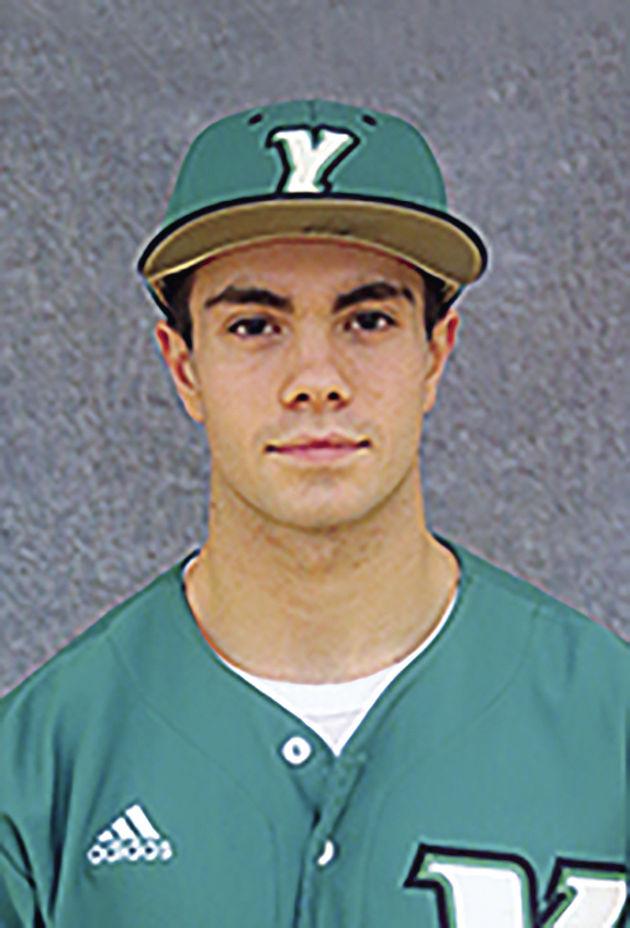 Andrew Ross (Newtown) a senior pitcher at York College, made appearances in three games for the Spartans, whose season ended with a 5-5 record at Randolph-Macon on March 12.
He pitched the last two innings in an 11-0 win over Bridgewater (Va.) College, striking out three, walking one and allowing one hit but no runs. In a 14-5 win over Elmira College, he closed the fifth inning and pitched the sixth, striking out four batters, walking one and allowing one hit, but no runs.
Andrew finished his season in the Randolph-Macon game, a 14-1 loss, getting the last out in the seventh inning and pitching through one out in the eighth, allowing one run on one hit. In those three appearances, he was touched for just one run. The York College website lists him with a 0-0 record and a 0.00 ERA and because he had seven strike-outs in 4.1 innings of work, his strikeout per game average is 14.54; last year he averaged 7.5 strike-outs per game in seven appearances.
*  *  *
The Albertus Magnus College baseball team had won five of its first six games but had that streak stopped on March 11 by the Penn College of Technology in a game played in Myrtle Beach, S.C. The Falcons lost both ends of a doubleheader that day, with freshman pitcher Liam Donaldson (Oxford) making his first collegiate mound appearance as the Albertus starter.
Liam threw for five innings, allowing six hits (including one homer) and four runs, striking out two and walking none. He took the loss in a 5-3 game. Albertus split a doubleheader with Penn State/Berks the next day, and the season ended with the Falcons compiling a 6-4 record.
*  *  *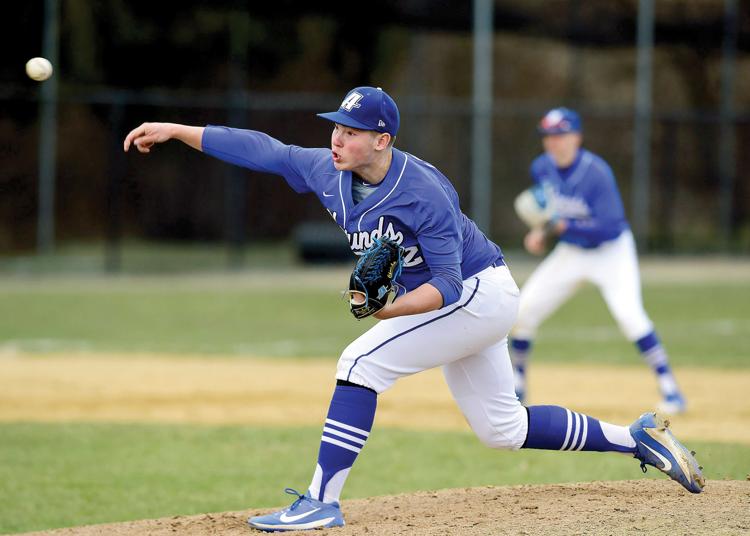 Assumption College junior pitcher Cole Chudoba (Oxford) was poised to have a super season and he took another step toward it on March 12 when he got his third win, leading the Greyhounds to a 4-0 victory over University of Bridgeport.
Cole pitched the first seven innings, scattering eight hits and striking out eight batters. The Hounds finished their season with a 5-8-1 record; Cole was 3-0, with 26 strike-outs, four walks, 23 hits – and a superbly righteous 0.66 ERA. Last season he had a 7-3 record and a 2.54 ERA in 12 starts.
Softball
The Western Connecticut State softball team was picked to finish sixth in the Little East Conference by the annual coaches' poll, with Eastern Connecticut the favorite, drawing eight first-place votes.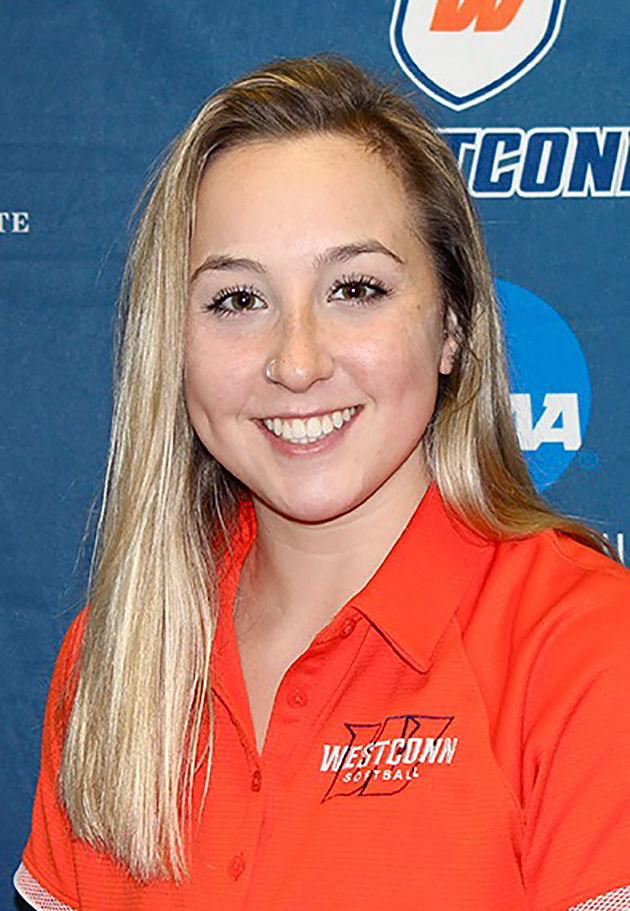 Sophomore catcher and outfielder Annie Rosa (Shepaug) and junior pitcher Lauren Wilcox (Newtown) would have seen their season get started on March 12 in games against Coast Guard Academy and Nazareth College in Naples, Fla., but the NCAA closed the curtain before the players got on the field.
Annie had quite a season last spring, leading the team with a .394 batting average and a .628 slugging percentage, playing in 37 games and pounding five homers and knocking in 22 runs. She also stole four bases. Lauren did not play last year.
The Colonials ended up with a 19-18 record last season (7-9 in the LEC).
*  *  *
American International College had a 3-6 start to its softball season, which ended on March 12, with a 7-2 loss to New York Tech in the morning, and then the cancellation of the afternoon game with Southwest Minnesota State University…and the end of the season that night.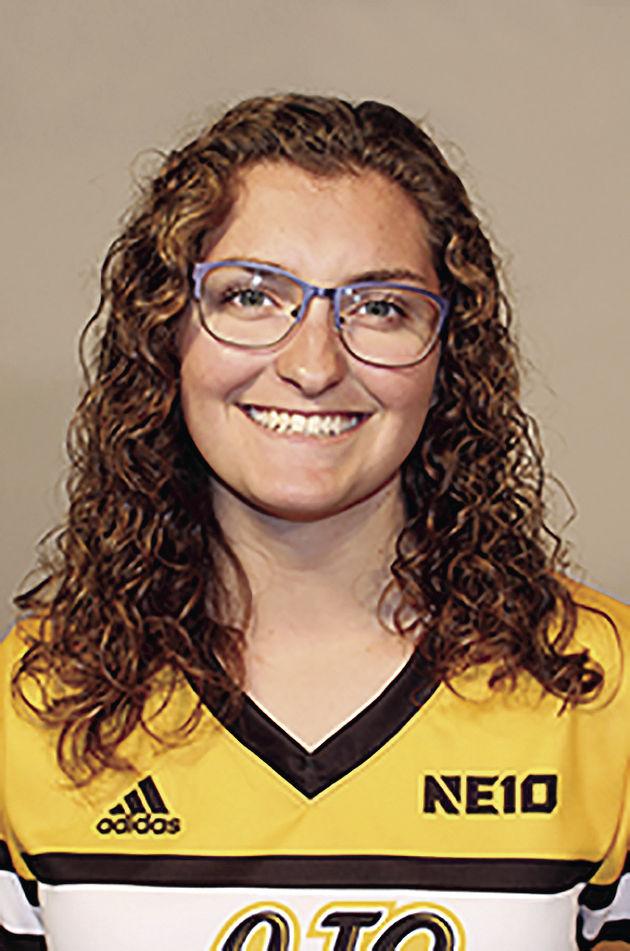 Yellow Jackets' freshman Kaylee Cuomo (Oxford) saw action in two games. She was a pinch runner in a 5-3 loss to Glenville State in a game played in Winter Haven, Fla. She was inserted in the ninth inning and was the first out in the game-ending double play.
Kaylee got her first college start as a catcher in a March 9 meeting with Post University in Clermont, Fla., a 13-5 loss. She got her first at-bat, smacking a lead-off single to center field in the bottom of the third inning and later scoring.
Tennis
Adelphi University freshman tennis player Andrew Ray (Nonnewaug) was on the court on March 6 when the season ended for the Panthers with a 5-2 win over Saint Michael's College.
He and partner Luke Attride-Stirling were beaten by Purple Knights Josh Weiss and Seb Tonini, 6-3, in second doubles. The Panthers finished their spring season with a 1-3 match record (1-0 NE-10). Andrew was 0-3 in tournament singles play and 0-3 with Attride-Stirling as a partner, playing at second doubles.
Honors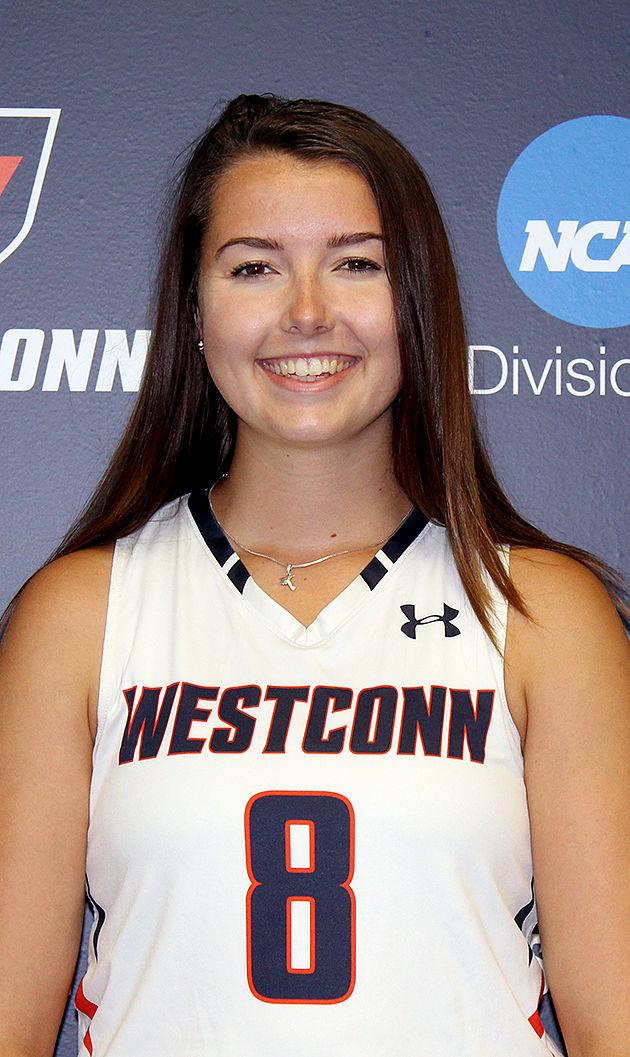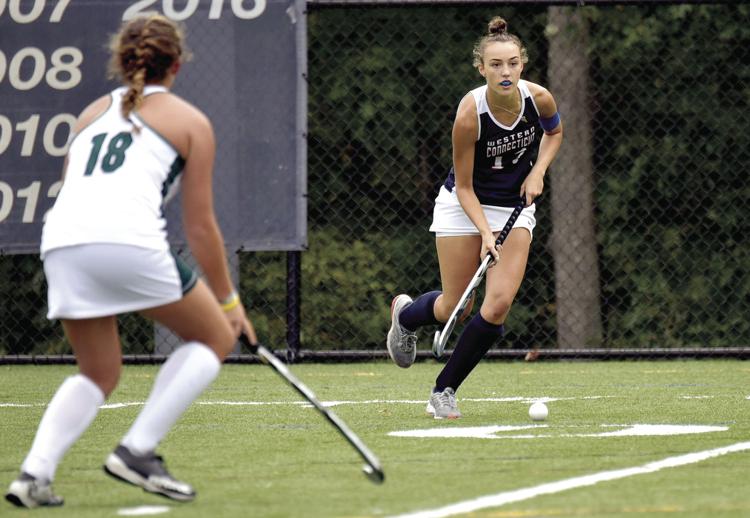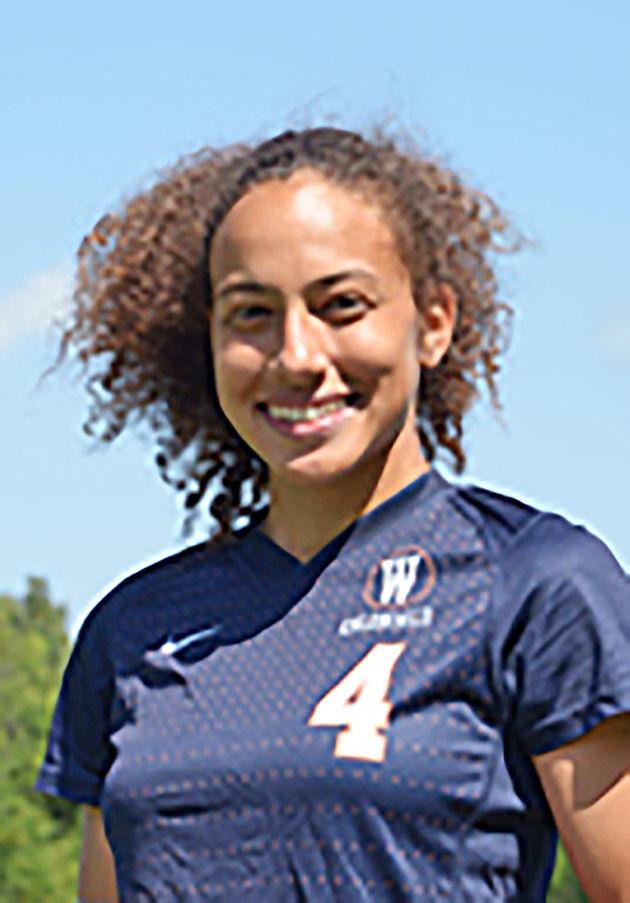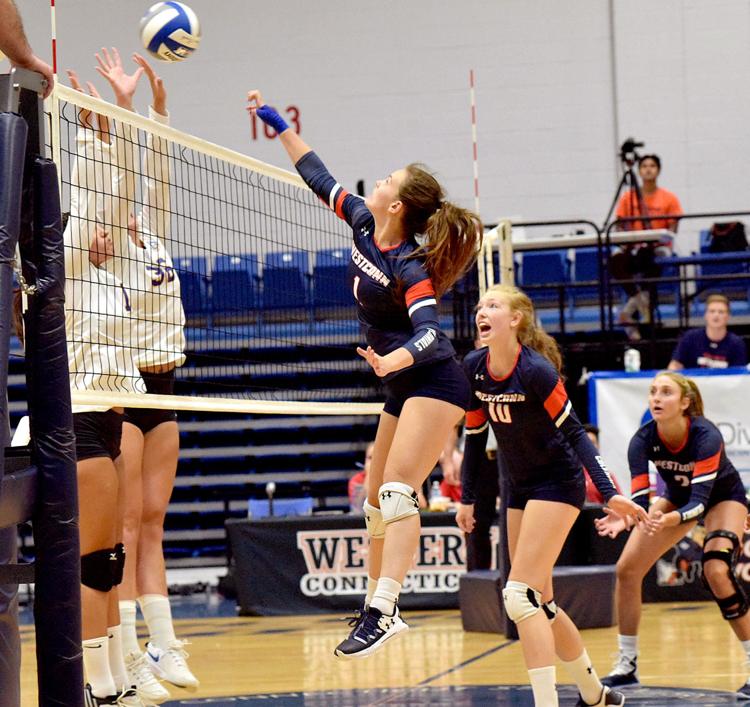 Here's one of those lists we love to print – four Western Connecticut State scholar-athletes earned recognition on the Little East Conference All-Academic Team: field hockey seniors Shannon Lynch (Newtown), a nursing major, and Carly Matasavage (Pomperaug), a health promotions studies major; soccer senior Jasmine Grey (Naugatuck), a biology major; and volleyball junior Victoria Korzan (Pomperaug), a biology major. To qualify for the recognition, a scholar athlete must have a cumulative GPA of 3.30.
*  *  *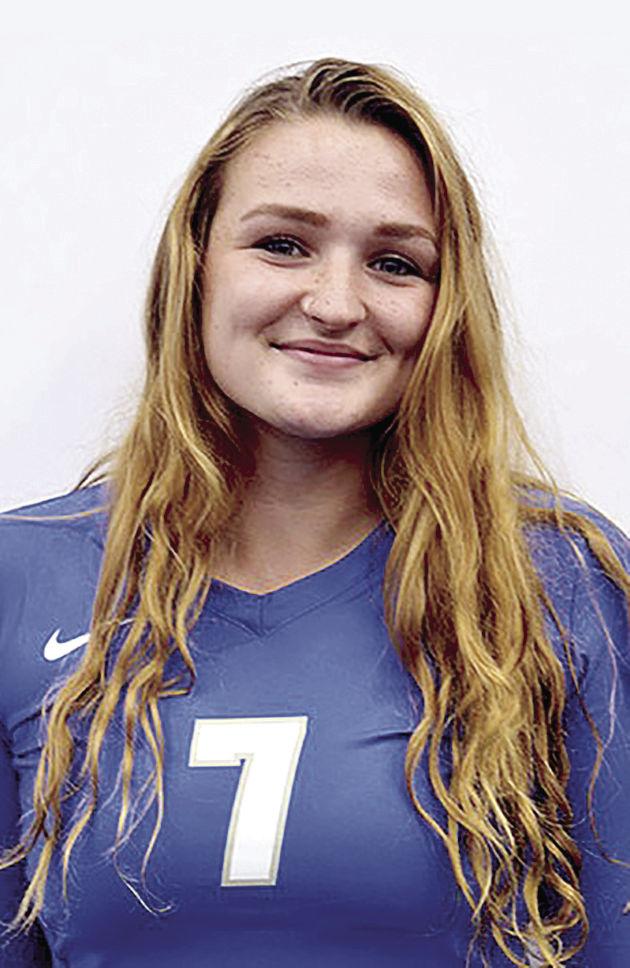 Albertus Magnus College has announced the scholar-athletes who made the dean's list with a 3.50 GPA in the fall semester and three of them are ours: sophomore baseball player Alan Stinson (Shepaug), freshman soccer midfielder Jenessa Perez (Oxford/Amistad), and freshman volleyball middle hitter Diana Kalman (Naugatuck).
News
The Albertus Magnus College men's soccer team has a new coach, former player and assistant coach Pete Hamasian. An assistant coach at Albertus for the last three years, he helped guide the Falcons to a 22-25-7 record overall and three consecutive GNAC playoff spots with departing head coach Brett Colavolpe.
Wisdom
On Friday, Alfred University Director of Athletics Paul Vecchio posted this letter to his athletes on the sports website. You'll see a reference to "swords" at the end of the letter – the Alfred sports teams are the Saxons…
Hello fellow Saxons,
You know that old saying about not truly realizing what you have until it's gone? Well I have to tell you that around Wednesday of this most bizarre and challenging week it truly hit me that our new reality of no students on campus, no practices, games or student-athletes working out to thumping music right below my office was truly not happening again this semester.
And I can only summarize it in this way: I miss you guys!
And while we are all heartbroken over losing the rest of our spring semester, sporting contests, on-campus events, Hot Dog weekend and the like, the reality has also set in that what the NCAA did last week was the right thing to do. It has become apparent that given the current spread of Covid-19 and the impact on our way of life it is having, that the NCAA had the right information and forethought to get all of us out of harm's way. Most importantly, the NCAA also did the right thing in extending the opportunity for our spring sports seniors to still have a chance to write a different ending to their last year of competition.
I won't make this overly long or sentimental, you know how I can be, but I do want to stress a few things to all of you.
First and foremost, stay on top of your studies and know that for most of you this is a completely different learning format than you are used to. You will not have the rhythm of practices, workouts and classes to guide your study habits and you will have way more free time than you are used to (as do I right now and I'm trying to learn how to manage it myself!) 
While you are not here in Alfred all of your support systems remain in place and your progress towards your degree should be your number one focus right now.
Secondly, take care of yourselves and your families. Heed the warnings being provided to us and isolate yourself as much as you can, be smart and know that together we can defeat this virus and return to the sense of normalcy we all want so badly. You are young, fit and strong but you can pose so many risks to others who are not positioned to fight Covid-19 and you can do much extensive damage as a carrier of the virus…be smart and safe.
Lastly, stay in touch with your teammates and coaches. The bonds we have formed are not broken by distance. Eventually, with smart decision-making and the strong will of Saxons, we will get through this tremendously challenging period in our lives. And when we return to campus, we will celebrate our time together even more, we will exalt in the chance to be student-athletes, in the simplicity of a good practice session and feel even more strongly the joy in victory and the disappointment of defeat. We will do this because what the past week, and the many weeks ahead of us, should teach us is how GREAT we have had it. To get back to that joy means all of us doing our part to slow the spread of this virus and making smart decisions.
We will come together again, we will rally around each other again, we will compete for personal bests, victories and championships again, and most importantly we will always be Saxons…and, as you undoubtedly know, it's always A Great Day to Be a Saxon!!!
Swords Forward and Onward Together,
Paul Vecchio
Director of Athletics
*  *  *
Have news about a local athlete who competed in a spring college sport – baseball, softball, track, lacrosse? 
If so, please share that with us at john.addyman@yahoo.com. Provide the name of the player, sport, hometown and high school – and what your relationship to the athlete is (it helps to know who's contacting us) and we'll take it from there.
To see more of College Notebook, go to www.VoicesNews.com where you can review back issues of the column all the way back to 2003.