Have news about a local athlete who will play a college sport this fall? Please share that at john.addyman@yahoo.com so we can make sure we initiate coverage on your athlete when the season starts, and we're less than three weeks away from the first college fall matchups.
Did you watch the women's World Cup soccer final? You got to see a lot of Alyssa Naher (Seymour/Christian Heritage/Penn State) in a very good match-up with the Netherlands. And once again, the starting goalie for Team USA came away with a shutout, clean-sheet performance to backstop the repeating world champions. She needed to make just one save. USA put nine shots on goal in the 2-0 win; the Dutch had one shot on goal.
After the win, the real excitement started.
First, a returning-to-America tickertape parade in the Canyon of Heroes in the Big Apple. A guest shot on Good Morning America. Throwing out the first pitch at a Boston Red Sox game last week. And who knows what else awaits her in the days and years to come.
A long time ago – in the 1970s – I worked at the Daily Local News in West Chester, Pa., a daily paper with a circulation (then) of about 30,000. We had a new sports editor, Bob Ludwick, who did something radical: he gave pretty much equal billing to girls' sports. In those days, that was pretty radical.
Just prior to that, girls' basketball teams had players who couldn't cross the midcourt line (the game was "too strenuous for girls" to run the full court). 
Bob looked at how many girls' teams there were, recognized that the new federal Title IX had teeth, and some female coaches were starting lawsuits to prove it. As natural as increasing our girls' sports' coverage was, our little paper was almost alone in the effort for years.
Slowly, more teams were fielded to make equal sports opportunities for girls. Better coaches popped up. Close-to-home Immaculata College won an improbable national championship in women's basketball.
We old sports writer guys soon found out that girls were tough, smart, dedicated athletes who were only going to get better with proper equipment, coaching and opportunity. 
That knowledge changed the way I raised my three daughters, one of whom played college ball, and another who was a defensive terror in field hockey.
I was watching the end of the World Cup championship game last week, marveling at how physically fit our nation's women soccer players are. I know the same is true for track and field, softball, basketball, field hockey, lacrosse female athletes…you name it.
And I wondered what would happen if the men of 40 years ago who made those silly basketball rules could have been transplanted for a couple of days into today's sports world. They would surely wonder if today's average female athlete had come from outer space.
It feels to me like the national media consciousness is raising about women's sports. If old Bob Ludwick is still around, he's asking those media types, "What took you so long?"
Please, if you get a chance, check out Alyssa's Facebook or Twitter pages. She is not only a remarkable and talented athlete, she's a role model for every kid in America, male or female. And she's ours.
She thanked people on Twitter. Simply and eloquently:
"Grateful for everyone who has pushed me to be my best, picked me up when I've been down, and been by my side for every up and down along the way," she wrote before the championship game. "The journey continues together!"
And for the new USWNT cheer: "Equal pay! Equal pay!"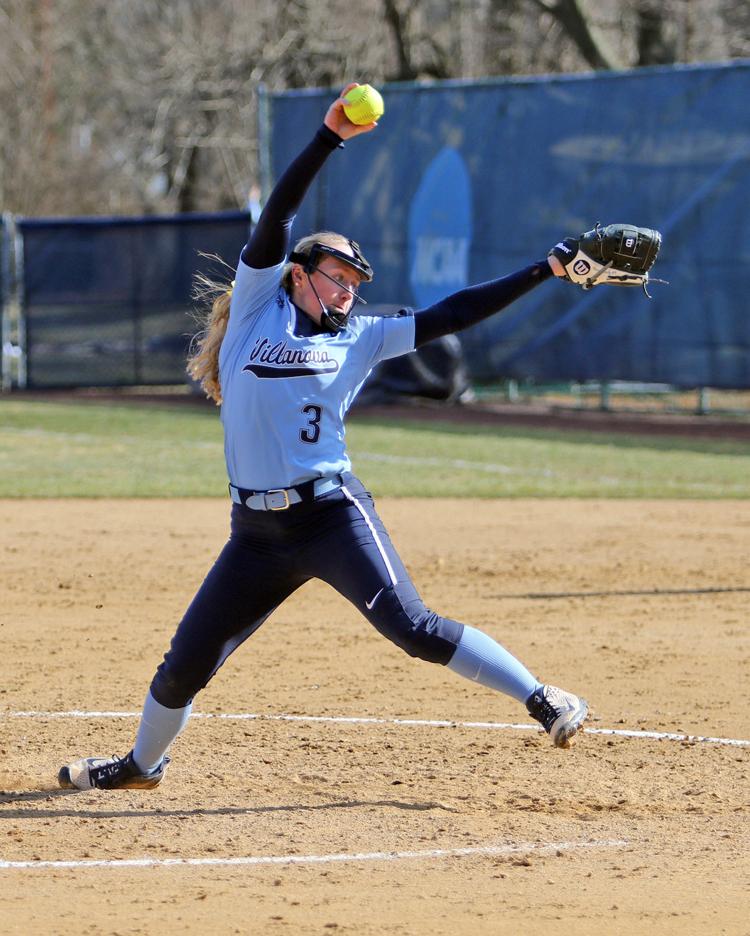 Villanova University rising sophomore softball pitcher Sara Kennedy (Newtown) will have a new pitching coach to work with when everyone returns to school in August.
Chelsea Plimpton started work at 'Nova on June 24. Head coach Bridget Orchard said Plimpton "brings tremendous passion, competitiveness and pitching knowledge. She has been a winner wherever she has been."
For the last three seasons Plimpton was at UMass. In 2018, she helped the Minutewomen to the Atlantic 10 regular season championship with a perfect 21-0 record. During that 2018 campaign, Massachusetts led the conference in ERA with a 2.37. Plimpton guided star pitcher Kiara Oliver, who led the league in wins (18) and strikeouts (173), to both the 2018 Atlantic 10 Pitcher of the Year Award and NFCA Second Team All-Region honors. Oliver went on to garner second team All-Atlantic 10 distinction in 2019.
Plimpton played at Fordham for four years, and in tow of those seasons the Rams went to the NCAA Regionals. She ranked third in school history in strikeouts and shutouts. She has coached at Towson, Fordham, Marist and St. Lawrence.
Sara got her Villanova teammates to the Big East Championship game in May, dropping the final game to DePaul, 11-10. Sara had pitched the first game in the playoffs, charging to a complete-game 6-4 won over St. John's. 
She allowed four runs on eight hits, struck out six and walked one in the process and was named to the All-Tournament Team. She ended her season with a 10-2 record.
Villanova's season ended with a 29-24 record; Sara made 29 mound appearances (14 starts) and came away with a 4.11 ERA, striking out 47 and walking 26.
Will Plimpton and Sara become a force to be reckoned with for the next three years of Wildcat softball?
Utica College freshman outfielder Zach McGettigan (Pomperaug) worked his way into the Pioneer lineup by doing a great job at the plate. At the end of the season, he was hitting lead-off or second in the lineup. He played in 14 games, starting 13 of them for a team that ended up with a 15-24 record (9-9 in the Empire 8).
The Pioneers got into the conference playoffs but made a quick exit, with a 5-0 loss to top-seeded Ithaca College in the first game, then a 7-5 defeat at the hands of Stevens Tech in the elimination game. 
Zach, remember he's a freshman, was 1-for-3 against Utica from the lead-off position, and 1-for-3 in the Stevens game, still at lead-off, he led a two-run rally in the ninth inning with a two-run dinger, following another RBI in the fifth inning off a fielder's choice. Sounds like he was really getting warmed up at the end of the season, and should be antsy to get on the field for the 2020 spring.
Zach had the second-best batting average (.346) on the team among those who played at least as many games as he did. He had 7 RBIs, a .481 slugging percentage, and two homers in 52 at-bats. He was a good glove in the field, with a .966 fielding percentage.
Central Connecticut State rising senior center fielder Dave Matthews (Newtown) batted 1-for-3 for the Keene Swamp Bats in an 8-7 loss to the Martha's Vineyard Sharks on Saturday. Dave is hitting .206 and batting ninth a 10-hitter lineup. The Bats have a 16-11 record and are a half-game behind the Northern Division North Adams SteepleCats in the New England Collegiate Baseball League.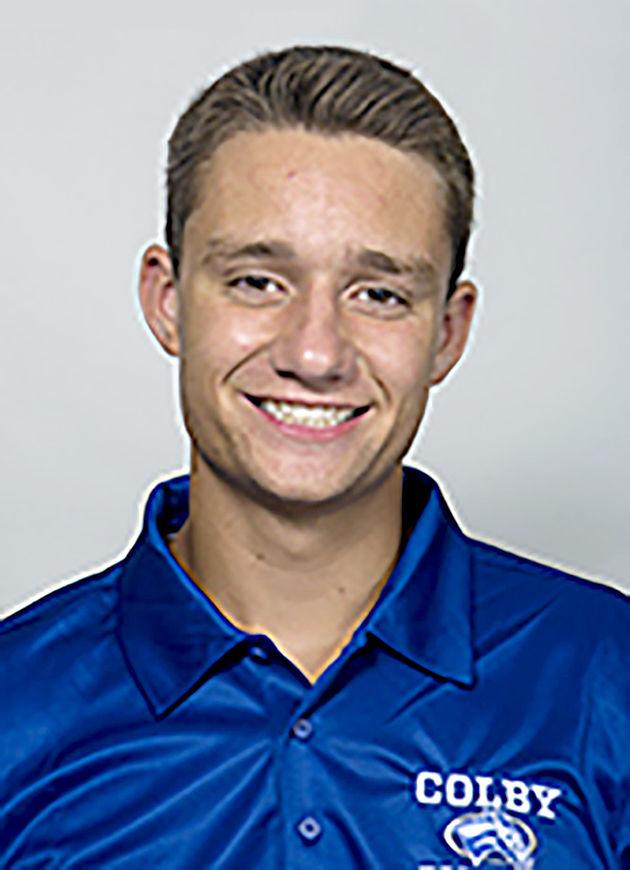 Colby College rising sophomore quarterback Matt Hersch (Masuk) emerged as quite a player for the Mules toward the end of last season. He ended up starting eight of nine games for Colby, was second in the NESCAC in passing percentage (60.5), fifth in pass efficiency (114.5), sixth in passing yards (1,342), and sixth in passing yards per game (149.1). He threw for seven touchdowns and scored on foot once more. For all of this, he was named the NESCAC Top Offensive Rookie.
The Mules had a 3-6 season, winning three of the last four games as Matt got his feet solidly under him. Colby opens its season on Sept.. 14 at Wesleyan, hosts Amherst the next Saturday, then plays at Hamilton.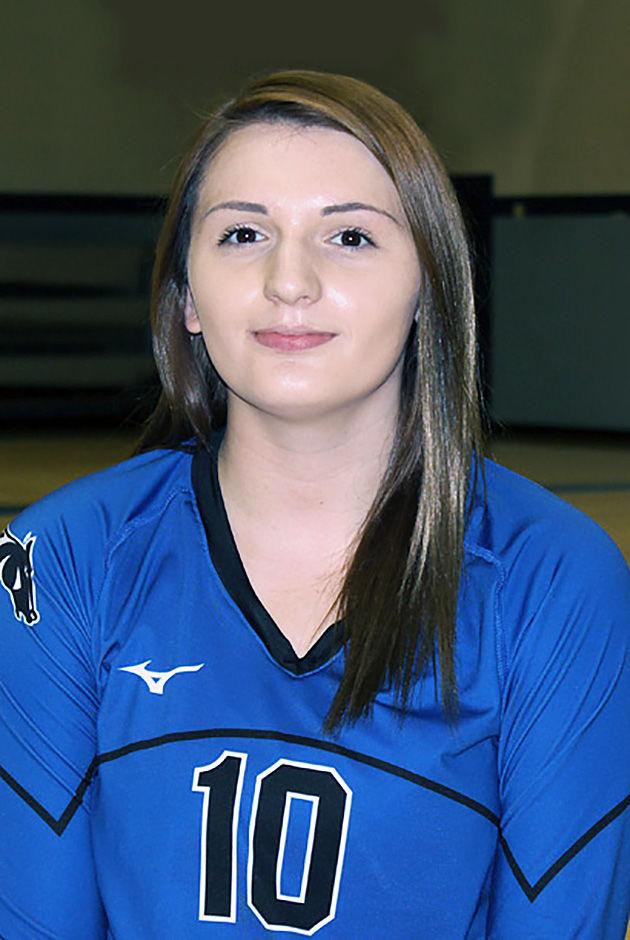 Maddie Conroy (Nonnewaug), a rising sophomore hitter for Colby-Sawyer College volleyball, played in 51 sets for the Chargers last season, was on the court in 20 matches, starting two of them. She had 68 kills, one assist, blocked two shots and had three block assists and 43 digs.
Colby-Sawyer had a 21-11 season last fall, 10-2 in the GNAC, losing to Rivier University in the conference semifinals, 3-1. The Chargers open their season Aug. 30 in a tournament at Plattsburgh State, playing Hartwick College and Plymouth State on Friday, then Sage Colleges and the hosts from Plattsburgh on Saturday.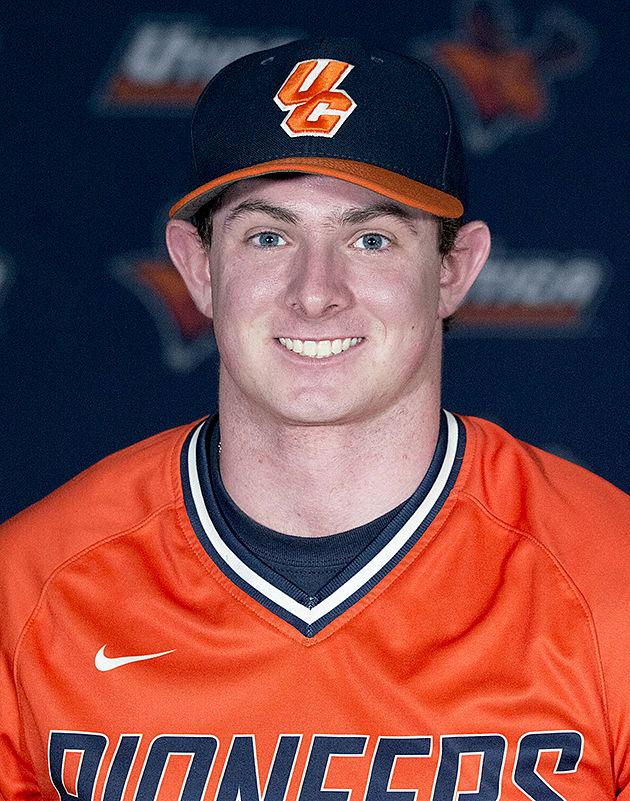 Utica College senior baseball infielder Tim Quinlan (Masuk) has earned a spot on the Empire 8 Conference president's list for the spring semester. To make the list, a scholar athlete has to be a varsity athlete and maintain in 3.75 GPA or higher. Last month, he was named Google Cloud All-District, as recognized by the College Sports Information Directors Association.
Tim played in 128 career games and set the new program standards for hits (176), RBI's (125) and doubles (47). 
He scored 95 career runs (2nd all-time) and added 14 home runs (T-3rd all-time). He capped his career with a .369 batting average. He was a four-time E-8 All-Conference selection and a 2018 D3baseball.com All-Region pick.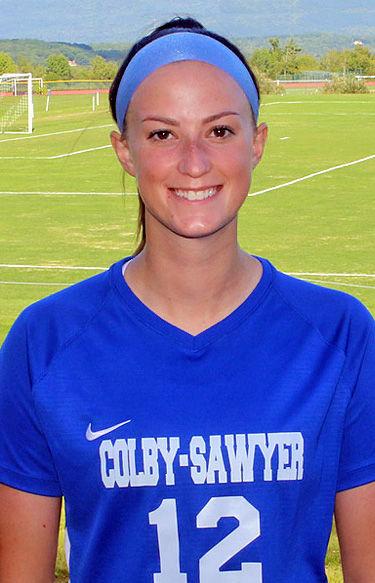 Colby-Sawyer College rising senior soccer defensive back Raina Ceryak (Naugatuck/Notre Dame) has been named to the Great Northeast Athletic Conference Academic All-Conference Team. To qualify, she had to maintain at least a 3.25 GPA.
Last fall, Raina started all 15 games for the 7-8 Chargers (7-5 GNAC). 
Playing defense, she didn't get much of a chance to shoot, but she did launch three attempts during the season. She and the Charger defense recorded four clean sheets during the year. 
She opens her senior year against Rhode Island College at a tourney at Dean College, facing Rhode Island College on Aug. 30, then Fitchburg State on Aug. 31.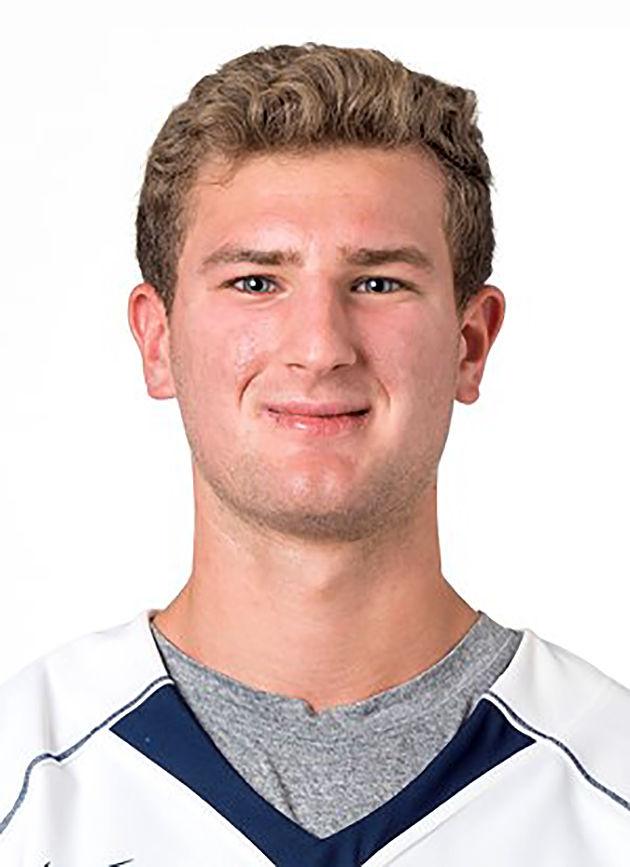 Mitch Savoca (Newtown/Fairfield Prep), a rising junior lacrosse midfielder for the University of Richmond, has earned a spot on the Southern Conference Academic Honor Roll for the academic year. The academic honor roll consists of scholar-athletes who participate in varsity sports and post a 3.0 GPA or higher for the academic year, were eligible the entire academic year and are members of the final squad lists.
Last month Mitch was notified he had been named an Honorable Mention All-America by the US Intercollegiate Lacrosse Association. 
After two years of playing Division I lacrosse, Mitch has 50 goals and is already eighth in Spider history in scoring.
Clarkson University senior basketball forward Matt Hornak (Masuk) was honored by the Liberty League as part of the Conference All-Academic Team. A mechanical engineering major, he maintained a 3.30 GPA to earn the honor.
He started every game in his senior year, scored 182 points, brought down 80 rebounds, made 22 assists, had 21 steals and blocked three shots. 
The Golden Knights compiled a 6-19 record (5-13 Liberty).
Troy Scribner (Shepaug/Sacred Heart University) is now playing for the Sugar Land (Texas) Skeeters (west of Houston) of the Atlantic League of Professional Baseball. He has a 1-3 record with a 4.84 ERA. He has started nine games for the Skeeters.
P.J. Higgins (Gunnery/Old Dominion University) jumped from the Class AA Tennessee Smokies to the Iowa Cubs a Triple-A affiliate of the Chicago Cubs last Thursday. On Saturday night he was the starting catcher against the Round Rock Express (Houston, Texas) in an 11-5 win. He was 1-for-2 at the plate with a run scored and drew three walks. He's batting .167 on his new club. He was hitting .276 for the Smokies.
The Cubs, playing at Principal Park in Des Moines, lead the Northern Division of the Pacific Coast League, with a 10-game margin on the Omaha Storm Chasers.
Jake Walkinshaw (Seymour/Southern New Hampshire University) pitched 2.1 innings Friday night in an 11-7 win for the Arizona League Athletics Green, besting the AZL Padres. He threw 11 pitches – all strikes, allowing one hit but no runs and got the hold, his first. A hold occurs when the relief pitcher enters the game in a save situation and maintains the team's lead for the pitcher who follows him, which Jake did. He had to enter with a lead of three runs or less, and maintain that lead while getting at least one out.
In this Rookie League level of baseball, Jake has a 1-0 record with one save and one hold and a 2.00 ERA. He's pitched a total of 11 innings in six games.
Have news about a local athlete who will play a college sport this fall? Please share that at john.addyman@yahoo.com so we can make sure we initiate coverage on your athlete when the season starts, and we're less than three weeks away from the first college fall matchups.