We get into the new year and things change. Basketball teams are starting their conference schedules and as you can see in the results that follow, we already have local players on teams that appear to have some destiny riding with them. Many of the swim teams are someplace warm, resting and getting practice sessions in while the end of their seasons approach. We're only four weeks away from first lacrosse games, and baseball and softball will follow shortly after that. You just think it's winter…
The Adelphi University women are a bright and shiny 14-0 after planting Chestnut Hill College last Wednesday, 71-36, and getting past the University of New Haven in a more challenging contest, 70-66, on Saturday afternoon.
Senior guard Mali Klorczyk (Newtown) scored one point and grabbed four rebounds in the Chestnut Hill win.
For the first time in more than a decade, the Brandeis University women completed their non-conference schedule with a 10-1 record. On Saturday, the Judges easily handled Regis College, 68-50. Senior Lauren Rubinstein (Pomperaug) started the game for Brandeis and collected two rebounds and a steal.
Regis College senior forward Taylor Iorfino (Masuk) scored two points, collected three rebounds and made one steal. The Pride is 6-7.
Emmanuel College has a three-game win streak running after claiming two close victories in the Catholic College Classic on Friday. On Thursday, the Saints held off St. Joseph's College of Maine, 96-91, and on Friday, the Saints edged Regis College, 82-78. Offense is the name of the game at Emmanuel.
Junior starting guard Jack Moulder (Newtown/St. Joseph's) was one of four Saints in double figures against the Monks of St. Joseph's. He had 11 points and two assists. At Regis, he contributed seven points, an assist and a steal. Emmanuel is 10-2.
Amherst College's women are 9-1 after winning their first two games of 2020, 62-58 over a tough Chapman College team last Wednesday, and 87-48 over Widener University on Saturday. Sophomore guard Lauren Pelosi (Middlebury/Taft) scored seven points against Widener, her best game of the season so far.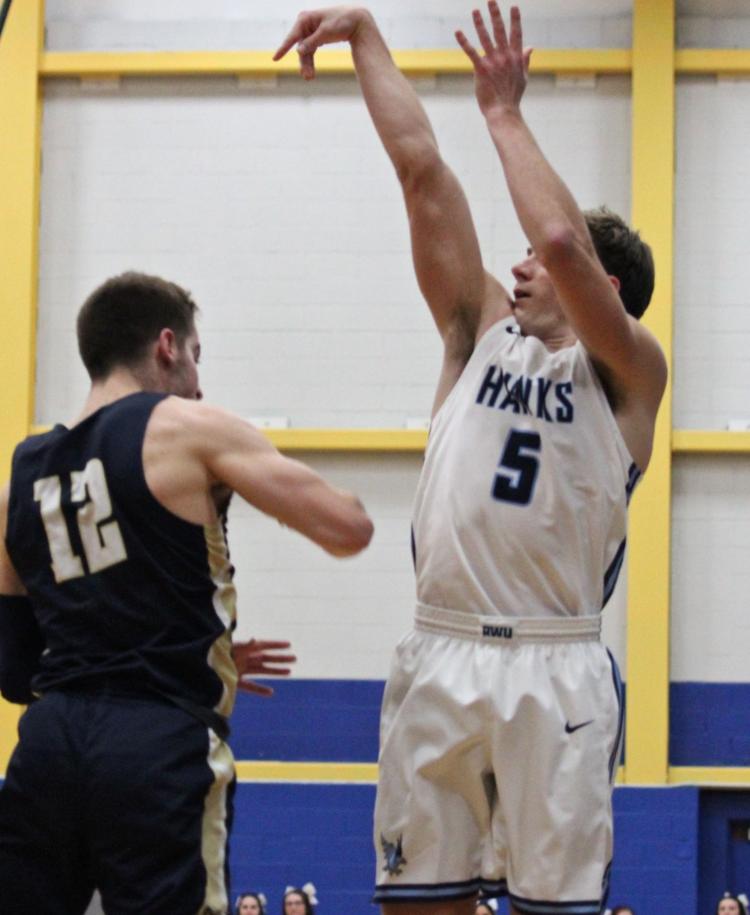 Roger Williams University got its third win in a row and started the new year off just right, beating Worcester State, 71-66, last Thursday. Starting senior guard Rich Pugliese (Pomperaug) scored seven points, had seven rebounds, and had an assist in the win. The Hawks improve to 9-3.
The Golden Bears of Western New England University racked up wins in their first two new year games and are now 9-2. Last Thursday's victim was Westfield State, 86-68. Senior forward Courtney Carlson (Nonnewaug) pumped in a game-high 24 points and had six rebounds, two assists, three steals and three blocks in a dominant effort.
Saturday's game at Trinity College was much closer and required a rally from the Bears in the final quarter, outscoring the Bantams by six to earn a 56-54 win. Courtney again was the game high scorer, with 14 points. She added six rebounds, a steal and an assist.
The Albertus Magnus College women have started 2020 by splitting wins, a 78-69 loss to Gordon College on Friday, then a comeback 81-54 victory over Salem State on Saturday. Freshman guard Bridget Rosikiewicz (Naugatuck) contributed two rebounds to the Salem State win. The Falcons are 9-2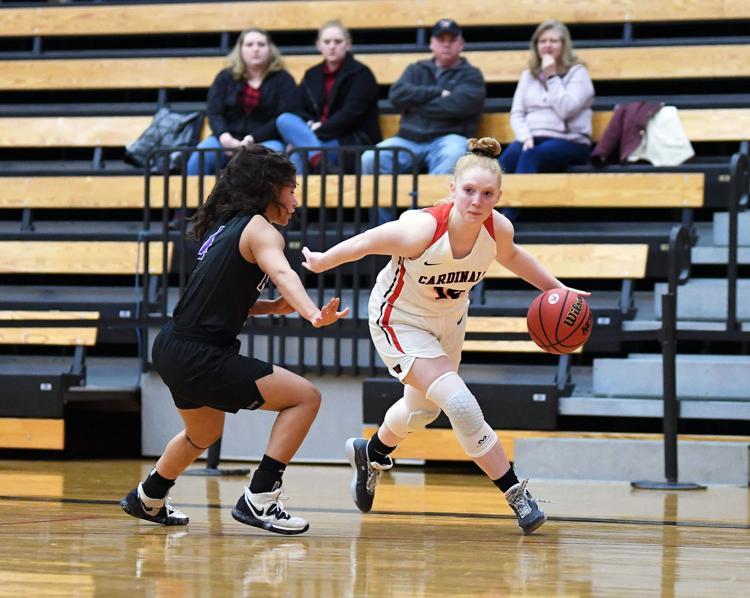 Wesleyan University freshman guard Maggie Lee (Pomperaug) scored three points, brought down four defensive rebounds and had one assist on Saturday when the Cardinals beat host Babson College, 65-57 in the first day of the Judy Pearson Memorial Tournament. Wesleyan improves to 8-2.
Montclair State's women took a 53-27 lead into the final quarter Friday afternoon against Stevens Institute and coasted to a 64-48 win from there. Sophomore guard Rylee Mulligan (Newtown) scored one point, grabbed two rebounds and made two assists in the win. The Red Hawks are 8-4.
UMass/Dartmouth's women are finding the sledding pretty rough in the new year: the Corsairs have lost three straight, starting with an 80-63 drubbing by Springfield on New Year's Day in the Naismith Classic at Springfield College, then a 65-54 knocking by St. Joseph's of Maine the next day. On Saturday, the Corsairs visited unbeaten and top-ranked Tufts University and got smothered, 73-43.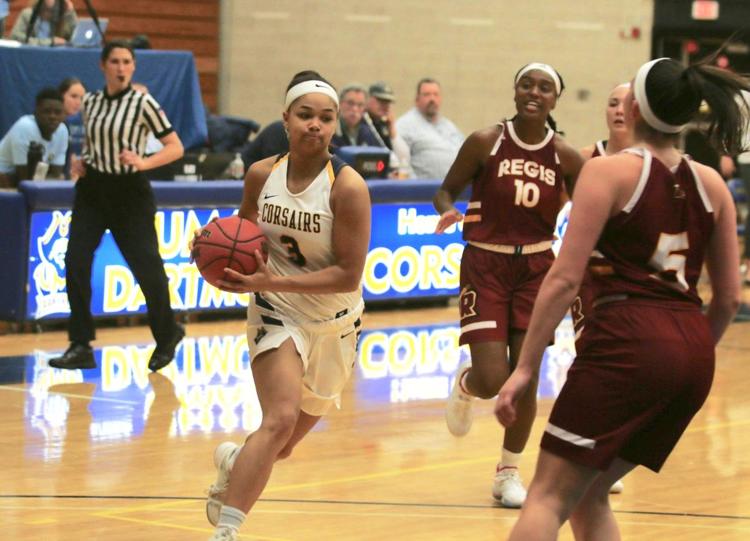 Freshman guard Brianna Craig (Masuk) got some time in all three games for UMass/Dartmouth, making one steal against Springfield, making a steal and blocking a shot, plus grabbing two rebounds against the Monks, and finally, scoring four points and snagging a rebound against the top team in the country. The Corsairs are 7-5.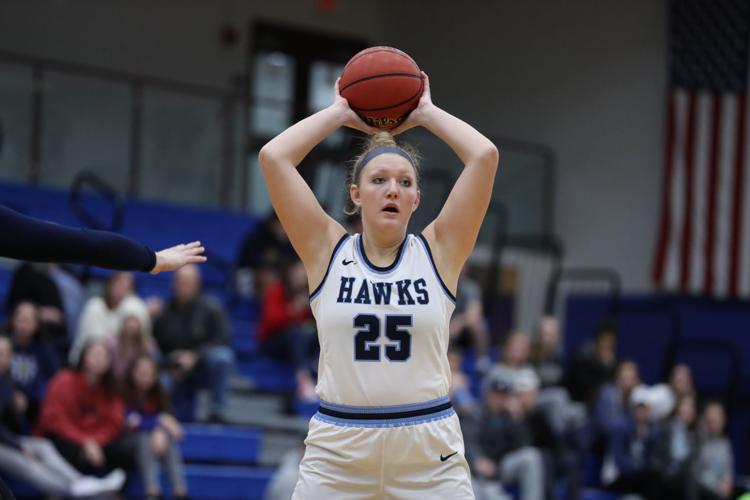 The Roger Williams University women were also competing in the Springfield tournament. In the first day, they handily beat the Monks of St. Joseph's College, 62-50. Sophomore starting center Karli Opalka (Pomperaug) scored 20 points for the Hawks in the win, making it a double-double with 11 rebounds.
In their second game, the Hawks took the hosts from Springfield to overtime on Thursday, and lost, 66-63, when they were outpointed 11-8 in the extra period. Karli had a huge game in the loss – a game-high 27 points and 17 rebounds for another double-double. Roger Williams is 6-6.
Despite a consistent second-half rally, the Bowdoin College men just couldn't repair all the damage done in the first half and dropped a 65-62 contest to Brandeis University last Thursday. Starting junior guard Zavier Rucker (Woodbury/Taft) scored 10 points for the Polar Bears and copped one rebound and two steals in the loss. Bowdoin is 4-5.
The College of Saint Rose men find themselves firmly ensconced on the schneid in the new year, suffering through a nine-game losing streak. The Golden Knights lost to Bentley on Thursday, 85-74, then were struck down by nationally ranked Saint Thomas Aquinas on Saturday, 85-79, in a tussle.
Freshman starting forward Josh McGettigan (Southbury/Williston Northampton) scored four points, snagged two rebounds and made two assists against Bentley; in the Aquinas loss, he had 13 points and two rebounds and collected five personal fouls.
The Knights are a young team with a second-year head coach. Saint Rose has one senior and two juniors on the floor. They are 3-11.
Union College sophomore sprinter Mickey Shea (Nonnewaug) ran the second leg of the 12th-place 4-by-400 relay (3:59.06) at the Wagner College Track & Field Invitational at Ocean Breeze on Staten Island on Friday.
Central Connecticut State freshman Eddie Nicholas (Nonnewaug) took second in the 3000 meters, running a 9:10.79 to winner Sean Weir's 9:09.14 (from Wagner) in a very close race. Blue Devil sophomore Robert Moore (Pomperaug) was third in 9:13.48. The event opened Central's track and field season.
Eddie and fellow freshman Elis Field (Nonnewaug) were named to the All-Northeast Conference Cross-country Team in December, with Elias earning Freshman of the Year honors. Eddie was 11th at the conference championship meet; Elias was the first freshman to complete the course, in seventh place overall.
Williams College men's hockey started the new year in the Oswego Pathfinder Bank Holiday Classic, beating the University of New England on Friday, 2-1, then losing on Saturday to Saint Mary's of Minnesota, 4-2.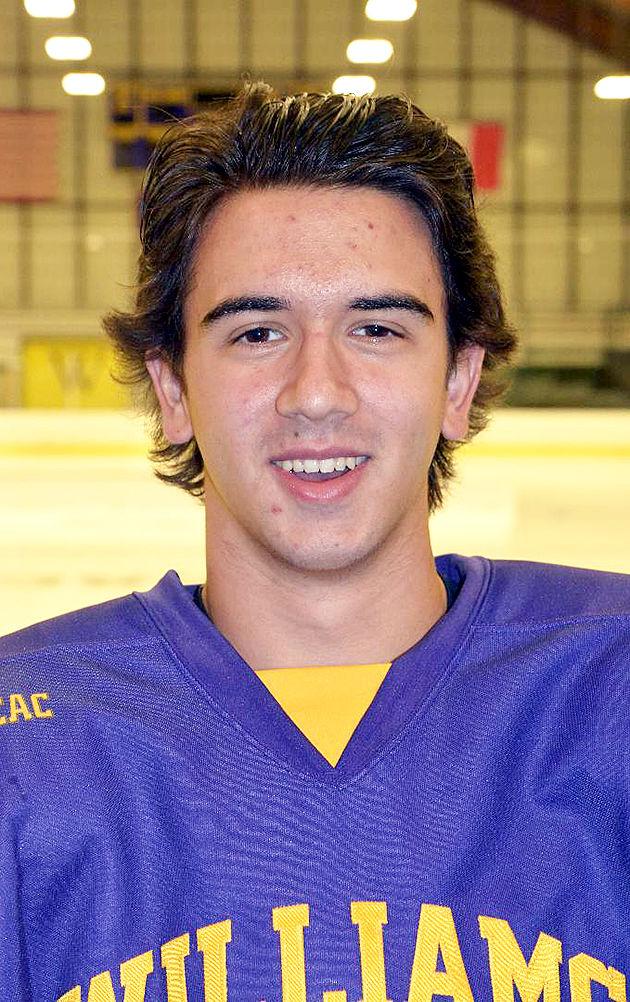 Ephs' junior left winger Tyler Scott (Gunnery) sent five shots toward the UNE net and was 10-for-18 in face-offs on Friday. On Saturday, he was 5-for-13 in face-offs and took six shots. Williams is 7-3-0.
The Babson College men's hockey team claimed the Middlebury Holiday Classic title on Saturday night. 
The Beavers started the tourney with a 6-1 win over Manhattanville College on Friday night. Senior defenseman Connor Dahlman (Gunnery) got an assist on the third Babson goal, by Ryan Black in the 51st second of the second period.
On Saturday, in the tourney title contest, the Beavers eased past Saint Michael's College, 6-2, and Connor picked up another assist, on Matt Weisner's first-period goal. 
Babson is 9-3-1 and Connor has eight assists this season. Freshman forward Connor Redden (Southbury/King's-Edgehill) got off one shot for St. Mike's.
Middlebury College started its tournament by losing to St. Mike's, 4-3. 
Junior forward Matt Danner (Gunnery) got an assist on the first Panther goal, by Mitchell Allen at 11:15 in the fist period. Connor Reden was 1-for-1 in face-offs for St. Mike's.
Thee Panthers came back with a 5-2 win over Manhattanville on Saturday afternoon. Matt got off one shot and was 1-1 in face-offs. Middlebury is 7-3 and Matt has five assists (two goals).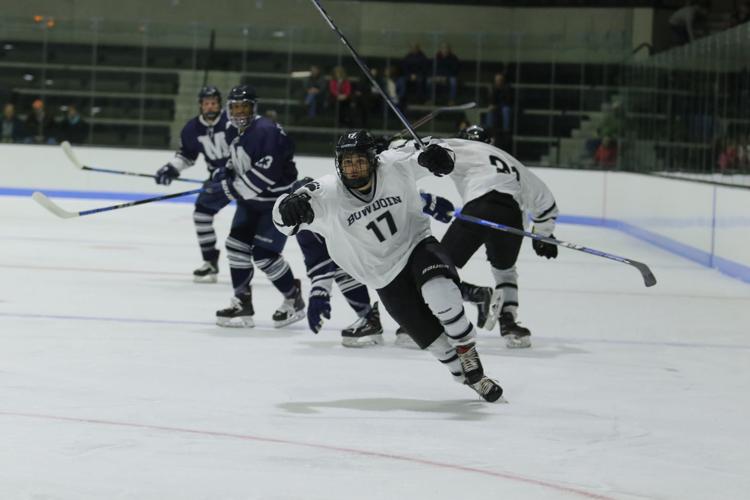 Bowdoin College sophomore forward Albert Washco (Gunnery) fired three shots and was 1-for-1 on face-offs in Friday afternoon's 5-4 win over St. Anselm College. The Bears improve to 5-4.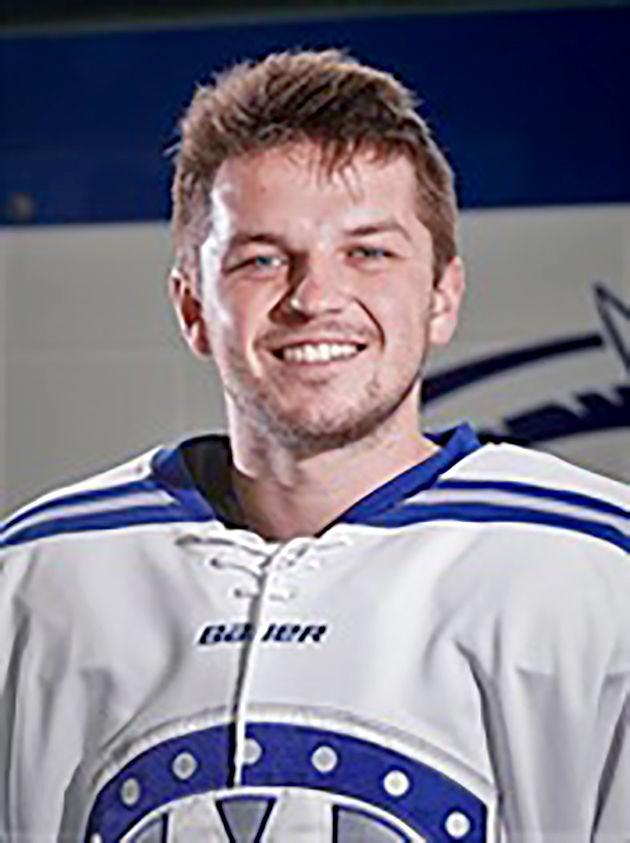 Colby College senior forward Robert Cerepak (Gunnery) scored the third goal for the Mules in a 3-1, New Year's Eve win over Endicott College. Mark Leprine and Mike Thomas recorded the assists, at 9:03 in the third period.
The goal was Robert's first of the season and his second career score. Colby is 4-5.
Catherine Lawrence (Gunnery), a sophomore swing player for Connecticut College, registered her second goal of the season on Saturday when the Camels smote Salem State, 9-0. 
She got her score at 13:04 in the second period with assists from Sammi Estes and Sydney Jones. Connecticut is 7-3, riding a seven-game win streak.
Endicott College sophomore forward Tabitha Franceschini (Gunnery) made the assist on the game-tying goal and was 8-for-14 on face-offs Saturday when the Gulls squeaked past Hamilton College, 3-2. 
She got the puck to Jacy Kuhlman in the 15th minute of play in the third period as Endicott engineered a come-from-behind win.
The assist was Tabitha's third of the season for the high-flying 11-1 Gulls.
The Manhattanville College women have started the new year with a loss and a tie. The Valiants were edged by Williams College, 3-2, on Thursday, then worked a 2-2 draw with Bowdoin College on Friday, both games at Bowdoin.
Senior center Amanda Sabia (Gunnery) got off two shots against Williams, and earned an assist on the first goal against Bowdoin, on a power play with Holly Meredith finishing for the score in the first period.
The Valiants are 6-4-2; Amanda's assist was her 11th of the season.
Princeton has won one game in its last 16 matches, with the new year starting off pretty much like the rest of the season, a 4-3 overtime loss to Dartmouth on Friday night, and a 3-3 OT draw with Harvard on Saturday night. Senior forward Joey Fallon (Gunnery) got off one shot for the Tigers each night. Princeton is 2-11-4.
Messiah College junior 165-pounder Matt Pangle (Pomperaug) worked his way to a title at the Jim Crytzer Invitational at Washington & Lee College on Saturday.
After a first-round bye, Matt pinned Washington & Lee's Reid Dentner in 1:03. In the third round, he smothered Bill Merritt from Averett College with an 18-0 technical fall. In the semifinals, Matt powered to a 9-0 major decision over Galilee Kissell of Ferrum College. In the title bout, Shane Conners of Washington & Lee had to withdraw against Matt with a medical forfeit. In his four matches, Matt did not yield a point, winning with bonus points in every match.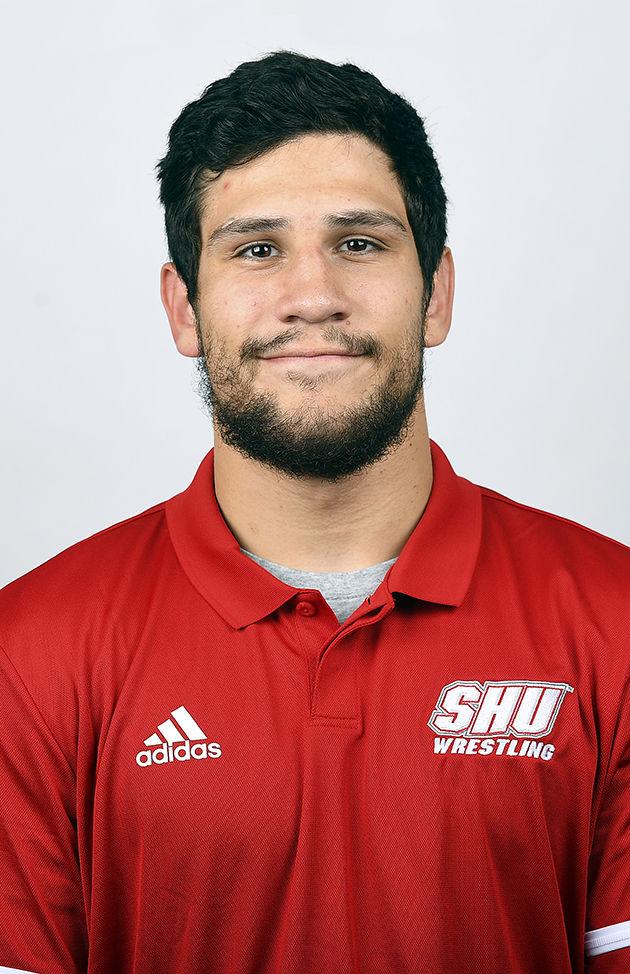 Sacred Heart University junior 174-pounder Joe Accousti (Newtown) finished third in a big field at the David Lehman Open and Franklin & Marshall College on Saturday.
He started out with a first-round bye, then worked a 4-0 decision over Jake Stefanowicz of the University of Pennsylvania. Next he won an 8-1 decision over West Point Prep's Derek Yingling. A 3-2 win over Princeton's Forest Belli put Joe in the semifinals, where he got stopped by Princeton's Kevin Parker by 15-0 technical fall.
Now wrestling in the consolation bracket, Joe was due to met Penn's Jake Hendricks and won by no contest. In the third-place match, Joe defeated Penn's Neil Antrassian, 2-1.
Harvard welcomed Boston College to a dual swim meet in Coral Gables, Fla. on Saturday, and the Crimson prevailed, 159-109. In the pool for Boston College was freshman Aleksej Cupic (Seymour), who anchored the second-place 400 free relay (3:14.02) and finished fifth in the 200 breaststroke (2:19.82) and eighth in the 100 breast (1:01.68).
In the last event before the holiday break, the Central Connecticut State women swam past Southern Connecticut State, 101-66. Blue Devil senior Gracie Regan (Pomperaug) took second in the 400 individual medley (4:46.10) and was fourth in the 200 breaststroke (2:32.85). Sophomore Hallie Perrin (Pomperaug) came in second in the 50 free (25.78) and was fifth in the 100 free (57.12).
The Fairfield University swim teams sank Colby College on Friday, the women dominating, 188-112, and the men emerging successfully from a closer event, 153.5-140.5.
Freshman Chris Ford (Middlebury) came in second in the 200 breaststroke (2:29.15)and took sixth place in the 800 free (10:04.61) for the Fairfield men. Freshman diver Lila Ritter (Middlebury) was fifth in the one-meter event (136.42) and off the three-meter board (111.44).
Hamilton College's women hosted Wesleyan University on Saturday and worked a solid, 163-113 triumph. Freshman Maddie Carter (Newtown) swam the second leg of Hamilton's third-place finish in the 200 medley relay (1:55.15), claimed a third place in the 50 breaststroke (32.94), and grabbed a second-place finish in the 500 free (5:39.00).
The Keene State women competed at the huge Florida International University Sprint Invitational on Saturday. Junior Kim Theleen (Pomperaug) was 91st in the 50 free (29.18), 55th in the 200 free (2:19.07), and 71st in the 100 free (1:04.06).
Mount Saint Mary College swimmers opened their home portion of the Skyline Conference season by defeating all comers in a quad meet on Dec. 7 (for the women) and a tri-meet for the men. The Knight women prevailed against old Westbury, SUNY Purchase and St. Joseph's/Brooklyn; the men knocked off Old Westbury and SUNY Purchase.
Sophomore Megan Prendergast (Pomperaug) anchored the Mount's winning 200 medley relay (2:11.73) and swam the first leg of the fourth-place 400 free relay (4:54.76), finished fourth in the 50 free (30.71) and fifth in the 100 backstroke (1:17.67).
On the men's side, freshman Tyler Williams (Pomperaug) swam the outbound leg of the third-place 200 medley relay (2:07.43), came in third in the 50 butterfly (29.92) and was fifth in the 100 fly (1:08.60).
Springfield College senior Sean Harnish (Middlebury/Holy Cross) competed at the three-day Gompei Invitational at Worcester Polytechnic Institute in December.
He anchored the ninth-place 800 free relay (7:04.47), the 18th-place mixed 200 medley relay (1:44.97) and the 20th-place 400 free relay (3:38.23). He swam the first legs of the 15th-place 200 free relay (1:34.35) and the 17th-place 200 medley relay (1:38.00). He also took the third legs of the 12th-place 200 free relay (1:28.10) and the 12th-place 400 free relay (3:12.98).
In individual events, Sean was 18th in the 500 free (4:52.00), 20th in the 100 backstroke (54.77) and 24th in the 200 back (1:46.22)
Have news about a local athlete who is competing in a winter college sport? 
Please send us a note at john.addyman@yahoo.com.
Tell us the name of the player, sport, hometown and high school and we'll take it from there.