The 2019-20 college sports year got off the ground over the weekend, with all NCAA division schools opening at least a portion of their fall schedules. More football teams will be in action this weekend, with tennis and golf coming into focus as well.
Please remember, if we don't mention an athlete you're following, it may be due to the fact we don't know about him or her. No college or university sports information office sends us a list of local athletes. None. You can help improve our coverage and your reading with a short note to me at john.addyman@yahoo.com.
Soccer
St. Francis College of Brooklyn opened its first-ever women's soccer season on August 22 and the ladies gave Lafayette College a tussle, losing in overtime, 1-0.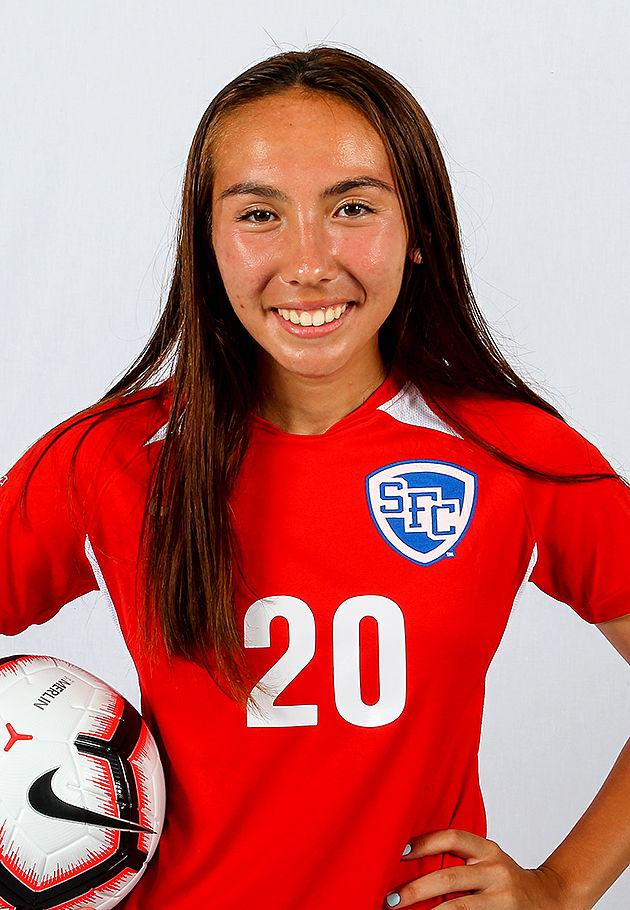 Freshman midfielder Breanna Gleissner (Pomperaug) fired one of the four shots from the new Terrier offense.
* * *
The Utica College women are off to a 3-0 start with a 4-0 win over Morrisville State to open the season, a 2-0 win over Keuka College on Saturday, and a Tuesday 1-0 overtime victory against Buffalo State.
Freshman defensive back Alyssa Zarrella (Naugatuck) has started her collegiate career off by playing in all three games, coming off the bench in each.
* * *
Western Connecticut State's women split their two first games of the season in reciprocal shut-out fashion – the Colonial women lost to host Rensselaer Polytechnic Institute in the RPI Tournament and the season opener last Friday, 2-0, then beat Buffalo State on Saturday, 3-0, in a chippy game.
The Tigers were assessed for three yellow cards. Senior defensive back Jasmine Grey (Naugatuck) started each game for Western.
* * *
The Albertus Magnus College men have been terrorizing teams and are out of the gate with a 3-0 record, with a 3-0 victory over UMaine/Farmington, a 1-0 win against Nichols College, and on Wednesday, a 4-0 thrashing of Dean College.
Senior midfielder Diogo Cruz (Naugatuck) had two shots on goal.
* * *
Another team doing even more damage to the opposition is Clark University's women, who slapped Framingham State, 9-0 to start the season, then pummeled Becker College, 7-0.
Freshman midfielder Siobhan Lounsbury (Pomperaug) put a shot on goal for the Cougars against Framingham, and did the same against Becker.
* * *
The Sacred Heart University women are on a two-game win streak after beating Temple, 3-1, on Sunday, and squeaking past Hartford on Thursday, 3-2 in overtime.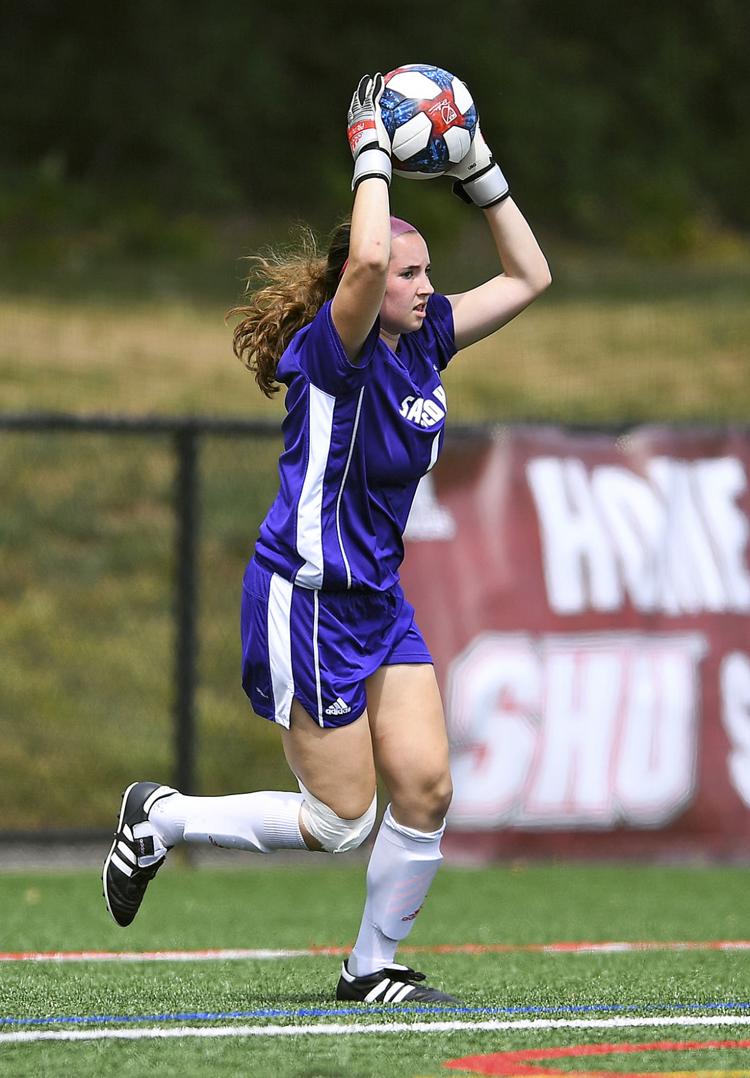 Freshman goalkeeper Elyssa Kipperman (Pomperaug) made nine saves in getting her first career collegiate win versus Temple.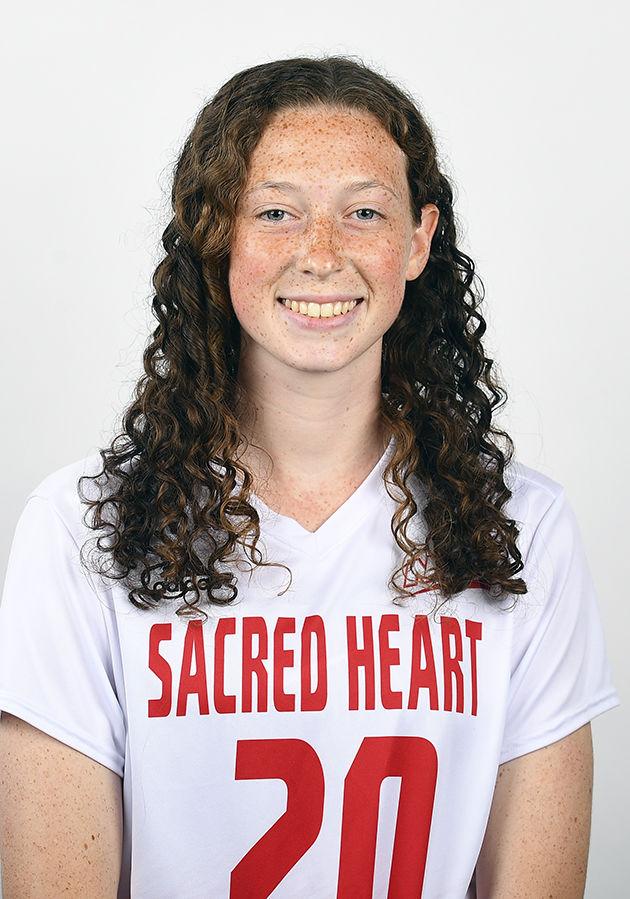 Fellow freshman Azria Malloy (Nonnewaug) collected an assist on the first goal of the game, by Meadow Mancini.
Versus UHart, Elyssa had six saves and Azria launched four shots. The Pioneers are 2-2-1.
* * *
Bryant University's men haven't been able to snare a win in their first two games in their west coast swing, losing the California/Riverside last Friday, 1-0, then to California State/Fullerton on Saturday, 2-1.
Senior back James Cochrane (Newtown) was a starter in both games for Bryant; he picked up a yellow card in the Fullerton game.
* * *
The Curry College men got their first win Thursday after starting off the season with two losses. The fall lid-lifter saw the Colonels get scuttled by Anna Maria College, 3-2, last Friday.
Senior midfielder Brandon Rinaldi (Bethlehem/Worcester) launched three shots for Curry in that loss.
Next was a frustrating Sunday loss to Lesley University, 1-0. But the Colonels broke through on Wednesday against Massachusetts Maritime, 3-2. Brandon fired three shots in that game.
* * *
Western New England University got its 2019 campaign kicked off with a 2-0 win over Keene State on Saturday, despite being out-shot by the Owls, 24-10.
Golden Bear junior forward Christina Sordi (Nonnewaug) was a starter and got off one shot on goal in the win.
On Wednesday, the Bears were shut out by Springfield, 1-0. Again Christina was a starter and took one shot.
* * *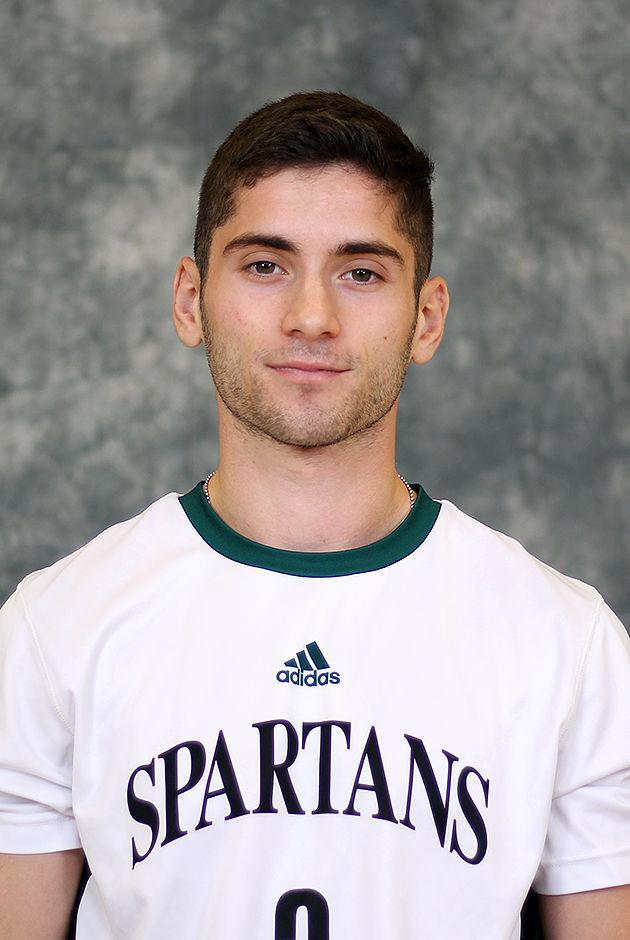 Castleton State University starting senior midfielder Jack Kingdon (Nonnewaug) did everything he could to turn the tide against Clark University in the opener for both teams last Friday. He fired seven shots, five on goal, but could not move the twine at the back of the net as the Spartans lost, 2-1.
For Clark, senior midfielder Jonathan Guilherme (Oxford) got an assist on the final Cougar goal, by Sean Munroe in the 60th minute.
The Cougars played their second game on Wednesday and got stopped by Brandeis, 2-1. Jonathan did not get off a shot in that loss.
* * *
Sophomore forward Jamie Collimore (Pomperaug) put Central Connecticut State's first goal in the net in the 79th minute last Thursday, with Erica Bardes providing the assist.
Unfortunately, UConn scored three minutes later to tie the game and after two overtime period, that's where the score stayed, 1-1.
On Sunday, the Blue Devils spotted Albany a two-goal lead before coming up with a single score. Jamie got off one shot on goal in the loss, and Central is 1-2-1.
* * *
Colby-Sawyer College's women have a 2-1 record to start their season. The Chargers opened with a 5-3 win over Rhode Island College last Friday in the Dean College tournament. On Saturday, Colby-Sawyer took care of Fitchburg State, 3-2, using a three-goal first half.
Senior defensive back Raina Ceryak (Naugatuck/Notre Dame) picked up the assist on the third Charger goal, by Sydney Jimmo.
On Wednesday, Southern Maine shut out Colby-Sawyer, 3-0, even though the Chargers fired 16 shots.
* * *
St. Lawrence University's women are 2-0 after weekend games at home. On Friday, the Saints got past Brockport, 2-1, and on Saturday, they dispatched Johnson & Wales, 4-0.
Junior midfielder Madelyn Sumple (Pomperaug) started the game against Brockport, fired six shots and put two of those on goal; against Johnson & Wales, she came in off the bench and fired two shots.
* * *
Dean College's women are still looking for their first win after getting throttled by Gordon College on Wednesday, 6-0.
Sophomore Jennifer Jacovino (Masuk) took the loss in her first action of the season, making 11 saves but allowing those six goals. The Bulldogs fall to 0-3.
* * *
The Eastern Connecticut State have played two games so far, and they got powdered in both – a 7-0 loss to The College of New Jersey on Saturday, and a 7-1 defeat at the hands of Swarthmore on Sunday.
Freshman defensive back Emily Belval (Pomperaug) came off the bench in both games.
* * *
Northern Vermont/Johnson's women have started out the season having some trouble finding the goal and have lost their first two games, 3-2 to Vermont Tech and 5-0 to Anna Maria.
Badger senior defensive back Andrea Mercer (Naugatuck) has one of the two goals Northern has scored – she tied the game with Vermont Tech at 2-2 in the 63rd minute, unassisted. It was one of her two shots on goal during the game.
* * *
Lycoming College's men are 0-2 to start the season after a 2-1 loss to The College of New Jersey on Friday and a 2-0 defeat by Catholic University on Saturday, both games in Washington.
Junior midfielder Leland Molloy (Nonnewaug) started both games but did not take a shot.
* * *
Despite senior striker Caly Farina's three shots, St. Anselm College couldn't dent the Goldey-Beacom College goal – but neither could the opposition do anything at the Hawks' end of the field in a 0-0 drawn. Caly is a Pomperaug grad.
* * *
New Haven University's men opened their 2019 campaign with a 3-2 win over Bridgeport on Thursday night.
Nate Peduzzi put the Chargers on the board first in the 10th minute with an assist from sophomore midfielder JP Viruet (Seymour), who also took a shot of his own.
Field Hockey
Western Connecticut State's field hockey season chalked up wins in its first two games. In the fall lid-lifter, the Colonial women edged Ramapo, 1-0.
WestConn senior attacker Olivia Moore (Shepaug) launched three shots, with one on goal. Senior defensive back Shannon Lynch (Newtown) earned her first defensive save of the season.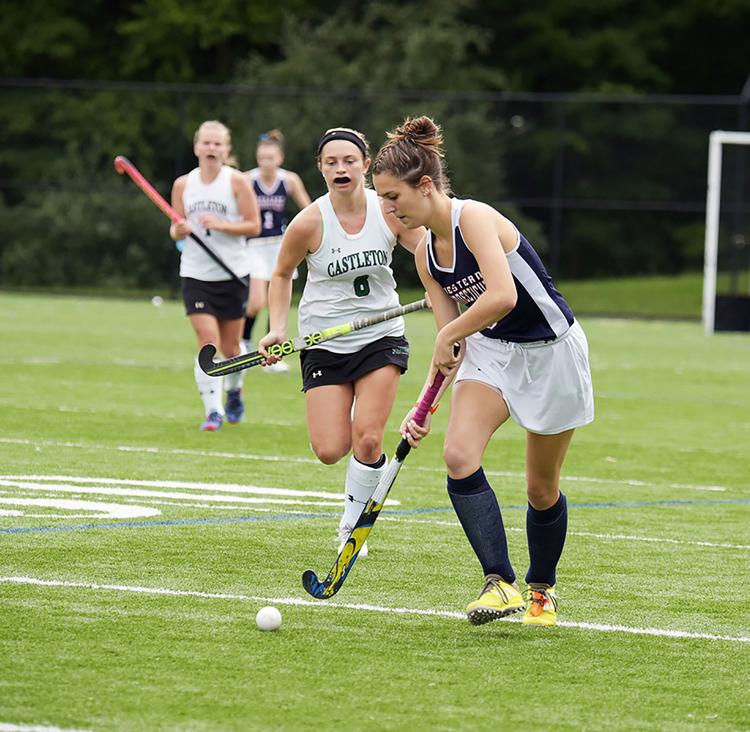 On Saturday, the Colonials hosted William Paterson and needed an extra period to prevail, 3-2. WestConn senior forward Carly Matasavage (Pomperaug) got the scoring started with 5:48 gone in the first period with an assist by Morgan Matthews.
Senior midfielder Jacalyn Doerwald (Shepaug) collected the assist on the winning score by Matthews, at 69:42, in overtime. Jacalyn's pass dropped right in front of Matthews, who was wide open for an easy shot.
Wednesday, the Colonials were tied with Elms College at 1-1 at the end of regulation, but in the second overtime, WestConn exploded for three goals to take a 4-1 win.
Olivia got an assist on Melissa Krim's goal that tied the game in the second half. Carly fired two shots on goal.
* * *
Sophomore attacker Maiya Wendel (Nonnewaug) got her first assist of the season in the Delaware Valley University opener via a 4-1 win over Neumann University.
She fired a shot at the Neumann goal which was kicked out by the goalie, and Samantha Collyer got the rebound and made the score. That was last Friday.
On Wednesday, the Aggies lost to Albright College, 2-1. Maiya was in the game but did not get a shot.
* * *
Drew University has a 1-2 record to open the season. The Rangers won their first game in overtime, edging Sage College, 3-2, on Friday at the start of the Drew Fall Festival tourney. On Saturday, the Rangers fell to Ithaca College, 50, then lost against on Wednesday to Widener University, 8-0.
Junior goalkeeper Joie Slossar (Nonnewaug) got the start against and yielded both goals, making two saves. Bridget Kenny came in to finish the game and the Rangers scored the gamer in OT.
In the Widener loss, Joie played the last 45 minutes after Drew was down 4-0, allowing two goals and making two saves.
* * *
St. Anselm College won its opener on Thursday with a tight defensive battle with a 1-0 outcome over Franklin Pierce University. The Hawks scored in the first quarter and then had to hold on for the win.
Senior midfielder Anna Drakeley (Nonnewaug) launched two shots, one on goal for the winners.
* * *
University of New Haven junior goalkeeper Natalie Shaker (Newtown) stopped six shots, but American International College put two more balls past her, and the Chargers lost their opener, 2-0.
Volleyball
The Western Connecticut State women got their season off the ground in splendid fashion, sweeping their three contests in their Colonial Classic. The first victim was Emmanuel College in a 3-1 win on Friday.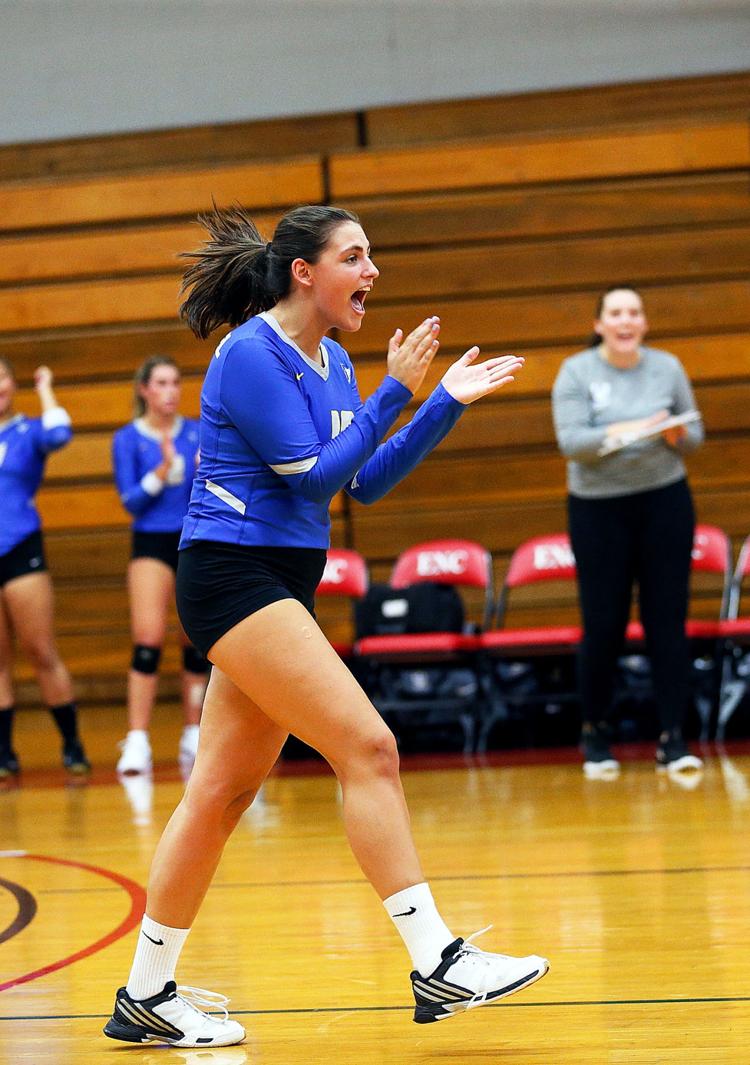 Junior outside hitter Victoria Korzan (Pomperaug) had nine kills, four assists, and a team-leading 21 digs in the win. For Emmanuel, senior middle Allie Mezzo (Naugatuck) made four kills and had two digs.
On Saturday, the Colonials whitewashed Penn State/Berks in the morning game, and Smith College in the afternoon contest. Against Penn State, Victoria smashed 10 kills, had two service aces and 10 digs for a 12-point performance.
In the win over Smith, she had nine kills, four service aces and a team-high 12 digs, leading the points production with 13.
Emmanuel split its two games on Saturday in the tourney, getting shut out by Penn State/Berks, and then blanketing Smith, 3-0. In the Penn State game, Allie made four kills.
Sophomore Kelli Haigh (Nonnewaug) made one kill, had a service ace and one dig.
* * *
Albertus Magnus College found a bumpy road to start its season, losing three straight games in the Blazer Invitational tourney at Elms College. The Hawks lost to the hosts from Elms, 3-1, then fell to SUNY/Cobleskill, 3-1 and to Oswego State, 3-0.
In the Elms match, Albertus freshman middle hitter Diana Kalman (Naugatuck) made four kills, had four service aces and eight digs to lead the Hawks with nine points.
Against Cobleskill, she had another nine-point performance with three six kills, a service ace and two blocked shots, plus six digs. In the Oswego match, she came up with two kills, a service ace and five digs.
* * *
Central Connecticut State began the season in the Georgetown Classic Tournament last Friday and Saturday, coming up with a win over Rider University, but losses to Central Arkansas and the host Hoyas.
Senior libero Mackenzie Dobbins (Oxford/Notre Dame) played in the Rider win, getting one assist and scooping two digs, then picked up five digs in the Georgetown loss.
* * *
The lasses from Northern Vermont/Lyndon endured a three-loss weekend to start their season over the weekend at the Northern Vermont/Johnson Classic, getting beaten by Castleton State, Norwich University and Northern Vermont/Johnson – all by 3-0 scores.
In the Northern Vermont/Johnson game, Lyndon sophomore middle hitter Vanessa Soares (Naugatuck), had one dig; in the first Castleton game, she also had one dig; against Norwich she had an assist and a service ace, scoring her first point of the season on Saturday.
* * *
Manhattanville College got a good start to the season, winning two of three games at the Babson College Tournament that started the season on the weekend. The Valiants first lost to the host Beavers, 3-0.
Senior outside hitter Marissa Shamansky (Woodbury/Abbott Tech) had one kill, an assist and a dig in the loss.
The Valiants came back to win their second game, 3-0 over Maine/Presque Isle. Marissa had two kills and two digs in the win. In the third game, against Suffolk University, Manhattanville prevailed, 3-0.
* * *
Rivier University started its season in San Juan, Puerto Rico, splitting two games with Washington College, a 3-1 loss followed by a 3-0 win.
In the loss, on Saturday, Rivier sophomore outside hitter Sydney Racevicius (Woodbury/Cheshire Academy) led her team with eight kills, three service aces, three digs, an 11-point performance.
Cross-Country
Emmanuel College hosted the Fens Classic on Saturday, getting the cross-country season, well, running.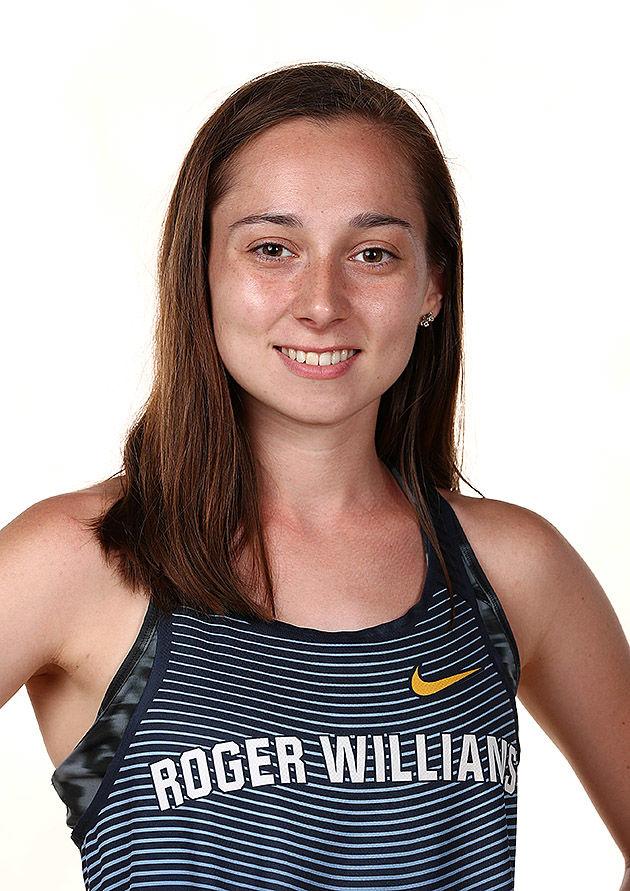 Roger Williams University's women won the event, with senior Sarah Mawdsley (Newtown) coming in first (12:25) and leading a 1-2-3 Hawk sweep. Freshman Will Daly (Naugatuck) finished 26th (20:17) in his first collegiate competition.
* * *
Babson College's women took on Wheaton College in a dual meet last Friday that opened the season in Norton, Mass., and lost to the Lyons, 19-44.
Beaver junior Caroline Winicki (Middlebury/Taft) finished 10th overall (13:50) in the field of 25.
* * *
Central Connecticut State's men finished fourth out of five teams at the Marist College Cross-Country Invitational on Saturday. Sophomore Elias Field (Nonnewaug) came in 18th (19:43.6) for the Blue Devils.
* * *
The Eastern Connecticut State men finished third in the Keene State Early Bird Invitational on Saturday, with sophomore Ryan Escoda (Newtown) leading the Warriors with a fifth-place finish (16:24.6).
Senior teammate Mike Braley (Oxford) came in 66th (18:49.6) in a field of 124 runners.
In the women's race, junior Lauren Bresson (Shepaug) came in 48th (13:18.6). The Warrior women were fifth overall in the 10-team field.
* * *
Lycoming College senior Kayla Nowak (Newtown) finished 37th (23:43.20) in a field of 65. The Warriors were sixth in the team standings at the Misericordia Invitational last Friday.
* * *
Sacred Heart University junior Moetiz Shilleh (Masuk) was the first Pioneer to finish at the Stony Brook University Cross-Country Season Opener on Saturday; e was 14th overall (19:08.78) in a 60-runner field. The Pioneers finished fourth out of five teams.
Football
Bryant University managed 10 points against Stony Brook in the season opener for both teams last Thursday, but the Seawolves chalked up 35 points to ruin the Bulldogs' season start.
Freshman offensive lineman Carson Ivey (Newtown) did get into the game for Bryant but recorded no stats.
Honors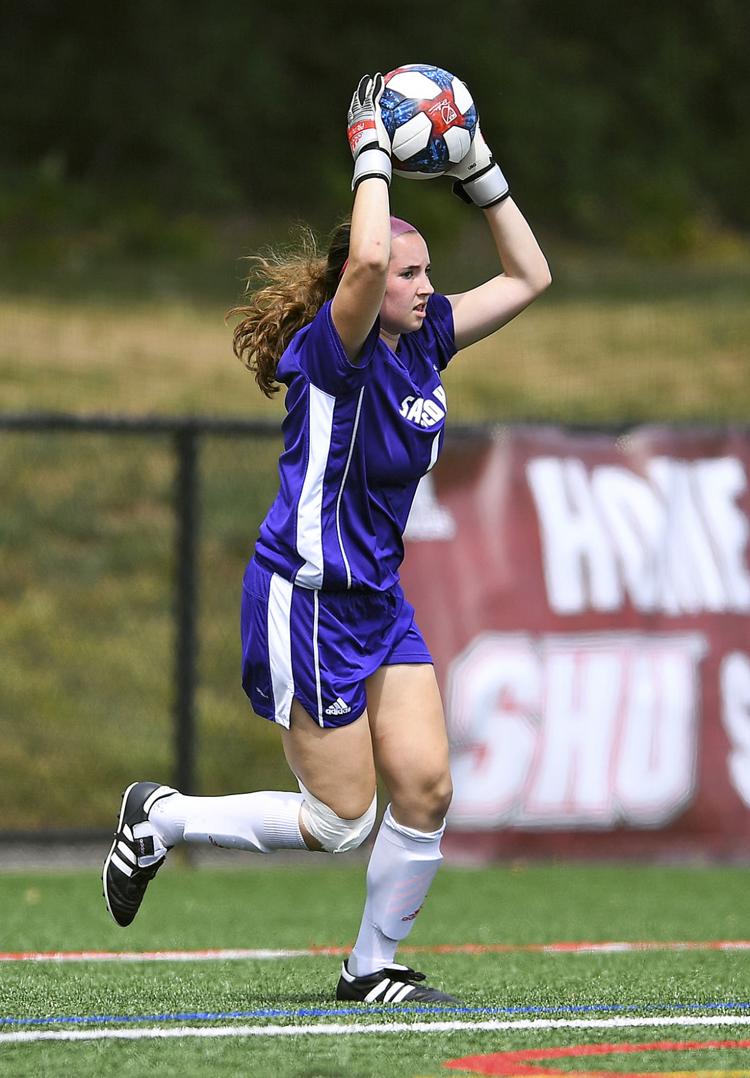 Sacred Heart University freshman soccer goalie Elyssa Kipperman (Pomperaug) notched the first victory of her career Sunday and on Thursday was named the Northeast Conference Defensive Player of the Week.
In that 3-1 subduing of Temple University, Elyssa made nine saves. She had six saves in the previous game with Holy Cross, a 0-0 draw.
In those two games, she had a 0.45 goals-against average and a .928 save percentage. On the season, she has a 1.23 GAA and an .848 save percentage.
Thanks for reading College Notebook in VOICES in print and online!