The Shepaug Valley High School Class of 2020 celebrated their commencement in a pandemic-safe manner on Saturday, June 20. The celebration featured a car parade of graduates through the Region 12 towns of Washington, Roxbury and Bridgewater that concluded with a drive-in movie style ceremony at the Bridgewater Fairgrounds. Graduates and their families pulled up to the big screen and watched the pre-recorded ceremony from the safety of their vehicles with the sound broadcast through their cars' stereo speakers, then were given the opportunity to walk the nearby graduation stage, one at a time, to receive their diploma covers and get pictures.
Members of the Region 12 community lined Main Street in Bridgewater to cheer on the Shepaug Valley High School Class of 2020 graduates along the final stretch of their car parade route through the region's three towns on the evening of Saturday, June 20. The destination for the graduates was the Bridgewater Fairgrounds, where a drive-in movie screen awaited for viewing of their pre-recorded commencement video and virtual conferral of diplomas.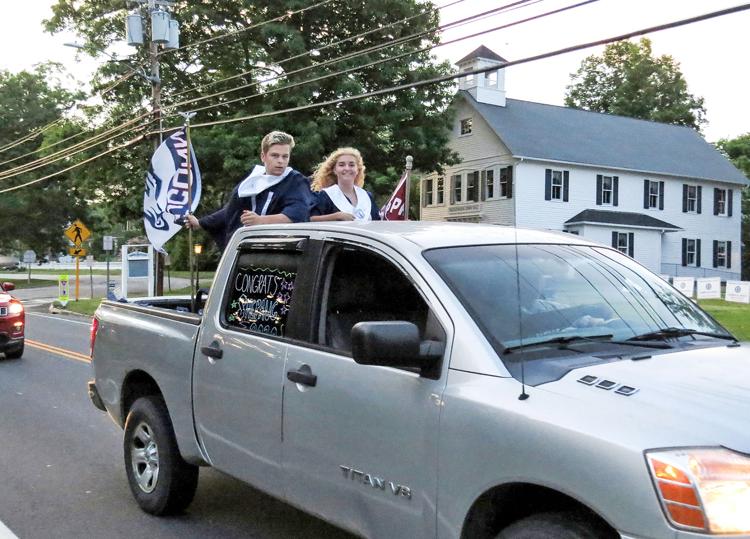 Shepaug graduates Eddie and Lucy Puskas proudly carried flags displaying their college destinations of UConn and Springfield College, respectively, during the Class of 2020's car parade leading up to their graduation at the Bridgewater Fairgrounds on June 20.