The merchants of the Southbury Plaza opened their doors to Halloween trick or treaters Thursday, October 31. As is the annual tradition, participating families were encouraged to bring a donation for the Southbury Food Bank. At right, Molly Rominiecki of Southbury, dressed as the Statue of Liberty, and witch Alice Bidwell of Southbury (at right) paused after getting some candy from Panera employee Fallon Pikiell (seated, at left) as they made their way around the plaza.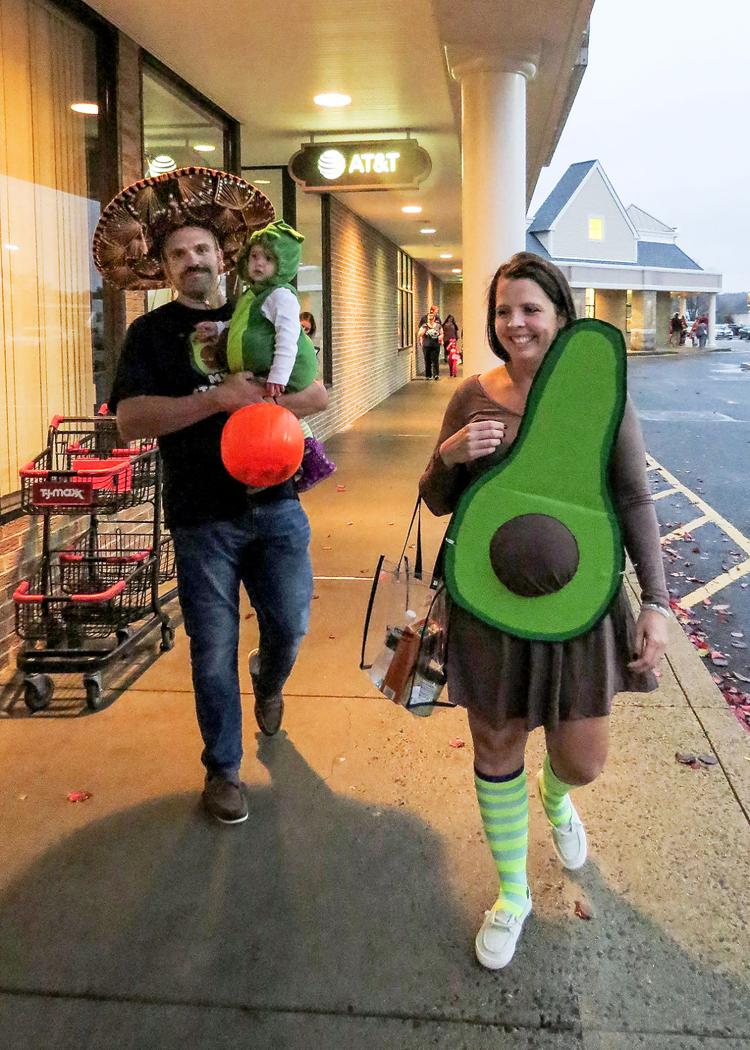 The Pereira family of Southbury, consisting of dad Tony, one-year-old Avianna and mom Allison, were among the parade of costumed visitors to the Southbury Plaza on Halloween. The Pereiras embraced a clever avocado theme for their trick or treating excursion.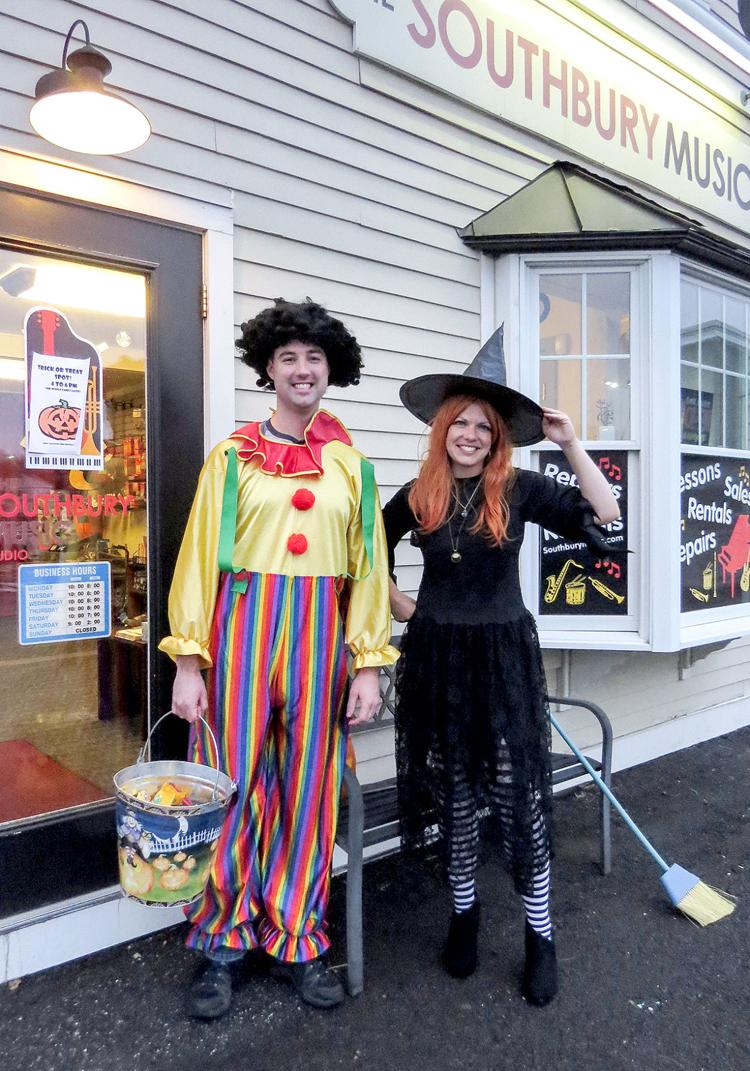 Southbury Music Studio owners Alex Faulkner and Stephanie Biello greeted a continuous stream of visitors to their storefront during the Southbury Plaza's annual Trick or Treat event on Halloween.