WATERTOWN — The Watertown High School Gridiron Club Hall of Fame will be holding its 21st annual Enshrinement Dinner at the Grand Oak Villa, 550 Sylvan Lake Road, Oakville, on Sunday, November 20 at 12 p.m.
This year's inductees are Brian Baker (1997), James Fitzpatrick (2000), Kevin Gilbert (1979) and Dean Hardt (1992); Rocco Guerrera (2013) and Max McCarthy (2013) will be honored as the College Players of the Year and a Community Service award will be presented to Katie Consalvo.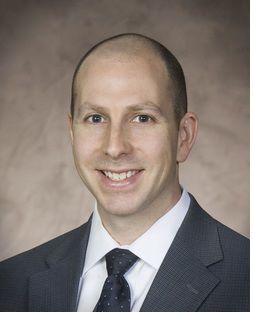 Brian grew up in Watertown, where he began participating in youth sports early on.
At Watertown High School, Brian was a three-sport athlete playing four years of football, basketball and baseball, lettering his sophomore, junior, and senior years in all three sports as well as being named as captain of each team his senior year.
In football Brian received honorable mention All-NVL as a defensive back his junior year, and was named to the All-NVL team as a wide receiver his senior year.
During his final year he was named as the team's offensive player of the year.
In 2001, Baker graduated from UConn with a Bachelor's degree in Physical and Neurobiology; his love of sports and exposure to sports injuries motivated him to continue his education at the University of Bridgeport where he earned his Doctorate of Chiropractic.
He credits the lessons he learned in football for both his personal and professional life accomplishments.
Following graduation, his practice took Brian away from his home town for over 10 years; however, in late 2015 he returned to Watertown and opened Chiropractic & Health Associates, where he is excited to be serving his local community.
Brian still lives in Watertown with his wife Alicia and his son Brennan; his love of sports remains unabated as he has not only coached his son in various sports but has continued to give athletes hope by treating many sports-related injuries.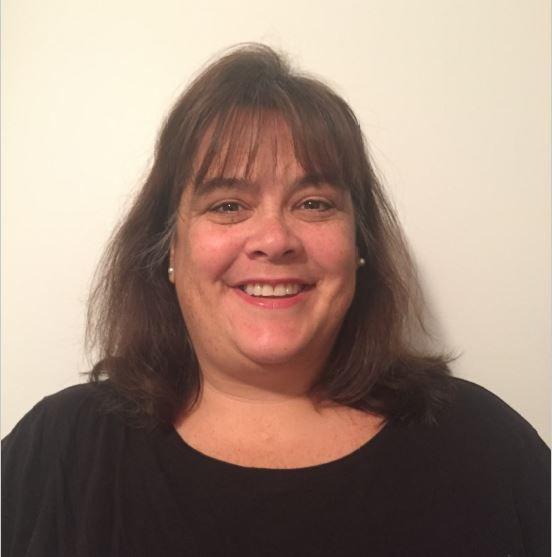 Katie graduated from Watertown High School in 1985; she has been involved with the PTOs for each of the schools her children attended.  
Katie is past president of the Judson and Swift PTOs and is the current president of the Watertown High School PTO; in addition, she has been involved in all sports that her children have participated including Little Cup Soccer, Watertown-Oakville Little League, girls' in-town softball, Park and Recreation Basketball, Watertown Youth Lacrosse and Water-Oak Pop Warner.
She was a member of the Watertown Youth Lacrosse board for one year and a member of the OWYAA board for  nine, holding the position of secretary for four years and cheer coordinator for two.
Katie is currently the secretary for the WHS Gridiron Club and an active parent volunteer for the WHS Cheer team.
Katie and her husband Brian live in Watertown with their children: Andrew is a senior captain of the football team, and Emily, a sophomore at WHS.
James (Jim) Fitzpatrick grew up in Watertown playing Pop Warner football, Little League baseball, and travel basketball.  
Later, at Watertown High School, he was a three-year starter at center, and started at defensive end his junior and senior years.  
During his junior year he was named second-team All-NVL center; during his senior year he was named co-captain as well as All-NVL, and Class M All-State center.  
Jim was voted MVP of the team by his teammates; additionally, he played baseball for two years for WHS, and track his senior year.
Jim was named the field captain and was All-NVL in javelin as well as second team All-NVL in shot put.
After high school, Fitzpatrick played football for Southern Connecticut State University for two years until he transferred to The State University of New York at Cobleskill.  
While at Cobleskill, Jim played one year of lacrosse and competed on the indoor and outdoor track team; he placed fifth in the hammer throw at the Northeast Region while at Cobleskill.  
Jim graduated first in his class for the School of Agriculture and earned the Plant Science Student of the Year, Agronomy Student of the Year, as well as Agricultural and Natural Resources Student of the Year awards.
Jim currently resides in Watertown with his wife, Melissa, and their young son, Aaron.
Fitzpatrick works for Arthur Carroll Insurance Agency in Thomaston, specializing in crop insurance throughout New England and New York; he also has his own seed dealership and sells corn, soybean, and alfalfa seed in western New England and eastern New York.
He is currently working on a Master's Degree in Seed Technology and Business at Iowa State University.
In his free time, Jim enjoys volunteering as a Pop Warner assistant football coach and coaching Nonnewaug High School's FFA Agronomy team.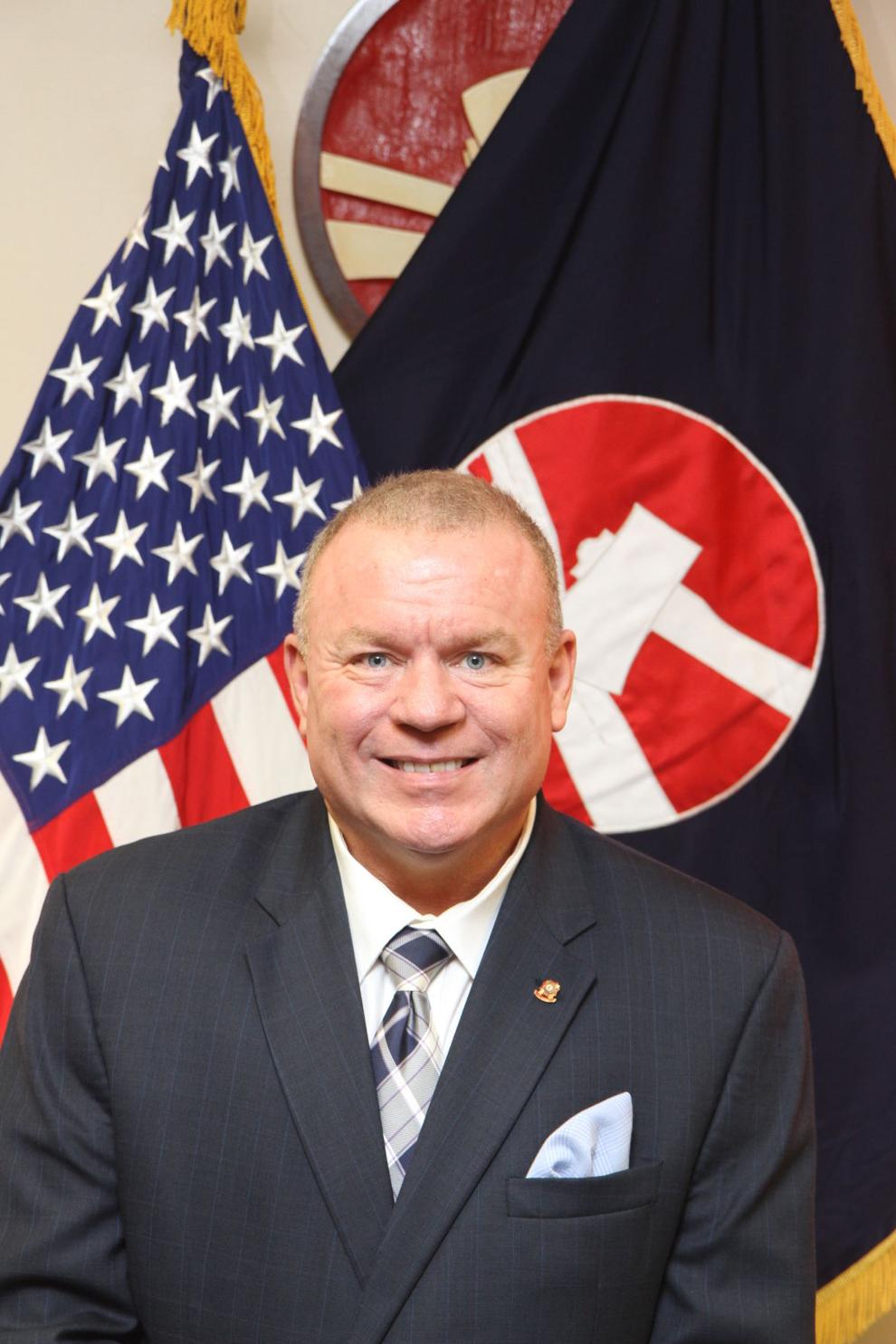 Kevin Gilbert was born in Connecticut on December 6, 1961, graduating from Watertown High School in 1979.
While at WHS he played 4 years of football from 1976 to 1978; co-captaining his senior year was voted Best Offensive Lineman in 1978.
Kevin was voted Honorable mention All-State; he also lettered in varsity track & field (shotput, discus, and javelin), 77-79.  
Kevin enlisted in the United States Army from 1980-93 and again from 2006-Present (22 years).  
While in the service he has earned military, civilian awards and decorations; they include: Expert Rifleman Badge;  Ranger Tab/Ranger School Honor Graduate; Special Forces Jumpmaster/Master Parachutist Badge with Bronze Service Star (jump into enemy fire); Special Forces Master Military Freefall Jumpmaster/Parachutist Badge; Combat Infantryman's Badge; 7th Special Forces Group Basic Demolitions school; 7th Special Forces Group Survival, Evasion, Resistance, and Escape Instructor; Jungle Expert (Jungle Warfare Training Center, Ft. Sharman, Panama); John F. Kennedy Special Warfare Center and School.
Kevin is an charter member of the Watertown Wall of Fame.
Kevin and Colonel (Retired) Barbara A.S. Gilbert have been married for 28 years; they have two children: his son, Benjamin Samuel, is 27, who is engaged to Nurse-Practitioner-Candidate Chelsea Miyao; he works full-time as an ASE-certified auto mechanic in Honolulu County, Hawaii and he is soon-to-be an Elevator Construction Specialist.
The Gilberts' daughter, Annelise Eden, is 21 and a senior at Trinity College in Hartford, where she majors in Public Policy and Law, has played varsity volleyball, is currently editor of the school newspaper, and interns with an environmental law firm.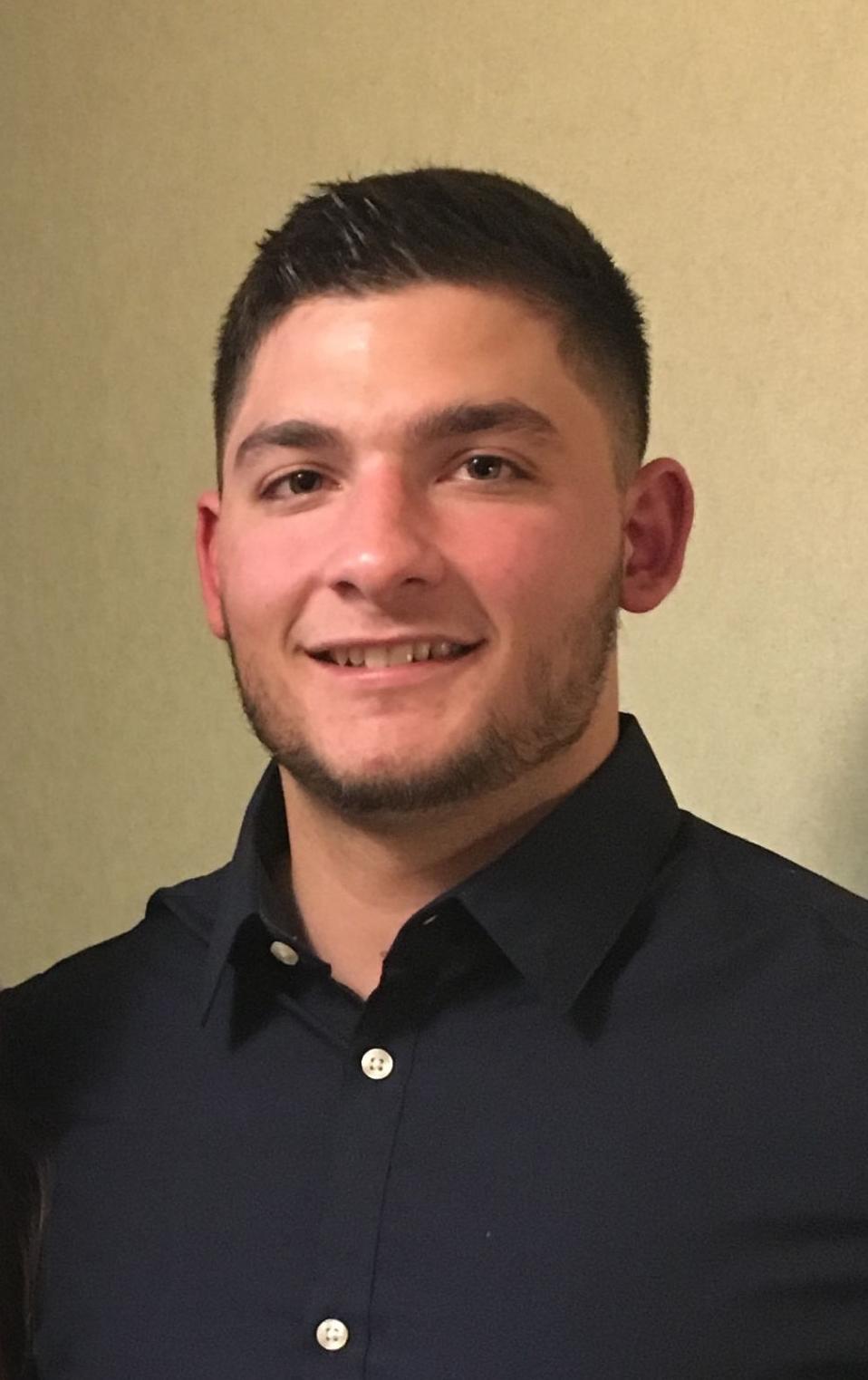 Rocco Guerrera is a 2013 graduate of Watertown High School. He started his football career at the age of 7 when he joined OWYAA Pop Warner and started his baseball career at the age of five.
When he was seven, Rocco didn't know if football was for him, but after an 8-0 season and meeting some of his best friends, he felt right at home with the sport.
Rocco played baseball up through his senior year at WHS but continued to play football beyond high school, moving on to play collegiate level for the Post University.
Rocco was a starter at WHS for three seasons, playing safety, linebacker, wide receiver, running back, and place-kicking, as well.
He received the "Most Outstanding Offensive Player" award his senior year.
On the Indians' baseball team, Guerrera was a starter on the varsity team for three years and although his primary position was outfield, he also enjoyed catching; his dedication to team earned him the captaincy his senior year.
He received the MVP award both freshman and senior year, along with being a member of the All-Brass Team his senior year.
Rocco currently attends Post University, where he will graduate with a BA in Accounting and a minor in Finance.
He is a member of the Honors Program and the Accounting Society as well as being on the Dean's List for five semesters.
Rocco has been a starter on the Eagles football team for four years as a kicker and as a starter at tight end/wide receiver for three years.
Through the first five games of his senior year, Rocco caught 14 passes for 161 yards and two touchdowns.
"I'm honored and would like to thank all my coaches and everyone who helped me along my journey to this points," said Guerrera. " I am honored and humbled to be a part of the Watertown Gridiron Hall of Fame."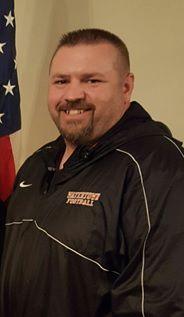 Dean is a 1992 graduate of Watertown High School where he played football for four seasons until a senior year injury cut short his career.
Dean's true calling has been on the sidelines of various local high school programs; his 17-year coaching career started in 1996 and has continued to the present.  
Hardt has been a volunteer on numerous levels; in addition to coaching at WHS, Dean was OL/DL coach for Nonnewaug High School.  
Dean has even found time to coach basketball at Watertown, when he was part of Ed Sakl's boys' staff; his involvement with the hardwood has continued, as he is in charge of updating the varsity boys' and girls' scorebook for statistical accuracy.
Dean's involvement in the community includes membership in the Knights of Columbus since 2007; he's served as Deputy Grand Knight, President, and Vice President as well as Secretary of Board of Directors.
Dean, who lives in Watertown, has been married to Emily Monnerat Hardt for 16 years; the couple have two children in the Watertown school system, Robert and Jonathan.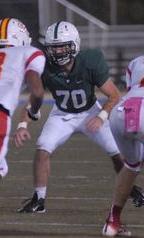 Max McCarthy is a 2013 Watertown High School graduate who began playing football during the seventh grade for Watertown as an offensive and defensive lineman.
He continued playing at Watertown High School where he also played Lacrosse as a Defenseman.
A lineman during his four years at WHS; he earned the spot of left Offensive Tackle his senior year.
Upon graduating, Max attended Post University to study Criminal Justice and continue playing for the Sprint Football Eagles.
At Post he won the left Offensive Tackle position his sophomore year; he continued there through his senior year this fall.
Max has also continued his lacrosse career, playing for Post during his freshman and sophomore years.
Max also excelled academically making the Dean's list during the 2015 and 2016 semesters.
TICKET INFORMATION: Tickets for the Gridiron Club Hall of fame dinner are available from Mark Stukshis at 860-567-8431 or email him at mstukshis@clickbond.com...Other contacts are Stan DeMayo at 203-758-2665 (stanleyd@snet.net) and Bruce Cianciolo at 860-274-4537 (bruce_cianciolo@siemon.com).
Mail any correspondence to 22 Malvern Hill Road, Watertown, CT 06795.