Thomaston Little League's Joe Rocco Rubbish defeated the Watertown Valley Cats 11-6 recently to secure the 2019 Interleague championship.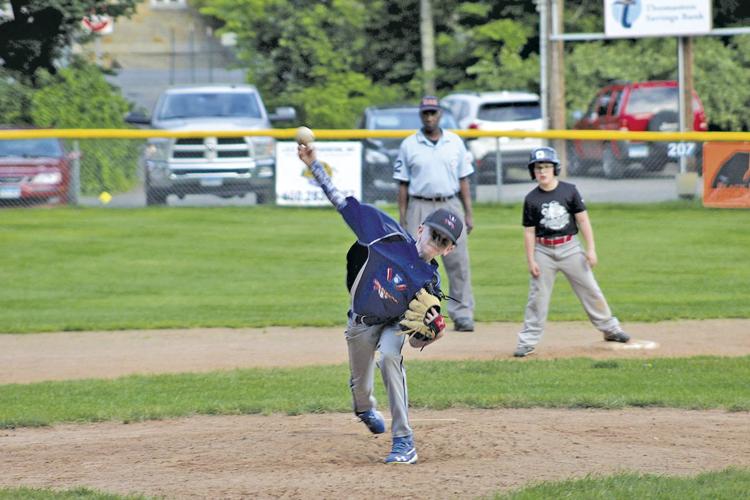 Pitcher Colton Patchell of Thomaston puts everything into his delivery, hurling a fastball plateward.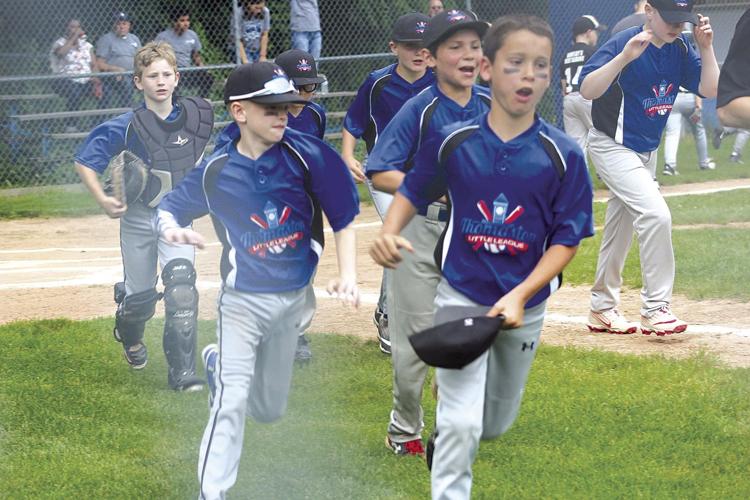 The team rushes out onto the field to celebrate. Members of the team are Nico Bukilici, Brock Dauber-Katz, Aiden Dautorio, Taylor Gomes, Jack Holway, Cayden Marble, Garrett Marsh, Kyle Parker, Colton Patchell, Daniel Pelletier, Joe Rocco III, Nathan Semanoff, and Tyler Touponse. The head coach is Joe Rocco Jr. and the assistant coaches Dave Holway, Henry Marsh and Roger Katz.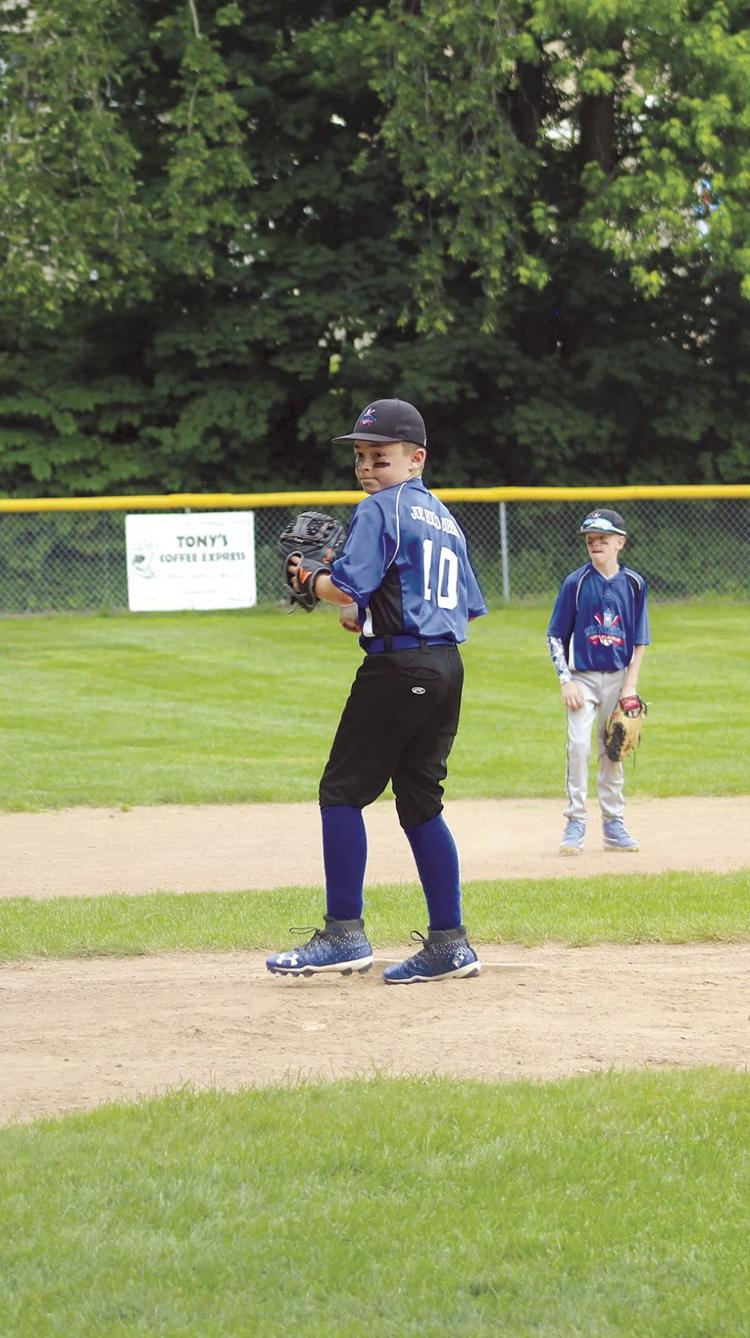 LOOKING - As his infield gets set, Thomaston pitcher Aiden Dautorio looks in and gets ready to deliver the ball plateward during a recent Little League tournament game against the Watertown Valley Cats.