A SPRING DAY ON THE PLAYGROUND — Despite the threat of the spread of the coronavirus, many people, young and old, decided to get outdoors and enjoy the unseasonably warm conditions on March 15 at Veterans' Park, among them a small group of children and adults at the Dawn Lafferty Hochsprung Playground.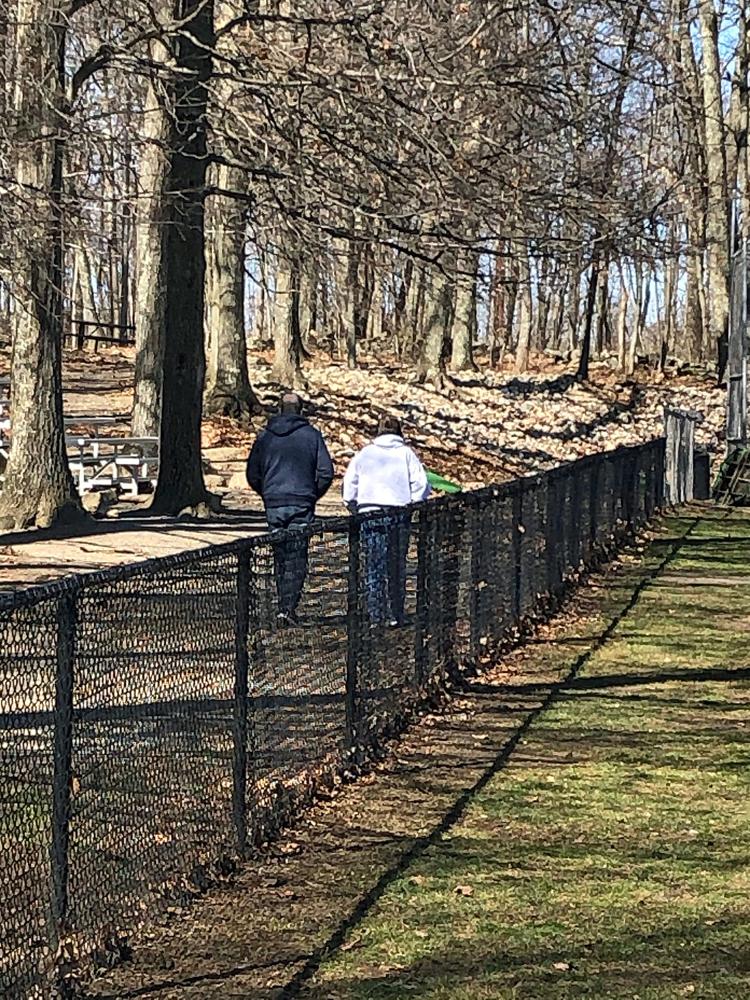 WALK INTO THE UNKNOWN — A couple enjoys the sunshine as they walk along one of the trails at Veterans' Park in Watertown on the sunny afternoon of March 15.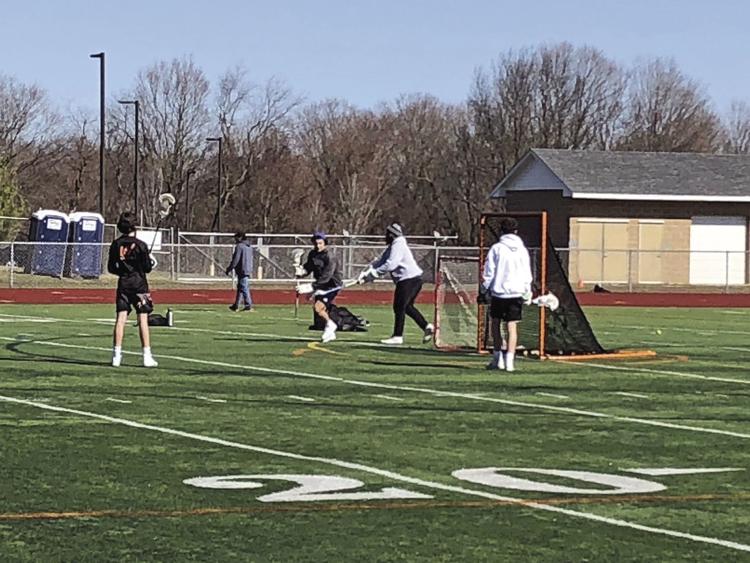 CROSSING IT UP — A group of lacrosse players took advantage of the sunny and calm conditions to get in a workout at the John Mills Complex at Watertown High School on March 15.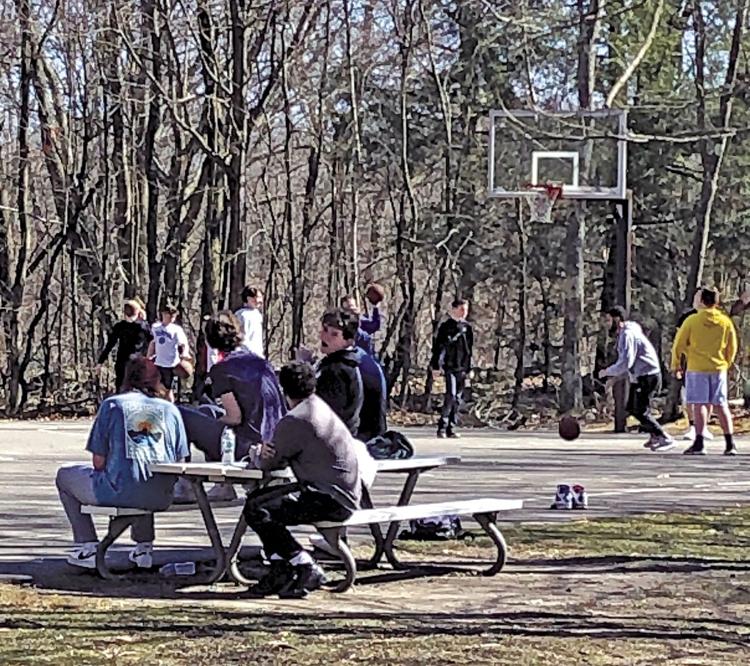 HOOPING IT UP — To the basketball players at Veterans' Park on March 15, it was just another sunny Sunday as they put the threat posed by the coronavirus aside and enjoyed working on their games.