Area veterans in attendance at the Oakville Green were asked to stand and be acknowledged by those in attendance at the annual Veterans Day ceremony on November 11.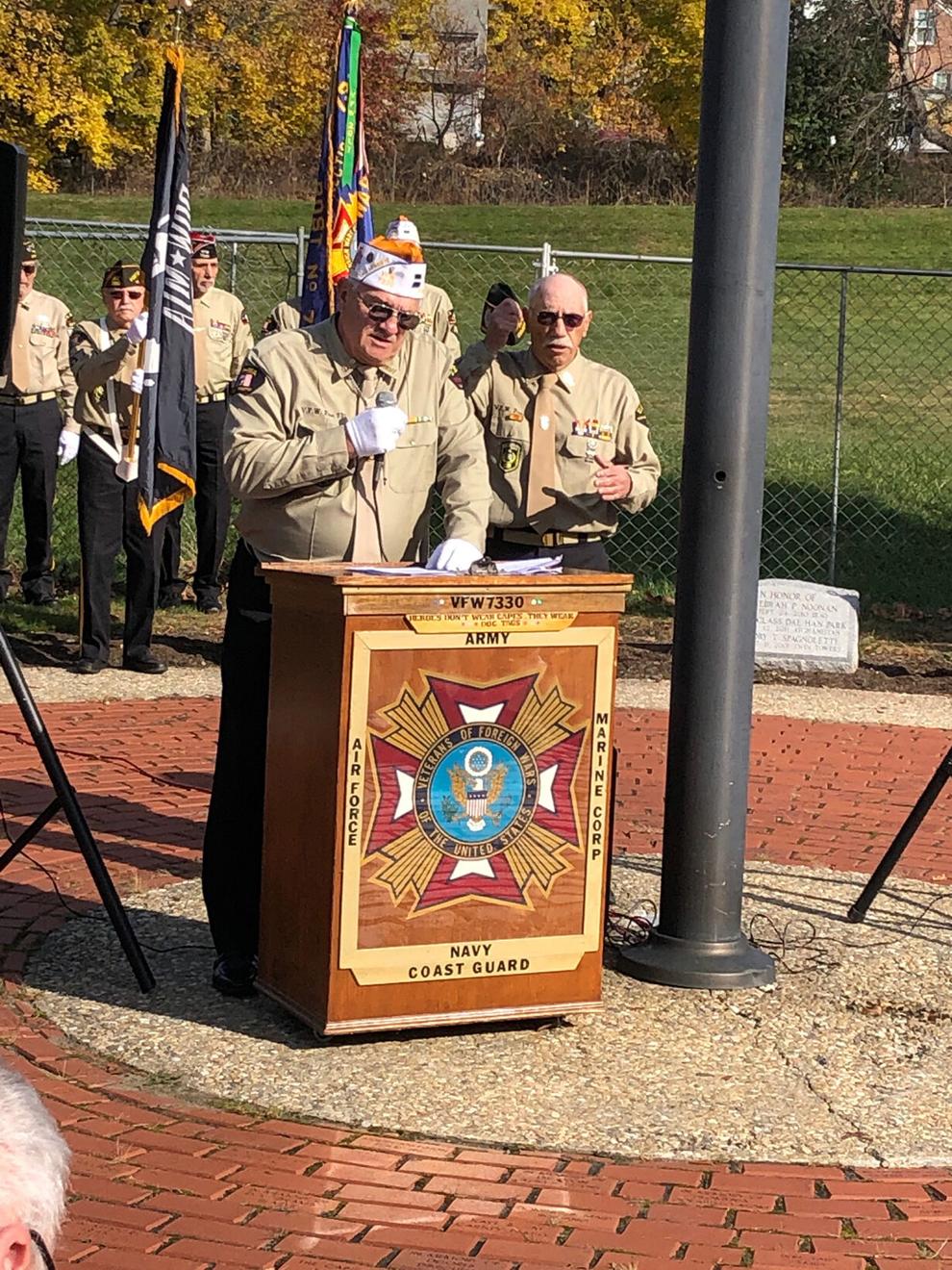 LEADING THE WAY — Master of Ceremonies Chaplain Joe Ostroski of Oakville VFW Post 7330 welcomed those in attendance for the Veterans' Day ceremonies, one of three salutes to service sponsored by the Watertown-Oakville Veterans' Council on November 11.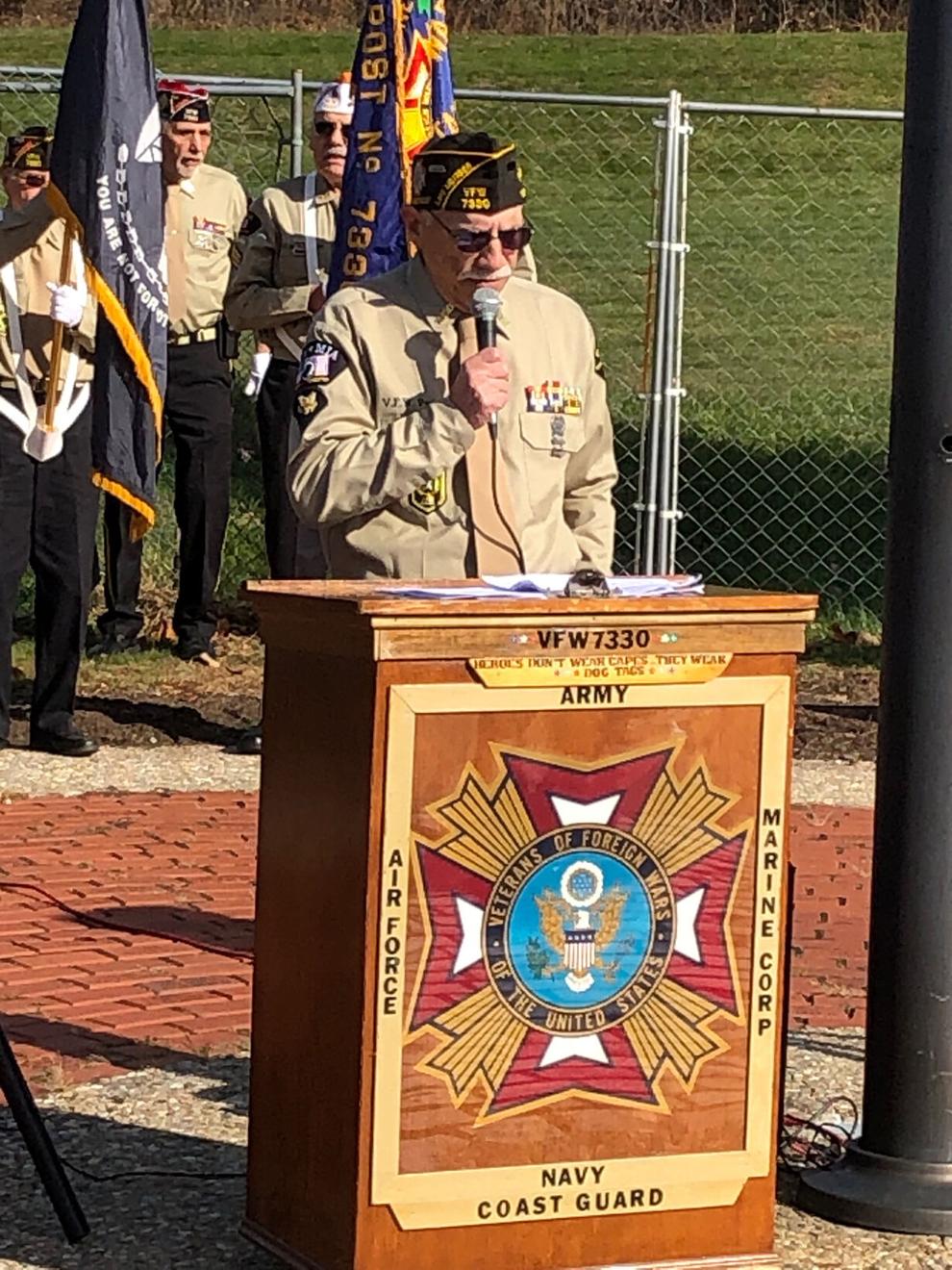 BECAUSE OF THE BRAVE — Post Commander Mike Minervino of Oakville VFW Post 7330 addressed the large crowd at the ceremony on the Oakville Green.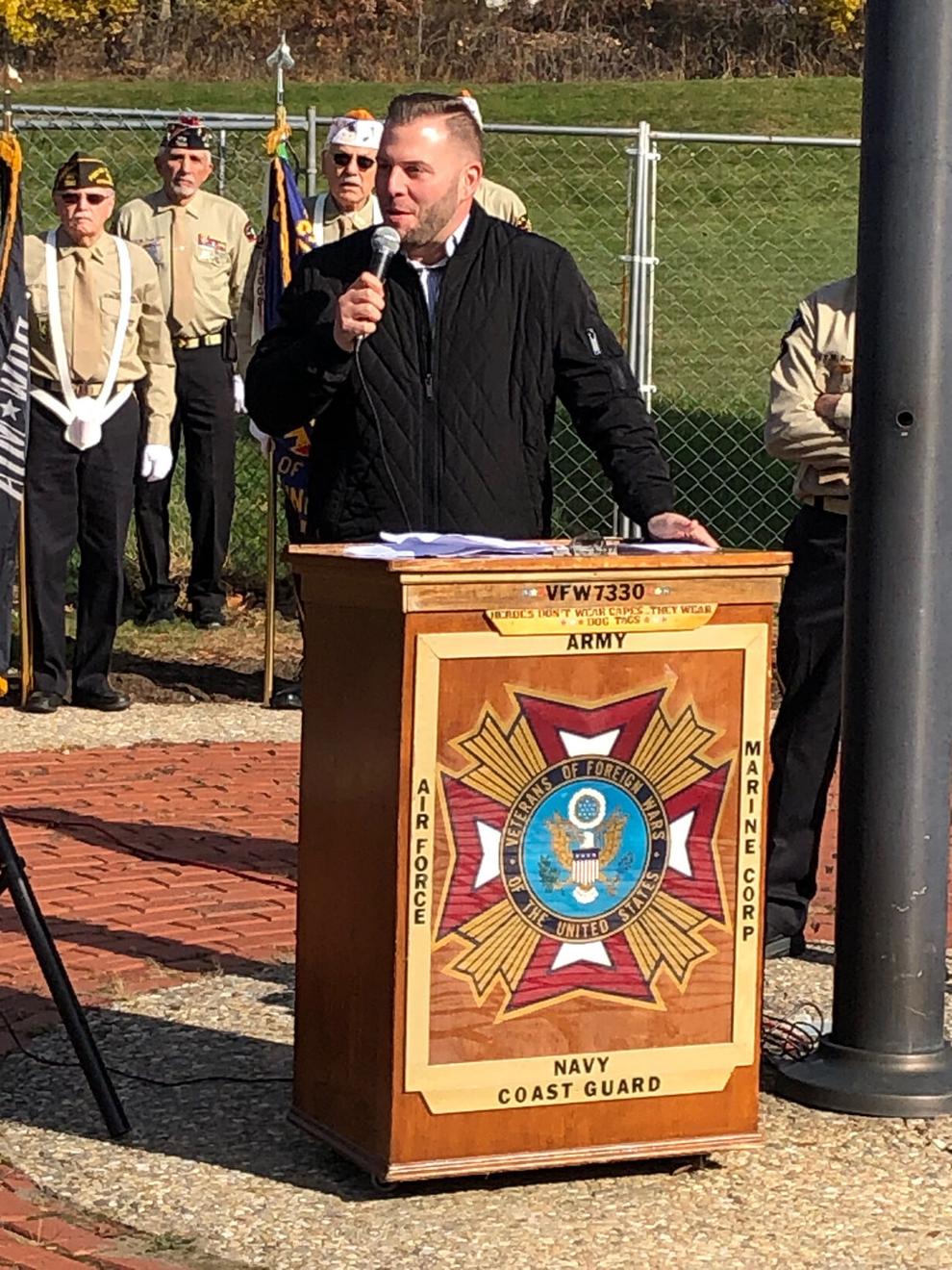 COMFORT FOR YOUR FAMILIES — State Rep. Joseph Polletta, R-68, addressed the audience gathered for the ceremonies. He urged those in attendance to "never forget the sacrifices made by all of those who serve."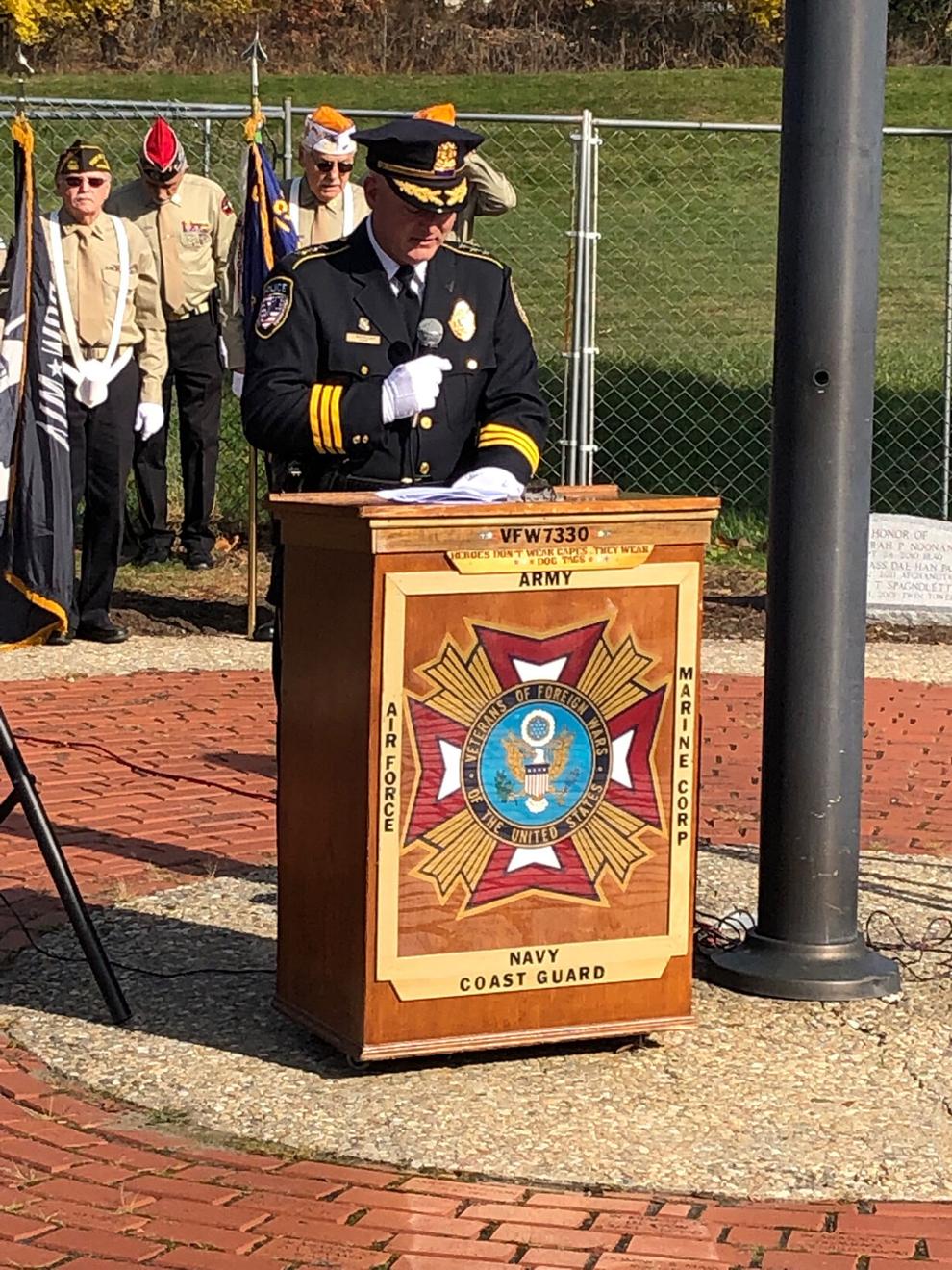 TO DEFEND OUR WAY OF LIFE — Watertown Police Chief Joshua Bernegger was among the featured speakers who thanked those who serve and have served.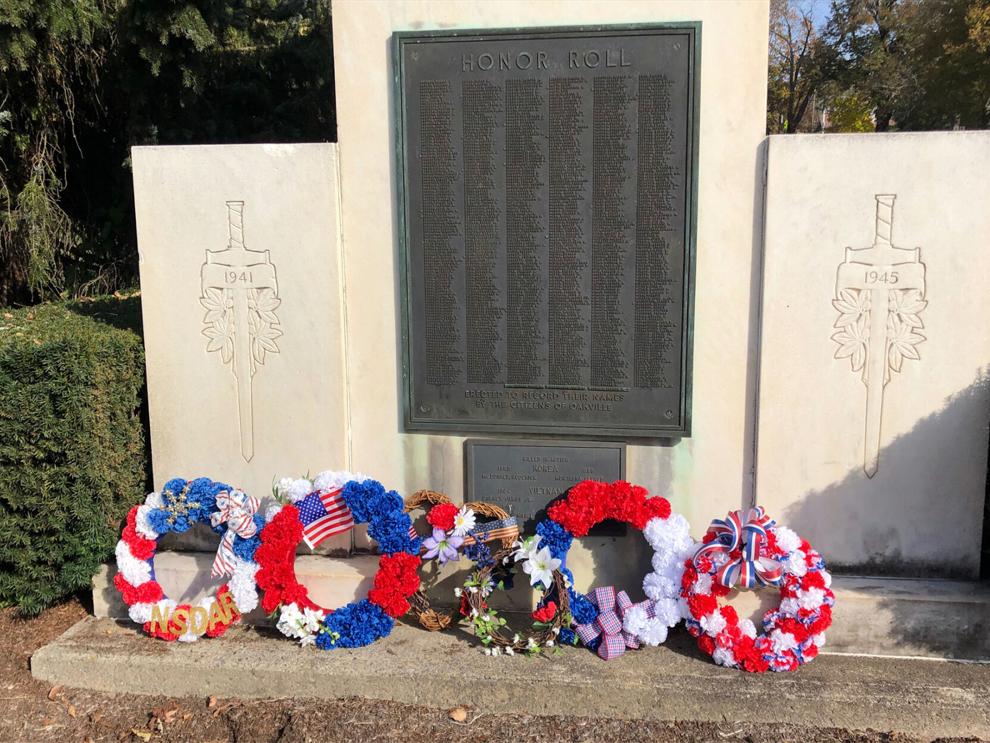 ALWAYS REMEMBER — Several area organizations and individuals took time to lay colorful wreaths at the base of the World War II memorial in Oakville during the ceremonies on November 11. Said state Sen. Eric Berthel, R-32, "Honoring veterans living and dead, through memorial spaces like this one, is a time-honored tradition in our great nation, and our community certainly honors that tradition."