A seemingly unending parade of cars made the loop upon entering the grounds of Judson School to drop off their mask-wearing students on opening day on September 8. This seemingly routine day is notable, especially to school-age children, their parents, teachers, staff and administrators because of complications and compromises stemming from the Covid-19 pandemic.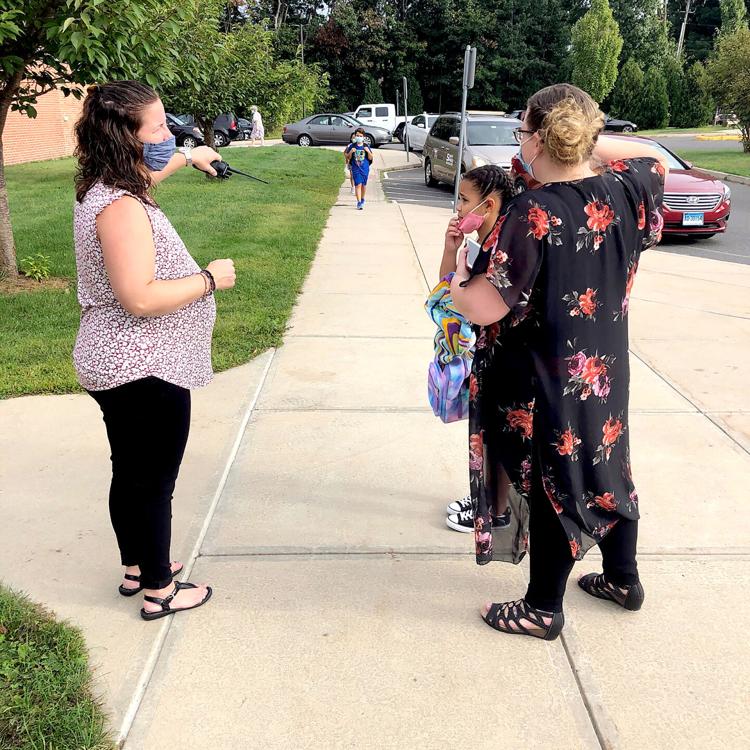 LET'S GET BACK TO THE ROUTINE — New Judson School Principal Kristin Raymond was on hand to greet eager and apprehensive students and parents as they arrived for the first day at Judson School. Grades K-9 started on September 8; grades 10-12 began their year on September 9.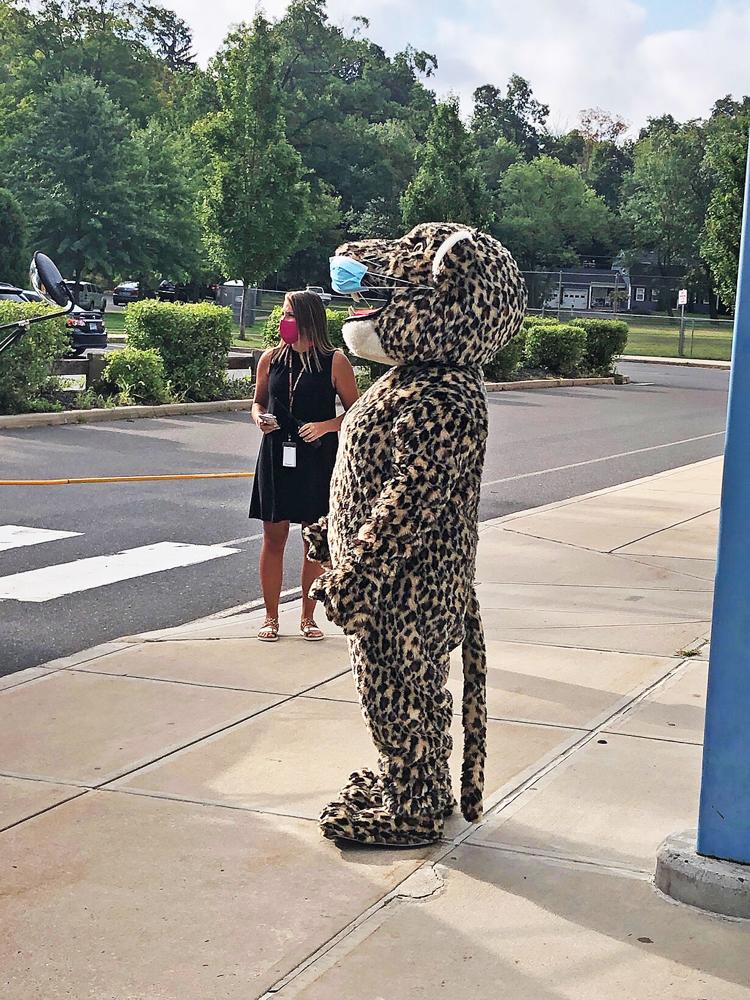 A FAMILIAR FACE — School mascot JJ the Jaguar was on hand, wearing a mask of course, to greet the incoming students as the school buses arrived at Judson School.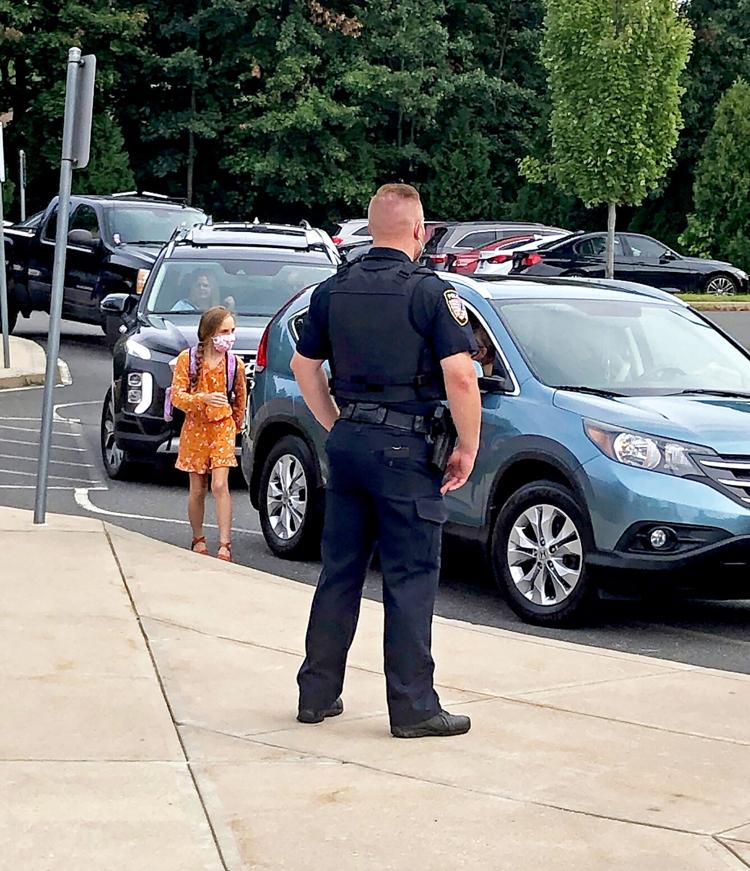 A COMFORTING PRESENCE — Making sure there was a smooth transition into the new school year, members of the Watertown Police Department were present on the opening day of local schools.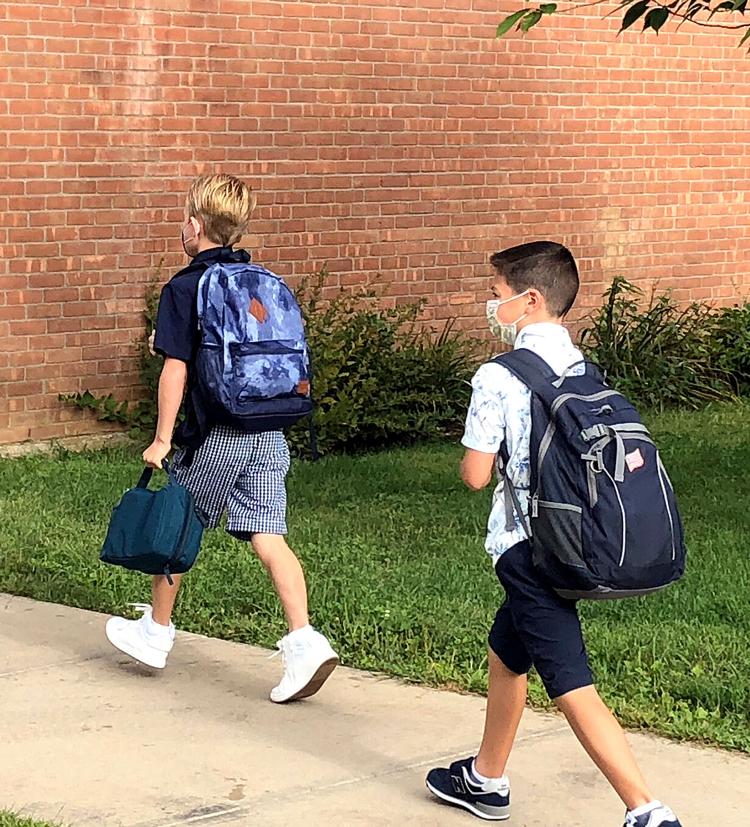 WALKING IN — For the first time since early March, students of Judson School in Watertown sprang from family vehicles and marched into the building for the 2020-2021 year.