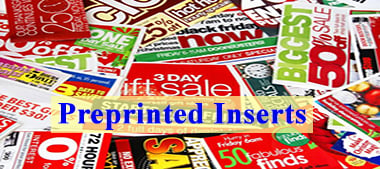 Prime Publishers, Inc. will gladly accept preprinted inserts/circulars to be distributed within Voices, Town Times and/or Voices Weekender that meet the following requirements:
•  Inserts larger than 9" x 11" must be folded to that size or smaller.
•  One-sheet inserts must be a minimum of .007 thickness.
•  Inserts must not bear bulk mail markings or postal indicia of any kind.
•  Inserts must be delivered at least one week in advance of publication date.
Please visit Rates & Data for detailed information on preprinted insert rates, policies and specifications.